The world's tallest statue has hit the news yet again and this time it's for all the wrong reasons.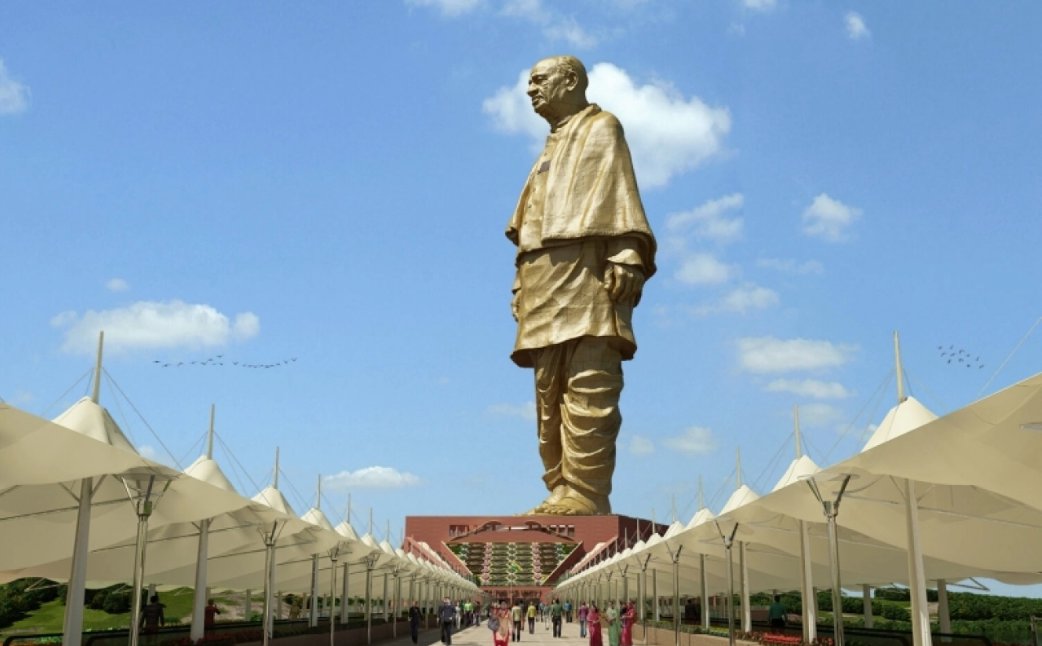 Reportedly, many tourists took to social media to share images of a flooded gallery of the 'Statue Of Unity'.                          
Officials, however, stated that the accumulation of water on the floor of the viewing gallery could not be termed as leakage.https://t.co/4AohjPgp9u

— The Indian Express (@IndianExpress) June 29, 2019
The tourists who tried taking in refuge from the intense rains inside the Statue of Unity were disappointed as they had to make their way through the puddles of water inside the 300-Crore statue in Kevadia, Gujarat.         
A disheartened tourist was quoted as saying,
We had come with great hope to see the world's tallest statue. But we are feeling bad looking at the statue in the rain. It has not rained heavily, and already the main hall and viewing gallery of the statue is filled with water. It is unfortunate.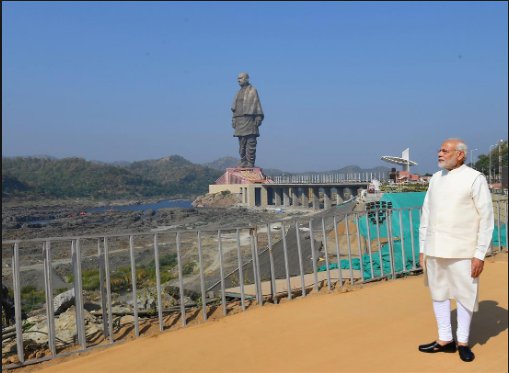 However officials have denied claims of any leakage and said that it is 'by design and not defect'.
The rainwater has been blown by high-velocity winds inside the viewing gallery It's by design that it has to be kept open for a better view which tourists can enjoy Water accumulation is being promptly tackled by the maintenance team @PMOIndia @CMOGuj @drrajivguptaias

— Statue Of Unity (@souindia) June 29, 2019
The viewing gallery is open with grills on the chest of the statue. The rear side of the gallery is covered by glass. The front view is open as per design. So it is natural that water will enter when it rains. There is a channel to dispose of rain water. But when the wind speed is more, lots of water comes in and house-keeping personnel continuously drain it out. It is not leakage as is being claimed. 
Several people are criticizing the administration on Twitter for not designing the statue while keeping common issues like rains and water logging in mind.   
Viewing Gallery of ₹3000 crore Statue of Unity

One rain and it gets flooded, water leaking from the roof and front. Such an expensive statue and they couldn't even design it to prevent this.. pic.twitter.com/V4pUQxNVS2

— Dhruv Rathee (@dhruv_rathee) June 29, 2019
I am sorry, did they make this grey, wet prison-like space for aesthetics? Neither functional nor ornate.

— Dr Sumaiya Shaikh (@Neurophysik) June 29, 2019
and
Modi Ji ka reply aaya hai,
Mitroonnn, China ka maal hai…
Chala tu Chand tak nhi tu shaam tak!

— Gabbar 🐯 (@Gabbar0099) June 29, 2019
World's largest n costliest rainwater harvesting System..😆.. special feature is the labour were not paid the wages till Four months.

— srujana burgu (@SrujanaBurgu) June 29, 2019
Now bhakts will say "statue मे इतनी सुविधा है,कि बारिश मे पानी भी गिरता है"😂😂

— ATUL (@dr_aksaysit) June 29, 2019
One of the officers to media : This is designed like this so that tourists can see the natural views properly . Its not a leakage its designed that way .

Sach me bhagwan bachaye is country ko BJP-Congress, Corrupt officers aur Politicians se 😂😂😂

— Dr.Mahaveer Gadhvi (ડો.મહાવીરભા સોયા) (@DocMahaveer) June 29, 2019
This happens in my apartment too. But it is way cheaper than 3000 crores.

— Suppandi (@Suppandi6) June 29, 2019
The Rs.3000 crore statue has been in the news, right from the time of its inauguration.