In what appears to be a dramatic twist for those championing the need for freedom of expression, Devansh Mehta of St Stephen's College moved the court on Thursday, April 16 to challenge his college principal's decision.
Principal Valson Thampu suspended editor of college's e-zine St Stephen's Weekly for "breach of discipline", NDTV notes.
What's interesting is that Thampu had previously banned the college e-zine on grounds that the content had not been cleared by him.
However, third year Philosophy student Mehta didn't give up on it. The principal sought the next best alternative and soon, suspended Mehta from college.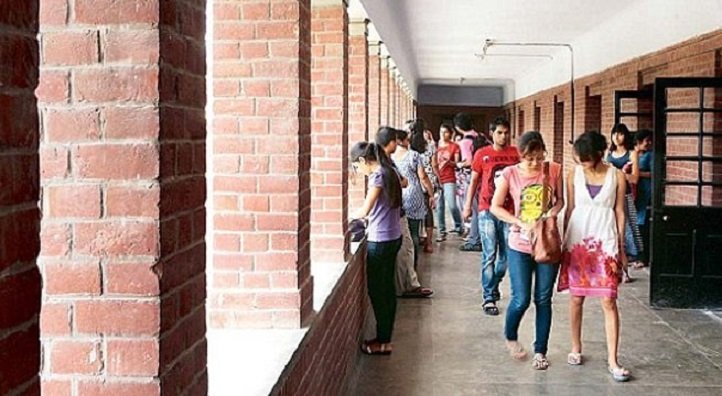 Devansh Mehta wasn't the sort to give up so easily. In a writ petition filed before Delhi High Court, he sought "quashing of the order banning/suspending publication of the St Stephen's Weekly, stay on the suspension order and restraining the principal from taking any further action against him," Economic Times reports.
Thampu claims he had put a one-man inquiry committee in-charge of looking into Mehta's editorial activities.
"After the one-man inquiry committee (led by Prof. S R Ayde) found the student concerned guilty of a serious breach, I discussed the matter with Ayde on the appropriate course of action. He suggested that a lenient view be taken and the matter be closed provided the person concerned is willing to express his regret and tender an apology," Thampu told ET.
Here's what the suspension letter states: Devansh Mehta of 3rd year Philosophy (Hons) has been found guilty of breaching the discipline of the college by the one-man inquiry commission, the report of which is posted on the college website, he is suspended from the college with immediate effect till April 23, 2015. During the pendency of his suspension, the campus of the college in its entirety shall be out of bounds for him.
A hardworking all-rounder, Mehta was to receive the Rai Saheb Banarsi Das Memorial Award for the same. But the college withdrew his name from the list of awardees post the e-magazine ban. Mehta, interestingly, has also demanded that the college confer the honour upon him.
"The person whose name the prize commemorates did care for 'behaviour', as the college too does. Recommending a student who has been indicted for undisciplined behaviour is an insult to the dead person as it is to the living college," the Principal declared.
Mehta was to receive the prize from Delhi CM Arvind Kejriwal, who will preside over the college's graduation ceremony as chief guest, to be held on Saturday, April 18.
Feature image source: NDTV