Remember that full toss ball that left Andre Russell's fiery bat on Thursday and settled deep into the stands, dropping a deathly silence across the Wankhede Stadium? Even as millions of Indians were heartbroken, there stood Virat Kohli near the boundary line stunned and perhaps wondering what else he could have done.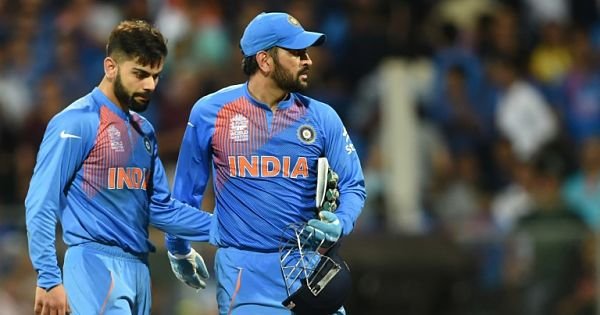 We all knew that if there was one man who didn't deserve to lose, it was him. Nevertheless, Kohli took the defeat in his stride and posted the sweetest message on Instagram to share his heartfelt emotions about loss and team spirit.
The one-man army whose stature is growing every day is slowly emerging as India's most loved cricketer. And Kohli makes sure that he responds to the immense love he is getting by expressing gratitude to his fans on social media.
Here is the post:
This is his second public comment after India's loss. On Friday, a day after the defeat, Kohli had made his first comment after the match and his message was truly inspiring.
The 27-year-old's message was simple and to highlight his point, Kohli shared the video of Amir Hussain Lone from Kashmir.
As much as we are disappointed with India's loss against West Indies in the WT20 semi finals, we are very proud of Virat Kohli for being a gentleman and giving us such gems and inspirational thoughts.