The BJP government in Rajasthan has decided to engage pandits, halwais ie the priests, traditional sweetmeat caterers, and tent house dealers as informers in its master plan to do away with child-marriages.
The idea is based on an assumption that the families might conduct the marriage quietly to get away from the legal barriers but they might not just be able to avoid the halwais and the pandits or the decorators.
Age certificates to book wedding tents
The upcoming occasions of Akshaya Tritiya and Peepal Purnima that will be celebrated on April 21 and May 4 respectively, are considered to be the most auspicious days to get one married, t he state home department has issued an official instruction to all district collectors and superintendents of police (SPs) to keep a close watch on possible child marriage instances, reports Daily Mail .
Additional Chief Secretary (Home) A. Mukhopadhyay sent a circular across the state, from the panchayat to the sub divisional level officers with directives.
The circular instructed the officials to feel free to seek help from the departments of education, health, revenue, women & child development and social justice activists.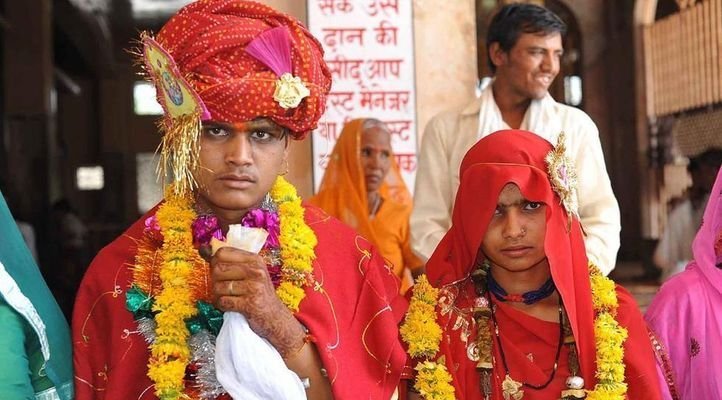 The tent dealers of the state are requested to not book the dates for those people who refuse to declare the real ages of the brides and the grooms or refuse to produce original age certificates.
"We have sent circulars to all its 40,000 members across the state. If anyone refuses to provide age certificates to us or forces us to make bookings, the association will inform the police," said Ravi Jindal, president of t he Rajasthan Tent Dealers Association told Daily Mail.
Shocking statistics
According to a report by the Economic Times , Rajasthan ranks at the second position in terms of the number of child marriages in India, Out of every five married females in Rajasthan, two are under the age of 18.
In 2014, United Nations Children's Fund (Unicef) revealed data that says, 720 million women alive around the world were married before the age of 18 years and 240 million of these women are from India.
About time we say NO to child marriage.