So on September 20, 1.2 million people might just be storming Area 51 as part of this Facebook event. And by god's grace and The X-Files ki aashirvaad, they will succeed.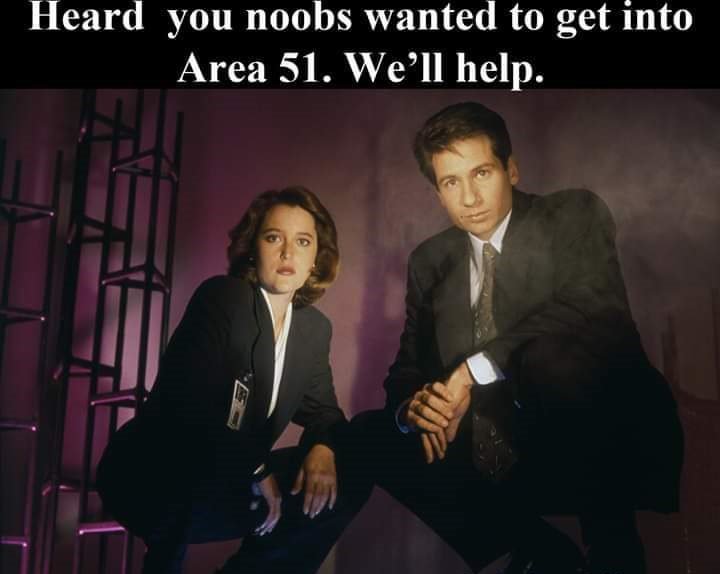 They plan to Naruto-run straight past the bullets and bombs of the US military, and free our extraterrestrial comrades. #JadooKoWaapasLao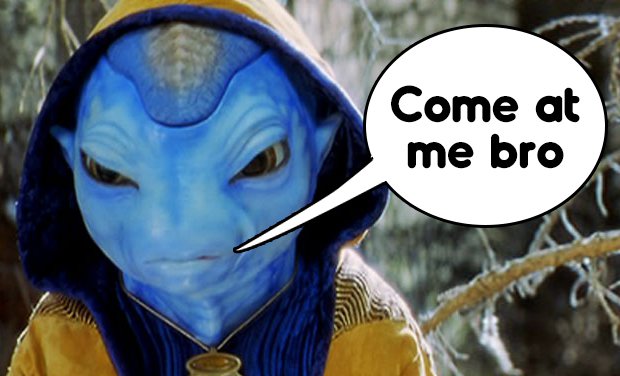 And now, according to WSBT, with the whole thing becoming a global phenomenon, a Las Vegas entertainment complex named Area15 is planning to live stream the event.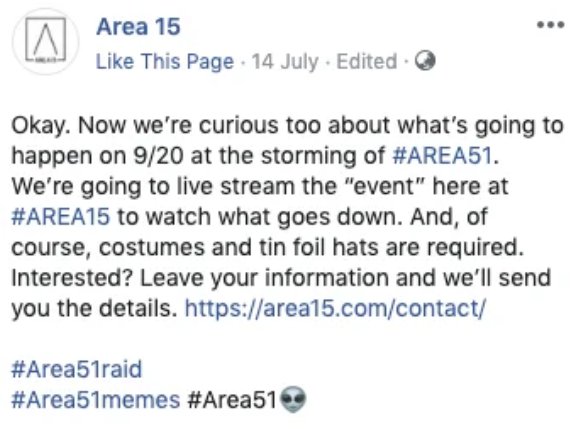 That's right, they're going to live stream a million people doing an anime-style run into a top secret military compound. 
Millennials, am I right?
Having made the obligatory millennial joke however, I think we're all actually pretty freakin' curious about what's going to go down come September 20, so hey, maybe they're doing us all a favour!