Marshlands, hot dusty winds, and a lone pillar.
This is what the last international border between India and Pakistan looks like.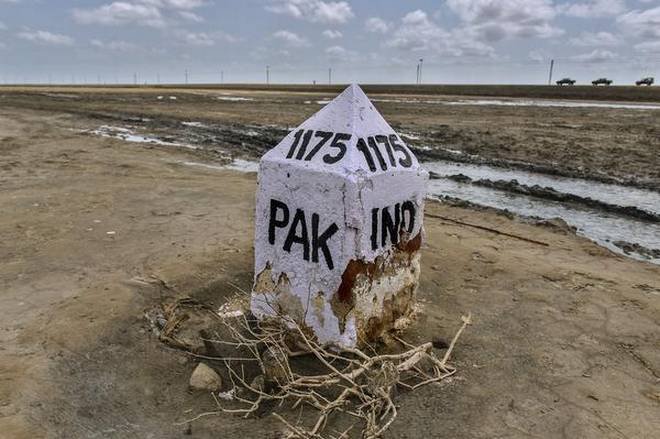 Standing in the mid of a deep mud and salt marsh, border pillar 1175 is the last post along India's western international boundary.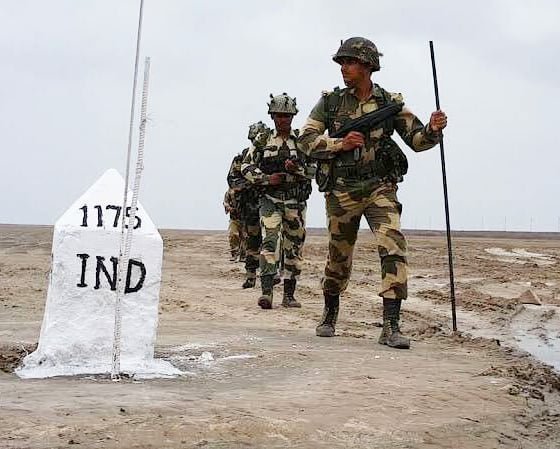 Even though it has been so many years, there's no border fencing here and marshlands form the natural boundary between India's Gujarat and Pakistan's Sindh.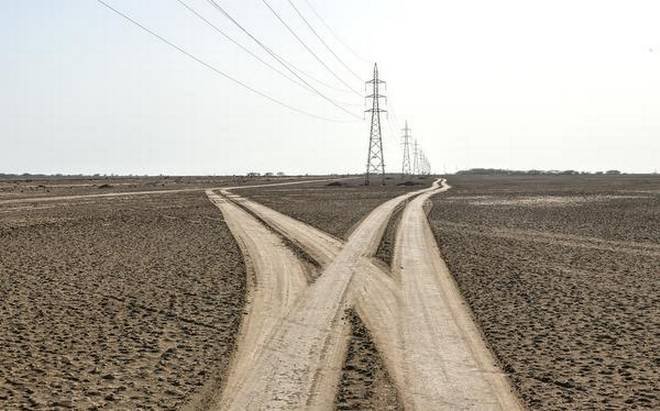 Guarded by the 46th battalion of the Border Security Force, you won't realise when the 80-km long border merges into nothingness.
Just one step here and there, and you could land in another country.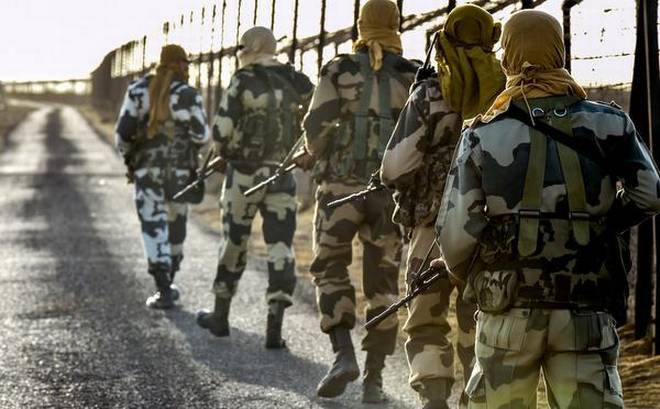 According to reports, the BSF personnel deployed in this region use ATVs – All Terrain Vehicles – ones that can navigate both on water and land.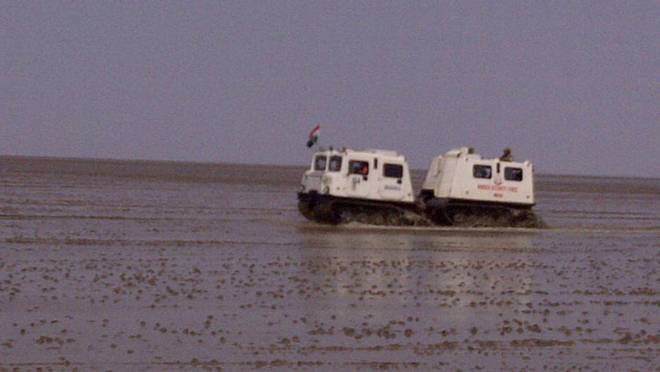 On high tide days, the entire creek area is submerged under water and the BSF personnel are forced to take refuge in the Sawalapur border outpost, the only highland amidst the creeks.
To add to the nightmare, these paramilitary personnel also have to battle snakes and scorpions.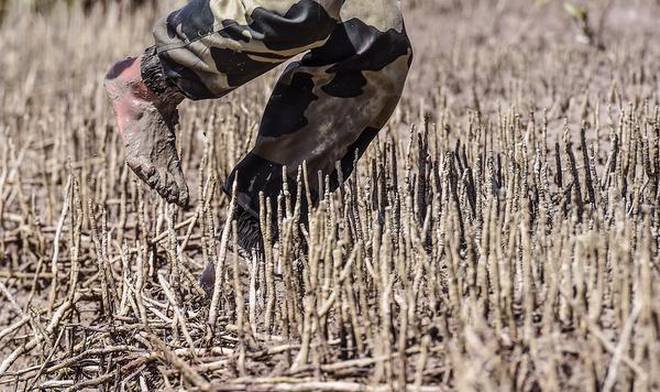 The commandos deployed here are known as the Creek Crocodile Commandos, who are specially trained to survive in the challenging landscape. They have to do all the mud-walking without caring about the poisonous reptiles in the marshes.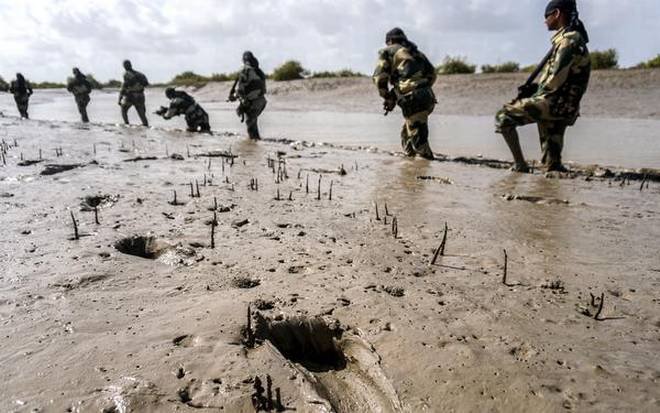 The salt-flaked, hot landscape of the Rann of Kutch brings more hardships to the fore. The soldiers are left with burning eyes and aching bones.
And to add to it all, there's almost no mobile connectivity in the area. According to one report, BSF personnel in the region have to shell out ₹5.25/minute if they want to have a conversation with their families. Complaining about the poor connectivity in the area, one of the BSF jawans told The Hindu:
If there is mobile connectivity in the most sensitive border areas of Jammu & Kashmir and Punjab, why are the border areas of Gujarat neglected.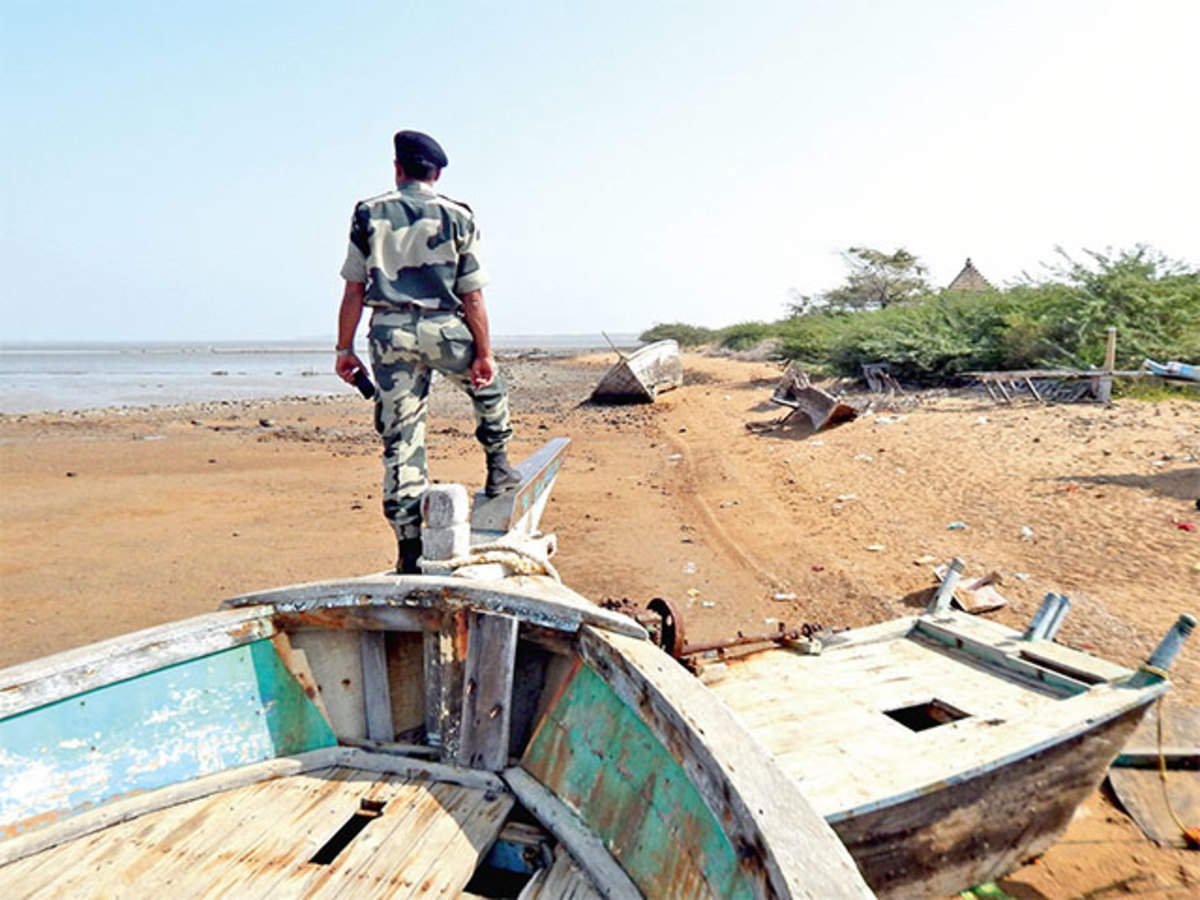 And not to forget, the border area is also home to one of the highly disputed territories between India and Pakistan – Sir Creek.
The area holds immense significance for both India and Pakistan as it is considered to be one of the largest fishing grounds in Asia.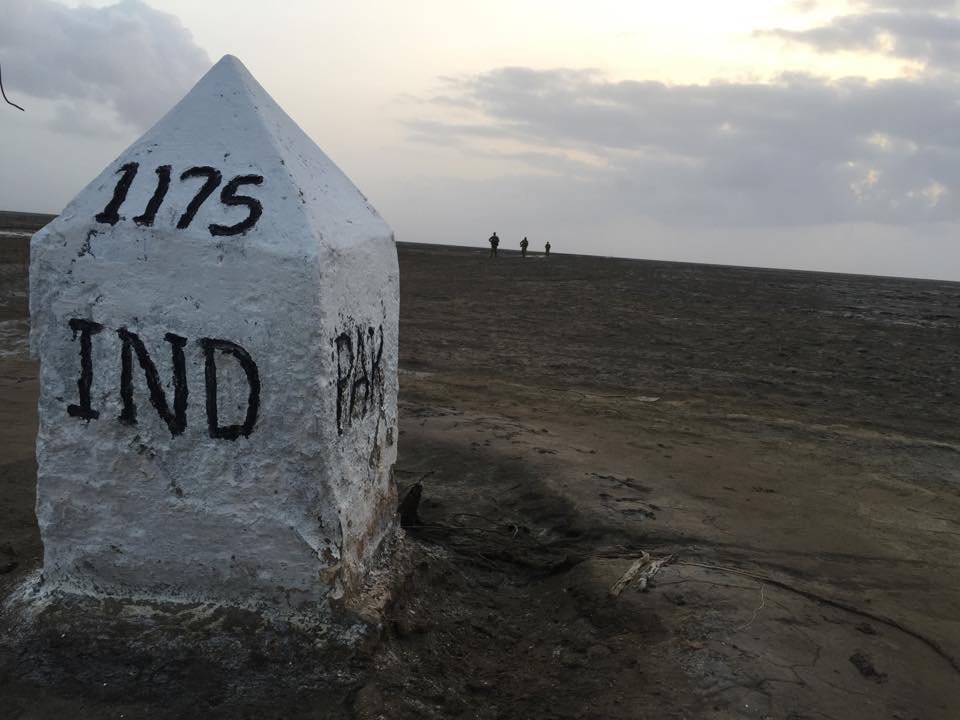 Standing alone, no matter what may come, border pillar 1175 is the sole marker that separates India and Pakistan.