Whenever we reminisce about the '90s, we think of all the pleasant experiences we associate with our childhood. However, what our subconscious mind deliberately leaves out is the sense of terror and fascination the name 'Veerappan' brought to our hearts.
14 years after his death, Veerappan's name continues to resonate with the terror of the '90s.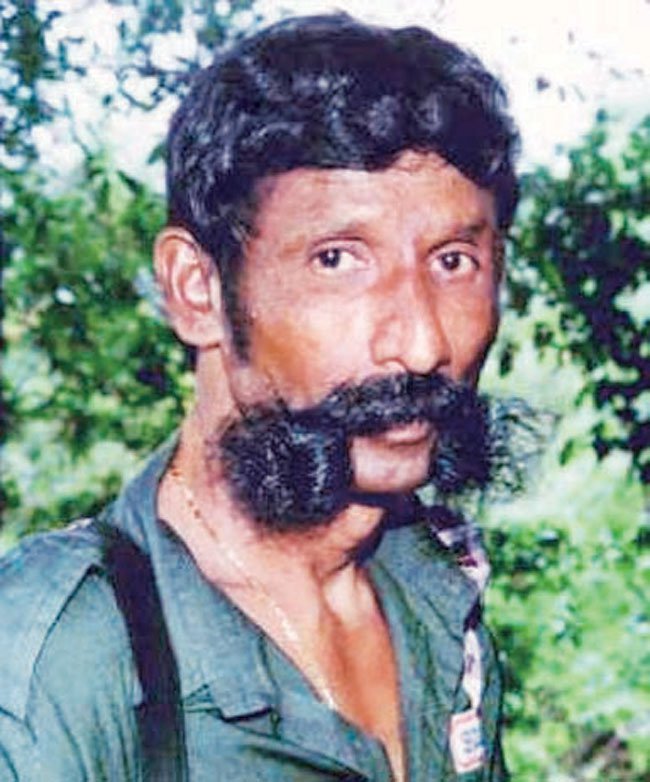 Despite the absence of social media back in the day, it didn't take very long for Veerappan's legend to spread to even the most disconnected regions of the country. And today, as the pages of time bring us to the future we never saw coming, the ghosts of our past continue to travel with us in some form or the other. One of these forms is cinema and one of these ghosts is Veerappan.
Ram Gopal Varma is known for a lot of things, pandering to the audiences isn't exactly one of them. 
Continuing his reign of unsolicited stories, Mr. Varma takes us back to the world of Veerappan this Friday. Whether we're happy with this drive down the memory lane or not, only time will tell. But we sure are excited!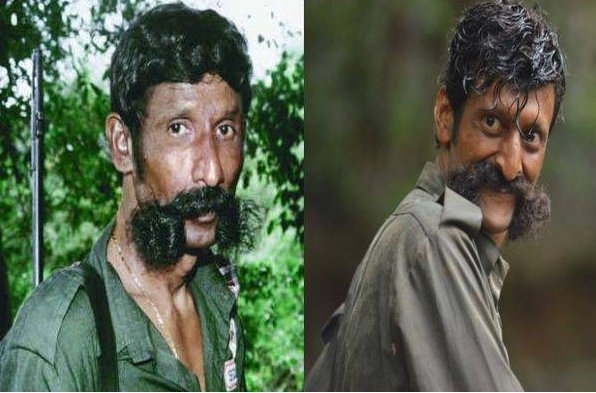 But for now, the world has called for the story of Veerappan and that's exactly what we're bringing to you today.
Veerappan was born in the Gopinatham village on the Karnataka-Tamil Nadu border in 1952. The geography of his birth had a big role to play in the fate of the state and its people in the future.
At an early age, Veerappan's curious mind was exposed to a world of killing and poaching. His father was a known poacher at the time and was even related to the notorious Sevi Gounder. Before even touching the two digit age mark, Veerappan started assisting Sevi Gounder in killing animals and smuggling their valuables.
At the 'tender' age of 10, Veerappan gunned down his first elephant.
Legend has it that Sevi Gounder was so impressed with Veerappan after the act that he gave his personal gun to Veerappan, who was again, just 10 at the time.
Being brought up on the wrong side of the law in an oppressed world was the perfect breeding ground for killers and poachers. As Veerappan continued to acquire the skills of sandalwood and ivory smuggling, his rank elevated among his peers.
It wasn't very long before Veerappan would commit his first murder, that of a forest guard, at the age of 17. He would later go on to kill a total of 184 people in his 40 years of reign. 
That's about killing one person every two months, for 40 years.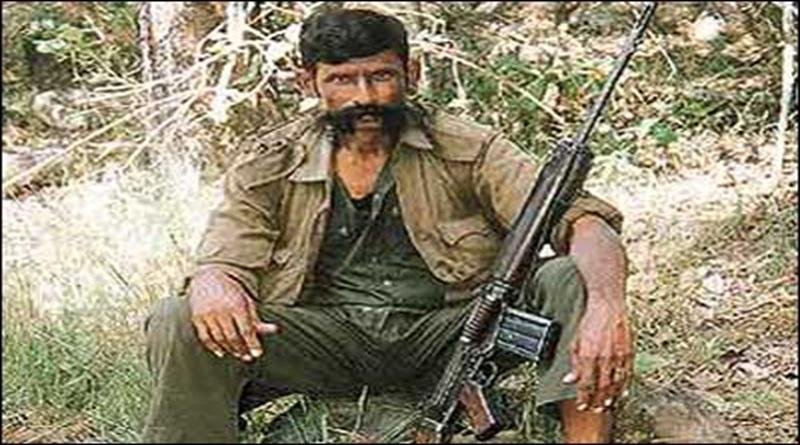 Veerappan first gained national attention when he kidnapped and subsequently killed a forest officer called Chidambaram in 1987.
It was then that the central government gave strict orders to the states of Tamil Nadu and Karnataka to capture Veerappan. Little did they know he would get them to spend over a billion rupees and hundreds of lives over the next 15 years in his pursuit.
According to a witness testimony, Veerappan once killed a man from his own village simply because the unfortunate man shared a ride with police officials. Veerappan wasn't a very kind man to informants and thus innocent bystanders were bound to be his target once he had his suspicion on them.
Veerappan's biggest mass killing came when a 41 member team of police and forest officials were traveling through the jungles of Govindapadi to investigate the death of a suspected police informer. The vehicles carrying the 41 member team were detonated in a remote and desolated location, killing 22 of them on the spot.
Another interesting yet haunting aspect of Veerappan's legend is his way of getting men in power bow down to him. Veerappan would occasionally kidnap famous and important personalities for his personal agendas.
His kidnapping of the legendary Kannada actor Rajkumar in 2000 still remains fresh in our memory. Actor Rajkumar had traveled to a remote village on the Tamil Nadu-Karnataka for a housewarming function where Veerappan's men were waiting for him in hiding. There was public outcry and anguish in Karnataka leading to a statewide bandh, post the actor's kidnapping.
Rajkumar would go on to spend 108 days with Veerappan in the desolated jungles before the terms of his release could be met upon. 
He demanded ₹50 crore for Rajkumar's release, along with a bunch of other demands that bordered on Tamil Nadu's welfare. This was biggest ransom amount ever demanded by any criminal in India.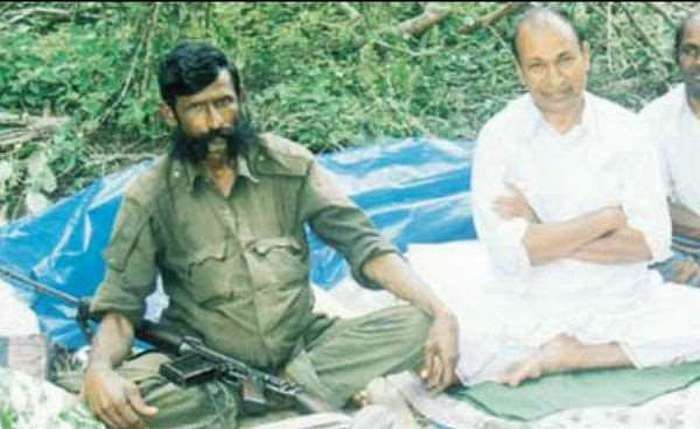 But Veerappan's demands weren't always this high. Back in 1994, he kidnapped a bunch of forest officials just so he could listen to his wife's voice who was in police custody at the time. Veerappan demanded that one of his accomplices be taken to the location where his wife was imprisoned to get her voice recorded in an audio cassette.
Soon after the accomplice vanished in the nothingness of Veerappan's hideout forest with the audio cassette, the hostages were released without any harm. But not all of Veerappan's hostages have been that lucky. 
In 2002, Veerappan kidnapped Karnataka minister H. Nagappa from his home.
When the terms of his release could not be met and a rescue operation to free Nagappa failed, Veerappan took matters into his own hands and consequently, Nagappa's dead body was discovered from the jungles of Karnataka.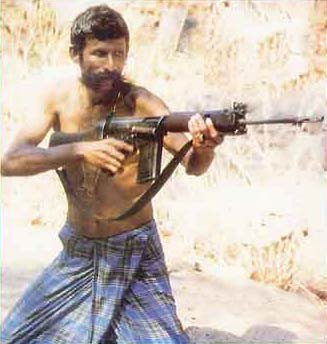 Somewhere between the killings and kidnappings, Karnataka's elephants began to disappear in Veerappan's shadows. Veerappan ran the world's leading smuggling den of ivory and sandalwood. 
In all his 40 years of terror, he killed over 2000 elephants in exchange of over 88,000 pounds of ivory and 10,000 tonnes of sandalwood.
This put him on top of over $22 million of blood money.
With money, comes contacts. Political contacts. Veerappan very well knew how his country functions and hence had men on high government pedestals working for him.
According to a popular rumor, the Special Task Force (STF) had once trapped him in the jungle and the marksman was aiming for his head. At this point, Veerappan took out his satellite phone and called up a high-ranking minister to call the attack off. Within a matter of seconds, the STF was seen withdrawing from the attack.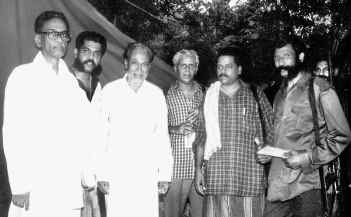 This is one of the many alleged stories surrounding the legend of Veerappan.
The trailer of the upcoming film Veerappan claims that it took the US government 10 years to capture Osama Bin Laden whereas it took 20 years to find and kill Veerappan.
Unsurprisingly, this isn't based on a rumor. The reason it took the Indian government over 20 years to finally capture Veerappan is because he knew the forests of Tamil Nadu and Karnataka way too well. He knew where the land ends and woods begin, which road leads to which river and which part yields the most number of animals.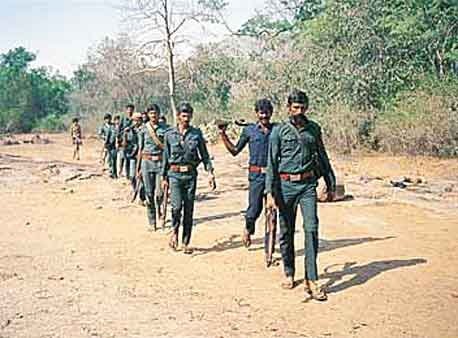 One of the testimonies of Veerappan's gang members stated that Veerappan could name the incoming animal by the sound of crunching of the leaves.
This was the man who could kidnap the biggest of movie stars and politicians form the comfort of their homes and take them to locations so isolated, not even the forest department could know. His phantom-esque tale is too haunting for the world we inhabit.
If such a man did in fact exist among us, we can thank our stars he doesn't anymore.