In a heinous act, a stray dog in the Worli area of Mumbai was beaten up by a group of guards, after it tried to enter a building during the heavy rains, reports India Today.
The incident happened on July 24, when a resident of the Turf View building in Mumbai, allegedly asked the watchmen to beat up the dog in such a manner that no other animal dares to enter the apartment premises in the future.
The watchmen followed the orders and beat the dog to the point, that it went into a coma and is now struggling or life. 
Thankfully, a CCTV camera recorded the footage of the incident and an FIR against people involved was registered by the Bombay Animal Rights on July 27.
However, the founder of the animal rights group told Times of India that the accused were let off within 20 minutes by the police. 
It took me more than 8 hours to lodge the FIR at the police station, however, when the accused people were summoned, they were released after just 20 minutes of completing the formalities. This again points out that we need to strengthen our animal rights laws as a preventive measure against such cruel crimes against mute animals.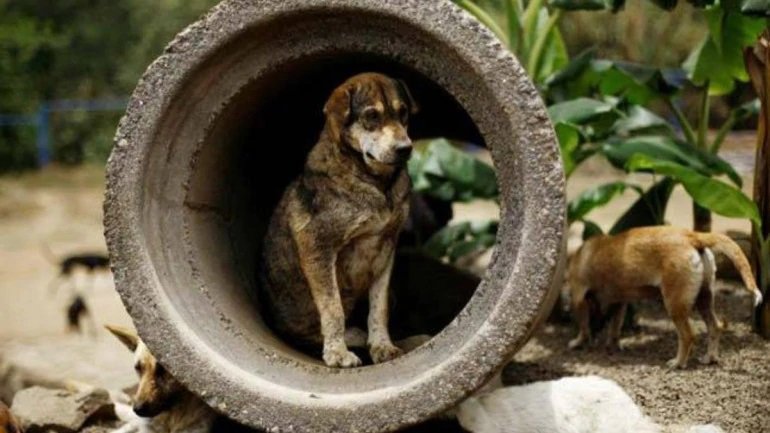 The rains are specifically tough for animals who suffer because they are rendered helpless after a point. As citizens, it's our duty to help them. We hope justice is served in this case soon.