Students of Film and Television Institute of India (FTII) were served an ultimatum on Thursday, July 16, by the institute's authorities to call of their 34-day strike for revocation of the appointment of Gajendra Chauhan as its chairman or face the risk of rustication. In the first warning to the students of the prestigious FTII, director DJ Narian served a notice asking them to terminate the protest immediately or face "strong" administrative action which may include "rustication".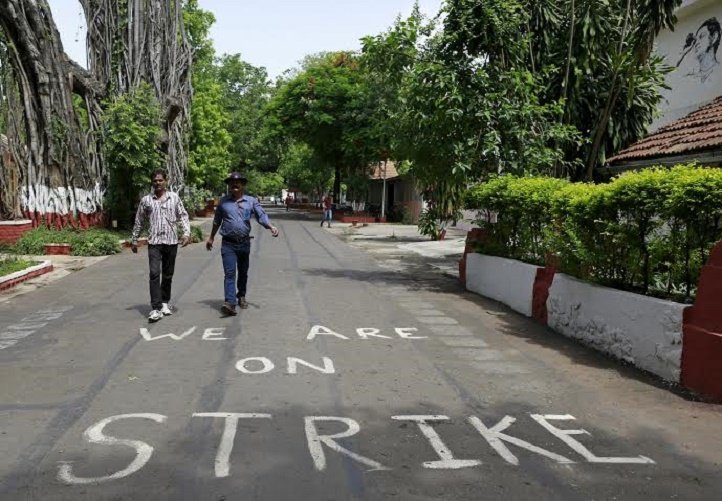 "All concerned students will themselves be responsible for any administrative action in this regard. You are therefore ordered to terminate the strike with immediate effect and resume academic activities without any further delay, failing which the institution will be free to take strict administrative action," the notice said.
The notice addressed to the students' leader Harishankar Nachimuthu said they should return to their academic activities and warned that any defiance of the directive would result in a strong administrative action which may include rustication as well. Asked for his reaction to the director's warning, a spokesman of the FTII students' association (FSA) said, "We are in the process of deliberations and will decide future course of action".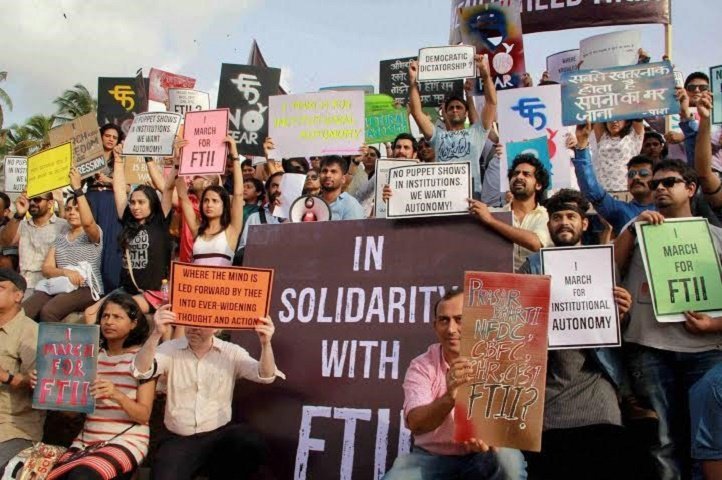 The move by the FTII director came after the failed July 3 talks between the FSA delegation and Information and Broadcasting Minister Arun Jaitley in New Delhi on the contentious issue of appointment of Chauhan, a BJP member and actor, as chairman of the institute. The agitating students have alleged that the actor, known for his role of Yudhishthir in mega TV serial Mahabharat, lacks "vision and stature" to head the FTII. They also got support from several film celebrities though some have said that Chauhan should not be prejudged before he takes up his job.
Here are some of the various reactions on Twitter over the controversy:
#FTII #Pune FTII is a Govt Institution Students must maintain discipline and attend classes Let Govt take a decision on their concerns

— Vikram Waman Karve (@vikramwkarve) July 16, 2015
For practical knowledge you don't go to #FTII You go there to let imagination soar Mr Gajendra Chauhan. That's why you ain't fit for the job

— Siddharth Kochar (@SidKochar) July 16, 2015
(With inputs from agencies)
Feature image source: PTI