"I never faced ragging in my first year. Nor have I heard any of my friends going through it. It is now more of a fun interaction, which at most involves singing and dancing," Vansh Sharma, a second-year B Tech student from a college in Ghaziabad in Uttar Pradesh, says.
Many, like Vansh, feel that ragging in educational institutions is now a thing of past. However, statistics from the University Grants Commission statistics say that 689 cases of ragging were reported between 2009 and 2016 in Uttar Pradesh alone, the highest in India.
Kerala, the state which is known for its quality education and literacy ranks fourth on the list, with 34 cases of ragging in the year 2016.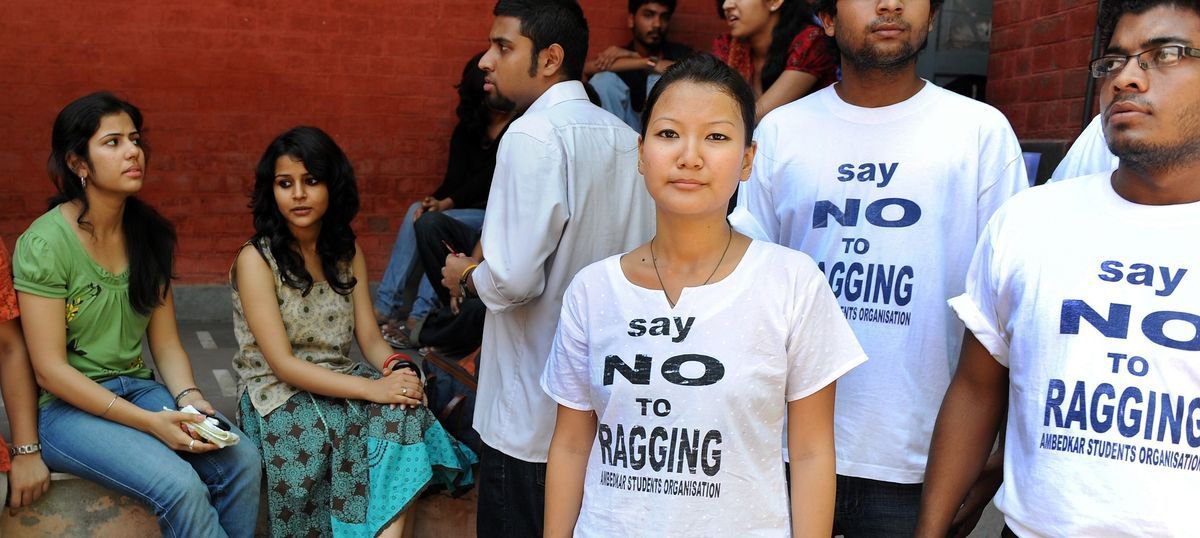 The recent incident of the brutal ragging of first-year students by their seniors in Government Polytechnic College in Kottayam has yet again put a spotlight on the cruel practice of ragging in educational institutions. Soon after a first-year student of Marine engineering at Cochin University of Science and Technology attempted suicide after being subjected to brutal physical and mental assault by his college seniors.
Kunjila Mascillamani, a student from the prestigious Satyajit Ray Film and Television Institute, Kolkata remembers the mental torture by seniors in 2012 when she had just joined. "The seniors who were mostly high on weed and alcohol would shout verbal expletives and would physically harass the juniors," she says.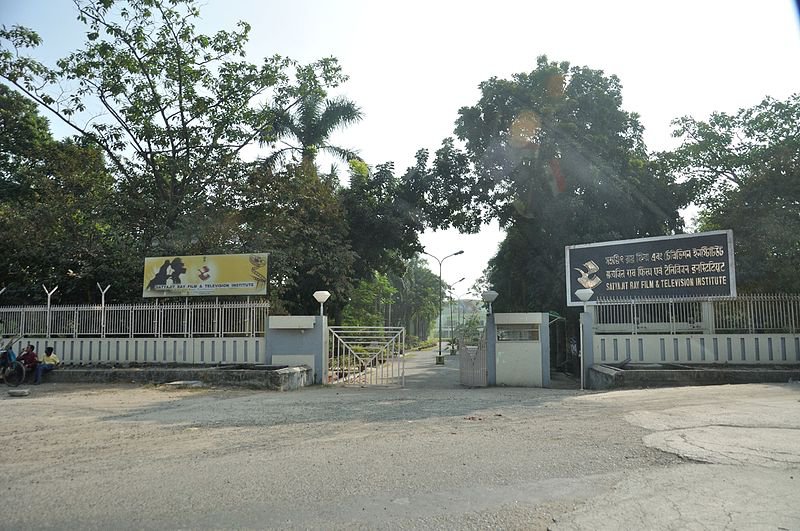 However, she didn't bow down to it and registered a complaint against it. Since then, life completely changed for her. She says she became a voice against ragging in her four years of her life at the SRFTI.
Mascillamani rubbishes the normalisation of ragging and says one cannot justify such acts in the name of 'introductory ice-breaking sessions'. "Its's like saying telling someone that I will rape you to give you a lesson on sex education," she says. 
Despite the damage ragging has caused, in popular culture it is still perceived as a rite of passage. One that isn't harmful, and merely fun and games. It was the death of Aman Kachroo, a 19-year-old medical student in Kangra, Himachal Pradesh after brutal ragging by his seniors in 2009 that resulted in the UGC framing norms to prevent it across educational institutes.
But experts say not much else has been done to end the practice.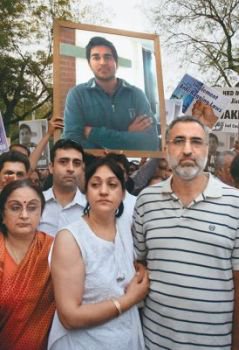 Advocate Meera Kaura Patel, an anti-ragging activist who works with the Society Against Violence in Education, blames educational institutions for their failure to implement the UGC guidelines.
She also explained the loopholes in the whole anti-ragging campaign and how institutes take undue advantage of it.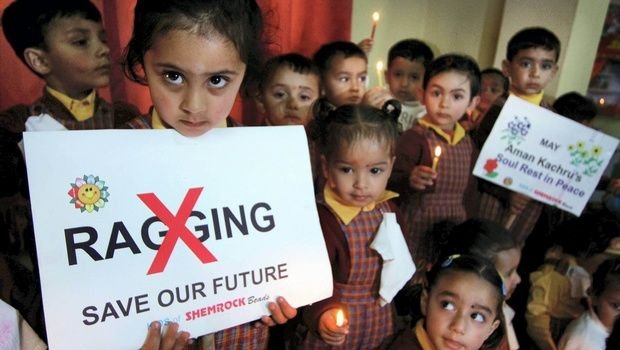 "Whenever an incident takes place, an anti-ragging squad takes action. This anti-ragging squad consists only of teachers and wardens. It entirely becomes the discretion of this squad whether to register the incident as a case of ragging. In several cases, they build a pressure on the victim to withdraw the complaint. It thus doesn't bring a bad name to the institution," Patel says.
She also questioned the effectiveness of 'anti-ragging committees'. 
"An anti-ragging committee should also consist of people who do not belong to the educational institution such as lawyers, activists, media professionals, policemen and parents. But many institutes hire their own people so as to protect their vested interests," she says.  
She added that HRD ministry should constitute state and district level committees which can a do an impartial probe in these cases. 
"The erring institutions shouldn't be allowed to get funds from the ministry," she says.
The UGC has run campaigns against ragging in the past and even recently had a commercial with star Indian cricketer Virat Kohli in it. 
But despite the law and campaigns against it, why do students still indulge in violent ragging? 
Dr Harish Shetty, a prominent psychiatrist in Mumbai, explains why ragging takes place in educational institutions. 
"The students who have been ragged in the past think it is their right to rag their juniors. Many of them have a sadistic impulse do it and others gang up with them," he says.
He also added that inadequate preventive measures and lack of punishment of the offenders are major factors.
"Awareness campaigns coupled with counseling of both bullies and victims should be done in all institutions without fail. The students should be aware of the consequences of ragging," he said.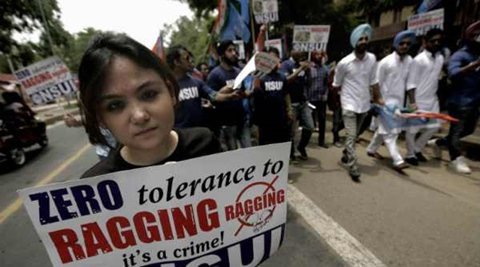 Dr Bali Singh, who was the convenor of the proctorial committee on ragging at Kirori Mal College in Delhi University believes that only raising awareness of the ill-effects of ragging can help.
"We used to carry out several awareness campaigns in colleges and hostels. In hostels, we used to keep an eye on students and their activities. A register was also maintained to monitor the entry of outsiders so as to minimise untoward incidents," Singh says.
"A favourable environment has to be built in which students should be motivated to talk about their problems with their teachers and report complaints if there are any," he says. 
(With inputs from PTI)
(Feature image is representational | Source: PTI)