A purported circular asking boarders of an IIT-Delhi girls' hostel to wear "decent" and "full clothes" sparked a row on Tuesday prompting the administration to order its withdrawal.
The notice put up at the Himadri Hostel, and allegedly signed by its warden Sreedevi Upadhyayula, reads, "Residents are requested to wear full covered decent western or Indian dress on House day." 
House day, scheduled on April 20, is an annual event at the institute where residents can invite guests in the hostel for an hour. Upadhyayula, the warden, denied having issued such a notice. As the hostel inmates took to social media and criticised the notice calling it "moral policing", Delhi Commission for Women (DCW) Chief Swati Maliwal flayed the prestigious institute for its "patriarchal" mindset.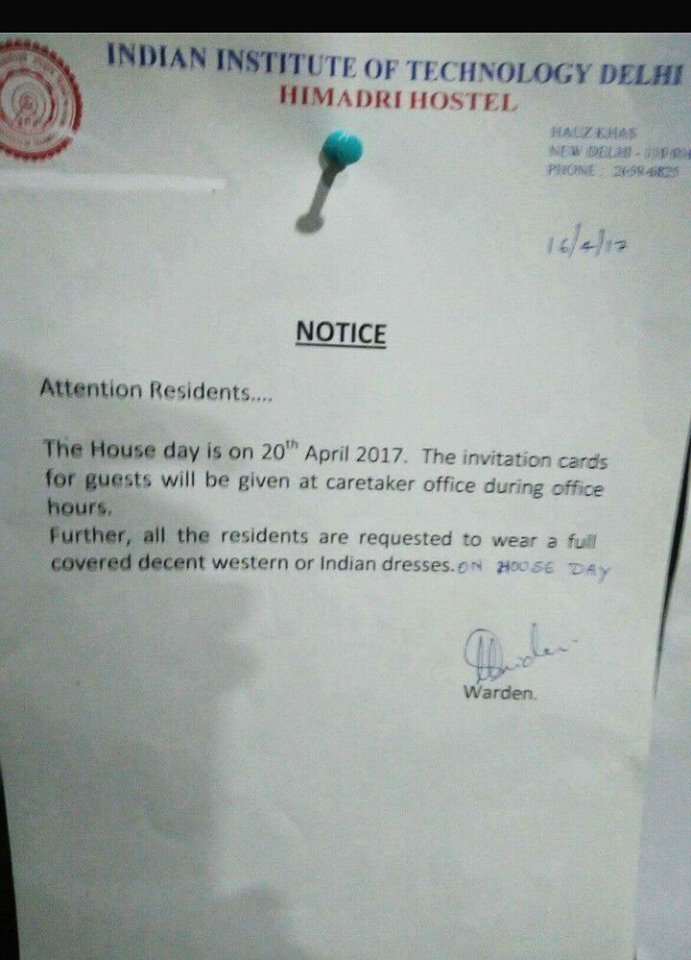 Following the uproar, the IIT administration swung into action and withdrew the 'notice' saying the authorities were not aware of any such "circular". S Krishna, IIT Delhi's Dean of Students' Welfare, said, "We normally don't issue notices regarding what type of dress they should wear. In fact I was not even aware that such a notice has been put up". "I have instructed my office to call the hostel and tell the staff that it should be immediately removed. We don't indulge in the personal affairs of students– either boys or girls– and we don't have a dress code too," he added.
There are two girls' hostel at IIT Delhi- Himadri and Kailash. The 'notice' irked the students who shared it with Pinjra Tod – a students' group in the national capital fighting against discriminatory rules for women in hostels, universities and colleges.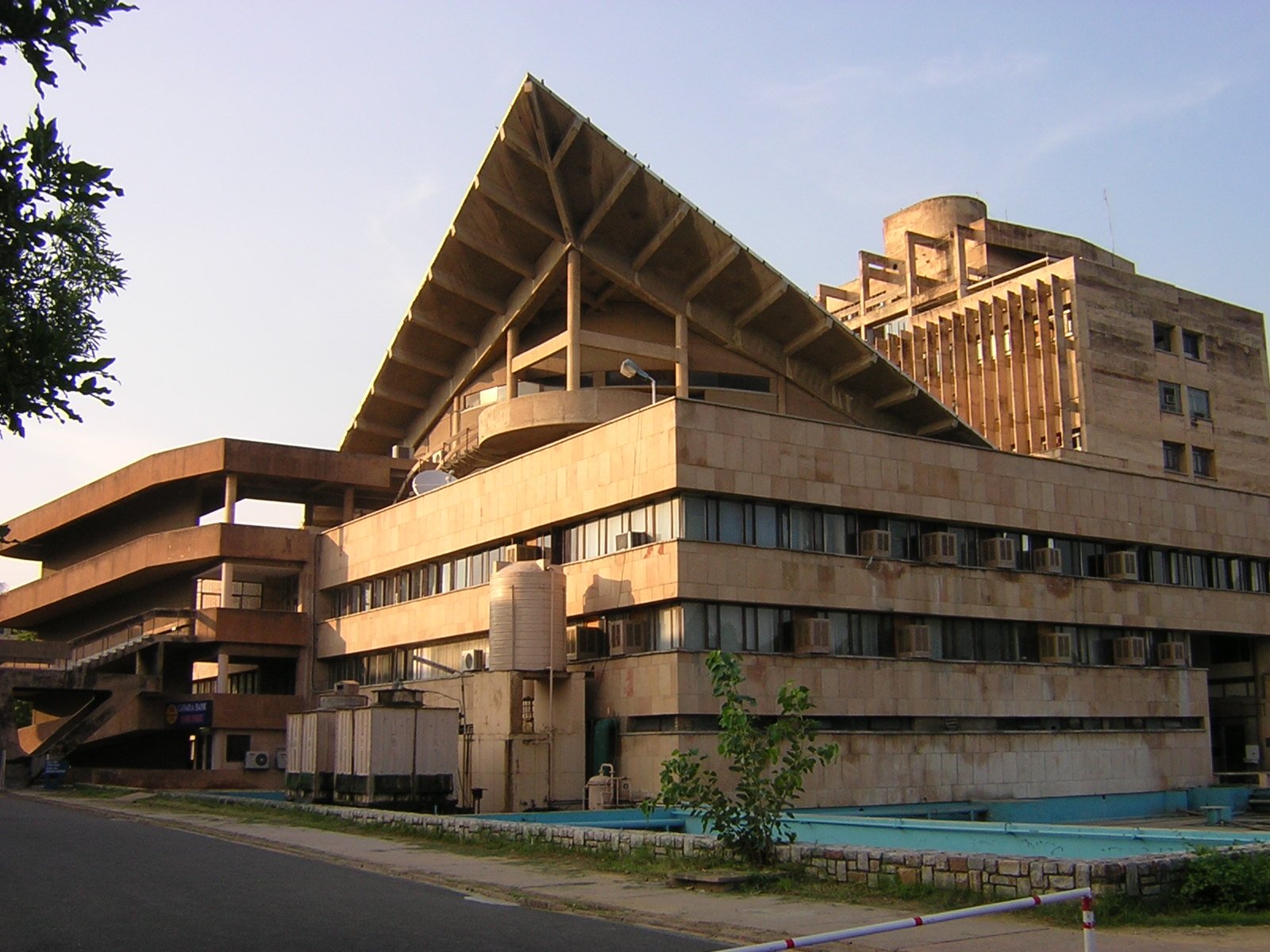 The DCW Chief also said the commission will look into the matter. "It is a horrible display of a patriarchal mindset by a prestigious institution like IIT. This kind of moral policing needs to stop. The DCW is looking into the matter," she said.
The warden said, "I have not issued any such notice. It looks like some prank by students as it has been circulated on social media as well. I have been told that it has my signatures as well and I have called a meeting of the hostel staff to investigate the issue." 
(Feature image source: IIT Delhi's official website)