BJP leader Subramanian Swamy on Monday moved a fresh petition seeking direction to allow construction of a Ram Temple in Ayodhya at the site where the disputed structure was demolished in 1992. 
The petition was mentioned before a bench headed by Chief Justice T S Thakur, which said the matter would be listed before the bench already hearing other matters relating to temple-mosque dispute.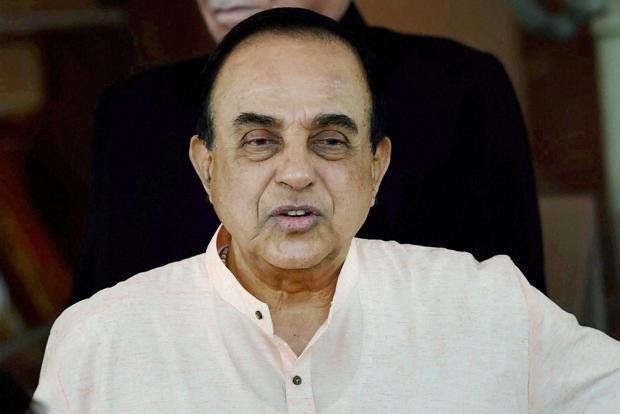 Swamy submitted that the fresh petition be heard separately, but the bench, which also comprised Justices U U Lalit, said it was leaving it to the other bench which was seized of matters arising out of the Ayodhya dispute. "If the concerned bench deems it fit to hear the matter separately, it will hear. But if it decides to tag the matter, it is for the concerned bench," the bench said. 
Swamy in his petition claimed that under the practices prevalent in Islamic countries, a mosque could be shifted to any other place for public purposes like constructing road etc., whereas a temple once constructed cannot be touched. "A temple and a masjid cannot be considered on par as far as sacredness is concerned. A masjid is not an essential part of Islam religion, according to the above majority judgment of a Constitution Bench of the Supreme Court, whereas according to the House of Lords, U K (1991), the temple is always a temple even if in disuse or ruins. "Thus, the fundamental truth is that the Ram temple on Ram Janmabhoomi has an overriding claim to the site than any mosque," 
Swamy claimed in his plea. He also sought directions to expedite the disposal of several petitions challenging the Allahabad High Court verdict of three-way division of the disputed Ram Janmabhoomi-Babri Masjid site in Ayodhya on September 30, 2010. While ordering status quo at the site, which means that prayers at Ram Lalla's make-shift temple at the disputed site in Ayodhya would go on as usual, the apex court had restrained any kind of religious activity on the adjacent 67 acres of land which had been taken over by the Centre. 
(Feature Image Source: PTI)