American fast food chain, Subway courted controversy in the year 2013 after one of the customers in Australia named Matt Corby posted a photo to Subway Australia's Facebook page of a sandwich, asking why that footlong sub was actually only 11 inches long.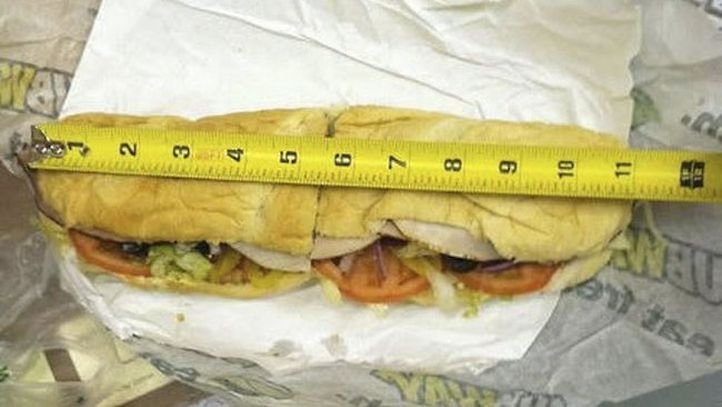 Source: Facebook/ Matt Corby
Almost after two and a half years, Subway has settled the lawsuit and has agreed to set new quality controls that will ensure proper measurement of all six-inch and foot-long sandwiches before they are sold.
It will also cover the $525,000 in legal fees associated with the lawsuit, and an additional amount of $1,000 has to be paid as damages to each of the ten plaintiffs who initially sued the food chain.
A settlement agreement has been signed by the lawyers and ten complainants in the month of September which was released recently. The deal will be reviewed in the month of January 2016.
This might come as a good news for all sub lovers but at the same it also serves as a warning for other food chains who need to have better quality control.