Haryana government established fact-finding panel has found a serious lapse on the state police while dealing with the violent Jat quota agitation in February that left dozens dead and property worth millions damaged. 
According to the ongoing fact-finding probe findings accessed by The Indian Express, it has been revealed that a section of police officials belonging to the Jat community had deserted their duty posts and sided with the protesting Jat community members during the agitation. 
The revelations have also pointed out that many Jat community police officials also refused orders from the higher ups while dealing with the protests.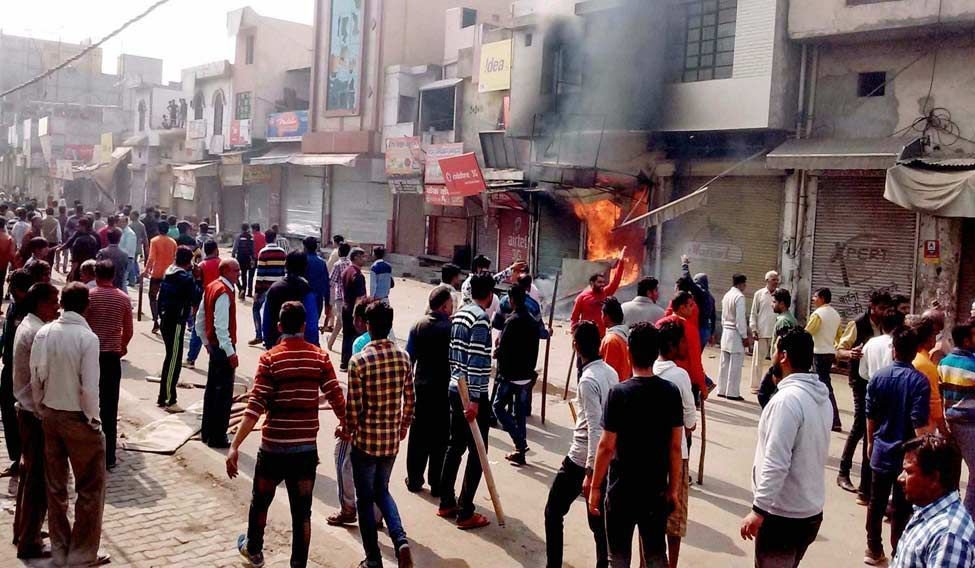 The ongoing fact-finding probe, which is likely to submit its final report soon, is led by retired IPS officer and Padma Shri recipient Prakash Singh along with Additional Chief Secretary Vijai Vardhan and DGP Haryana, K P Singh. 
According to a Business Standard report, the panel has found nearly 60-70 policemen deserted their posts in each district of the state while the Jat mobs were rampaging through markets and houses across the state.
The findings have also explained the Haryana government's step of seeking help of paramilitary forces and the Army in response of the violent protests. 
The probe panel's findings are based on the testimonies of 3,000 witnesses recorded in camera and in writing. 
While the final report might take some time, it is likely the Haryana government might take some stern action against the erring cops for dereliction of duty based on the recommendations of the panel report. 
Feature image source: PTI/Representational Image