In yet another instance of Shiv Sena's hooliganism, activists smeared black ink on the face of Observer and Research Foundation (ORF) chairman Sudheendra Kulkarni for organising former Pakistan foreign minister Khurshid Mahmud Kasuri's book launch in Mumbai on Sunday, October.
"Shiv Sena activists threw ink at me and smeared my face. They abused me," Kulkarni alleged and said that his ORF, a foreign policy think-tank, will hold Kasuri's book launch.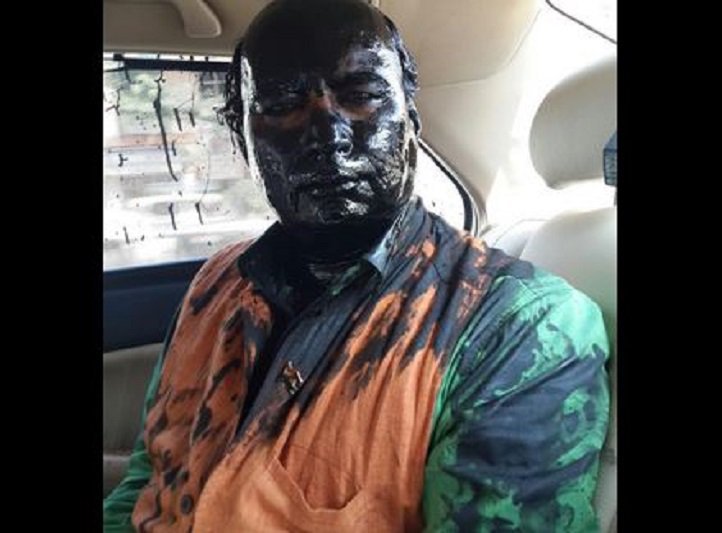 "We won't be cowed down by such events and the book launch will happen as planned," the organiser said. Kasuri launched his book 'Neither a Hawk nor a Dove: An Insider's Account of Pakistan's Foreign Policy' in Mumbai.
"I recognise people's right to protest, but what has happened with Sudheendra Kulkarni is not protest. Nations are made with a positive mindset; we need a positive mindset", said Kasuri in a press conference.
Sena had demanded that the event be scrapped and had threatened to disrupt it. Maharashtra's Home department, headed by Chief Minister Devendra Fadnavis, had, however, assured the organiser of full security.
"I pointed out to Uddhavji that Kasuri should be allowed to put forth his views. I also told him that if Sena has a different view point, they could protest in a democratic, peaceful manner. The Sena president told me that unlike Ghulam Ali, Kasuri was not an artist but was part of the machinery which perpetrated terror. I told Uddhavji that as they (Sena) have a right to protest peacefully, we also have the right to hold the programme," said Kulkarni who has served as speechwriter for BJP veterans Atal Bihari Vajpayee and L K Advani.
Meanwhile Shiv Sena completely justified its act with its senior leader Sanjay Raut saying, "smearing ink is a very mild form of democratic protest. We don't know if ink or tar was smeared. Nobody can foretell how public anger will explode."
(With inputs from PTI)