A Sufi Muslim leader has been found hacked to death in Bangladesh in a suspected Islamist killing, police said Saturday, two weeks after the Islamic State group claimed the murder of a liberal professor in the same northwestern district.
Mohammad Shahidullah, 65, had been missing since leaving home on Friday morning before villagers last night found his body in a pool of blood in a mango grove in Rajshahi.
It comes amid a troubling rise in violence against religious minorities, liberal activists and foreigners in Bangladesh, with six murders since the start of last month alone.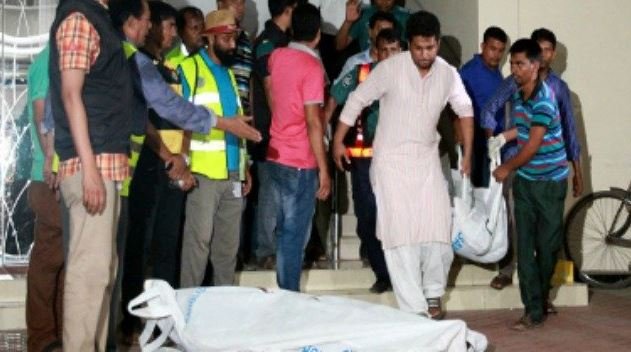 "He was not a famous Sufi. But there could be a possibility that he was killed by Islamist militants," Rajshahi district police chief Nisharul Arif told AFP.
The police officer said the killing of the self-proclaimed Sufi master was "similar" to other recent hacking deaths of religious minorities carried out by attackers with machetes or cleavers.
"He was slaughtered from his neck and there are also some deep gashes in his throat," Abdur Razzak, a local police official said, adding that "he had scores of followers in a nearby district".
Sufi Islam is a mystical form of Islam popular in rural Bangladesh but considered deviant by many of the country's majority Sunni Muslims. They include the Saudi Arabia-inspired Salafis and Wahabis, who are gaining strength in the country.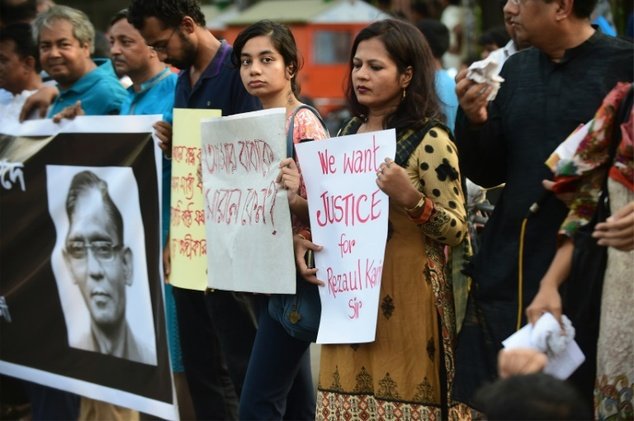 Suspected Islamists have been blamed for or claimed dozens of murders of atheist bloggers, liberal voices and religious minorities in recent years including Sufi, Shiite and Ahmadi Muslims, Hindus, Christians and foreigners.
In the past five weeks, two gay activists, a liberal professor, an atheist activist and a Hindu tailor who allegedly made derogatory remarks about the Prophet Mohammed were hacked to death. The Islamic State group and a Bangladeshi branch of Al-Qaeda claimed responsibility for several of the killings.
However the secular government in Dhaka denies that IS and Al-Qaeda are behind the attacks, saying they have no known presence in Bangladesh, and blames the killings on homegrown militants.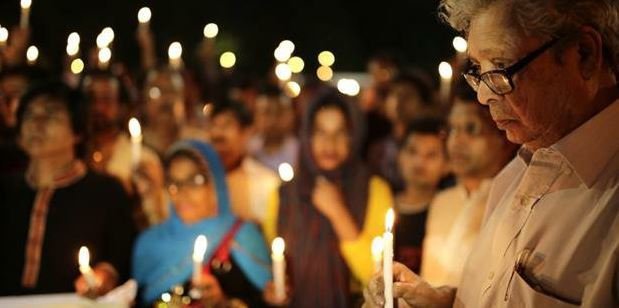 Sufis have been targeted in several of the 37 suspected Islamist attacks recorded by police in the past three years. In September the custodian of a Sufi shrine and his assistant were murdered in the port city of Chittagong. A long-running political crisis in officially secular Bangladesh has radicalised opponents of the government and analysts say Islamist extremists pose a growing danger.
The country has been on high alert in recent days after the country's top court upheld the death sentence of a leader of Islamist party Jamaat-e-Islami.
Motiur Rahman Nizami, who was convicted of murder, rape and orchestrating the killing of intellectuals during the country's 1971 war of independence, is expected to hang within days following the Supreme Court's verdict.
(Feature image source: Twitter| Dr. Imran H Sarker ‏)