While the entire country is debating the severe drought situation that was engulfed many states in India, there has been a worrying development in the last couple of weeks which also needs to be highlighted.
The summer season has just begun but three states are already battling a deadly heat wave. 
Telangana, Andhra Pradesh and Odisha are the worst affected where scorching temperatures have already claimed 135 lives.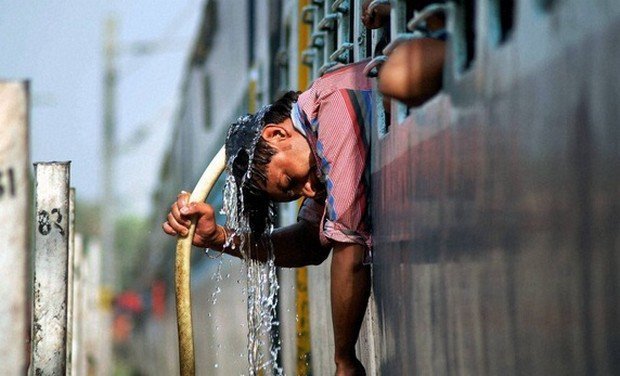 Odisha's capital Bhuvaneshwar on Sunday recorded a temperature of 44.1 degree Celsius, the highest since 2010. 30 people have lost their lives in the state due to sun stroke with the mercury crossing the 40 degree celcius mark in 19 towns.
In light of the rising death toll, the Odisha government on Monday announced the closure of schools till April 20, reported NDTV.
In the first week of April itself, 66 people died to sun stroke in Telangana, while 45 fell prey to the intense heat in Andhra Pradesh. In both states, the mercury constantly hovers above 40 degree Celsius mark throughout the day, reports Indian Express.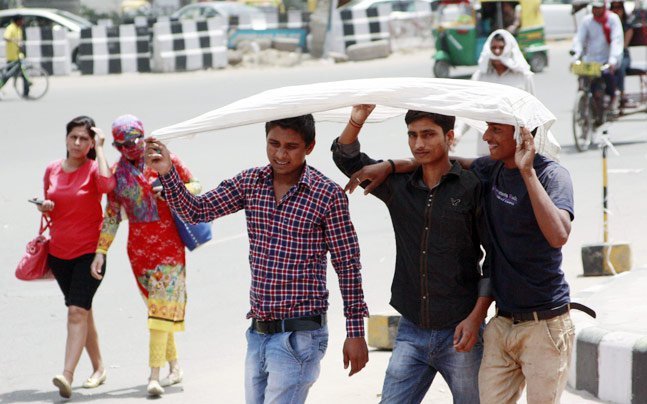 Interestingly, these three states have been the worst affected by the heat wave even during last year, when Odisha, Telangana and Andhra Pradesh together contributed to 2333 deaths, reports CNN. 
The killer heat has also extended to other regions in India. 
On April 8, Kolkata recorded its hottest summer day in the last 10 years after the temperature touched 40.1 degrees Celsius, reports Times Of India.  
Several parts of central India are also experiencing heat wave conditions, with many cities and towns recording temperature over 40 degree Celsius, a phenomena which does not occur during the first week of April.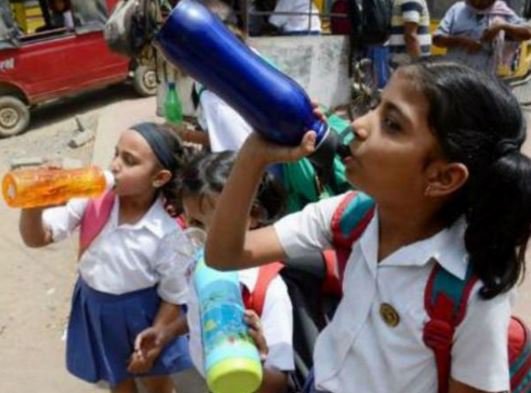 Madhya Pradesh education department on Friday ordered all schools to be shut down by 1 pm so that the children aren't exposed to the burning heat from the afternoon sun, reports Times Of India.
According to India Meteorological Department (IMD), maximum temperature is likely to rise by 2 to 4 degrees Celsius over the plains of Northwest India and by 1-2 degrees over West India.
With at least two more months of deadly summer in the waiting, the death toll is only going to go up.
The silver lining here is that the Meteorological Department has said that the monsoon will be above normal this year. So, one can only hope that the country withstands the heat till then.
(Feature image source: Twitter | @ndtv)