We ran the story of how the manager and staff of Summer House Cafe were accused of assault by Sanchit Agarwal on Saturday night, September 12, at South Delhi's Hauz Khas Village, where he had gone for dinner with his wife Aditi Mittal, who he said had been touched inappropriately by a black T-shirt clad person. A brawl ensued following this and Sanchit put up a post on Facebook the same night, with a bloody finger and other pictures of injuries, that he said in his post were caused to him by the SHC staff. His post was shared widely on the social media platform, including on public pages.
We decided to reach out directly to both the parties involved – the venue where this brawl took an ugly turn, and to the young couple, to get their account of the whole incident. We asked SHC for more footage, from other cameras and we have compiled three separate recordings of footage from that night here.
This is what the owner Ricky Teja had to say when we asked him what had happened on Saturday night.
"Our first protocol was to neutralise the situation but [since it is not] happening then we had to take both of them out of the premises. Inside the premises the risk of fight was escalating. People can use fork and knife to hurt each other. First the manager tried to talk to him, I will show you the whole video, but still he went aggressive and went on to kick the guy with black shirt. Then we decided to take both of them downstairs, while we were taking them down, Sanchit was getting really aggressive ."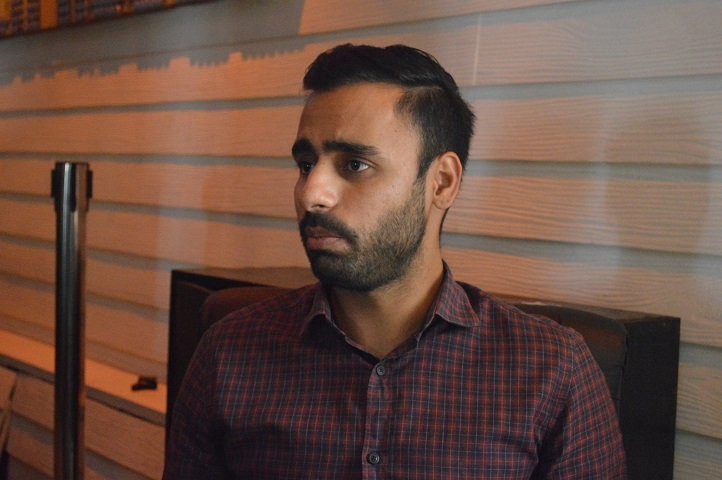 Ricky Teja, owner of Summer House Cafe | Source: ScoopWhoop/Sneha Mitra
Ricky added, "The moment we reached down, our security people let them go and it was just Sanchit, the other guy, manager and Tanmay who handles PR were standing downstairs. The other guy in black T-shirt was shouting and saying that he has not done anything and Sanchit was shouting 'you misbehaved with my wife.'"
Summer House Cafe has a total of 18 CCTV cameras and part of the alleged drama was happening where the stairs are connected to the balcony, where there is no camera.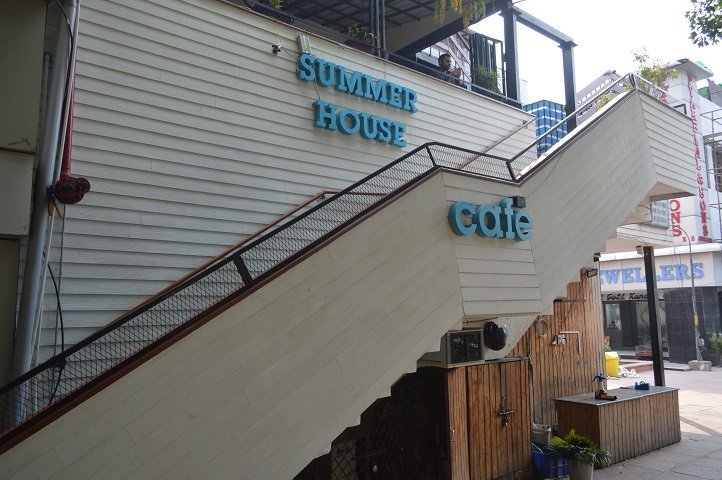 Source: ScoopWhoop/Sneha Mitra
But the conversation between the cafe staff, Sanchit and the guy accused of molesting his wife can be seen in one of the CCTV footage.
" In the video you can see my manager was trying to talk to him but he was still aggressive. His wife was also trying to calm him down but he again kicked the guy. We can't just stand out and let two people fight ," said Ricky.
The manager of Summer House Cafe claims that he was the one to call the lady police sub-inspector first around 12: 22 am. This is a record of calls made from his mobile.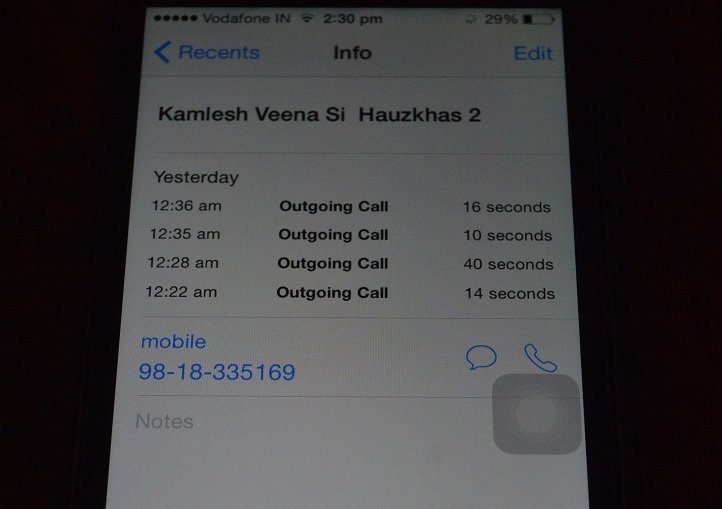 Call log of the manager obtained by ScoopWhoop.
Ricky claims that throughout the incident the guy in the black T-shirt was standing there and he didn't run away.
He added, "I understand that he was very angry at that point in time even I would be angry if it had happened with my wife."
Sanchit Agarwal responded to our query later on Monday, September 14. When we spoke to him he denied slapping the person accused. The CCTV footage shows the brawl, and also shows a man in white accompanied by a woman, slapping a man in a dark coloured T-shirt.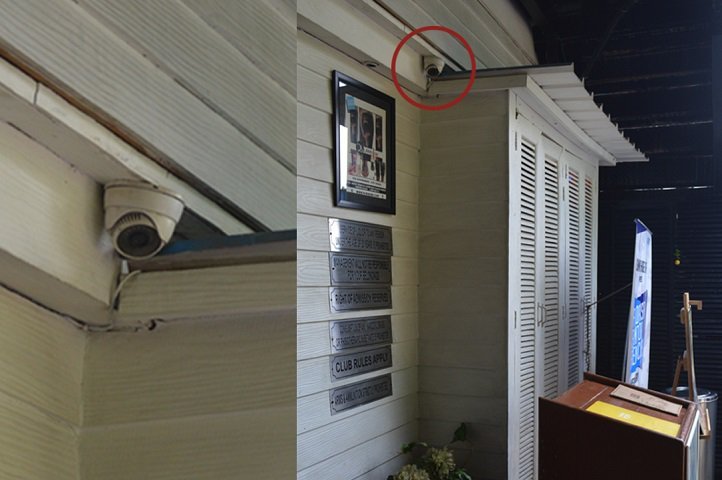 CCTV installed in Summer House Cafe | Source: ScoopWhoop/Sneha Mitra
Sanchit asked us not to use a picture of him in our story, denied being that person that the video being circulated is showing. His post is in the public domain on Facebook , on various pages, some of them those where he has responded as well. His wife did not respond to our message.
While a case has been registered by the complainant Sanchit Agarwal it still remains unclear whose version of the story is the real one or the correct one. A further investigation of all the footages by the police should reveal the truth.
Read more: