Sunny Deol, actor-turned-politician, has appointed someone else to take care and oversee his constituency Gurdaspur in his absence.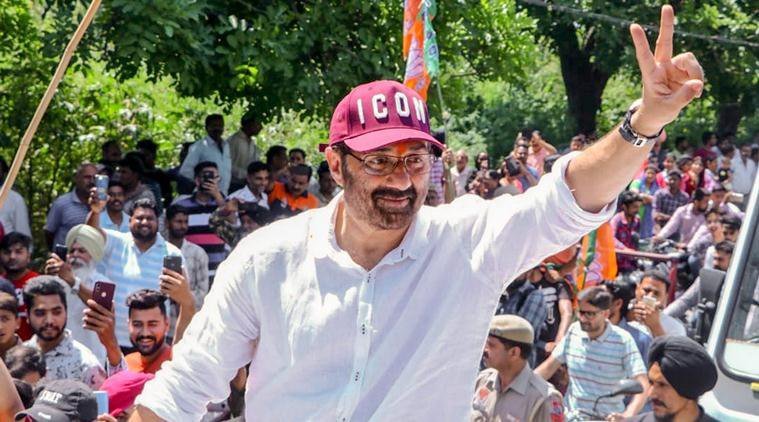 On Monday, Deol appointed Gurpreet Singh Palheri as his representative in a declaration issued on his letterhead in which he has 'authorised' Palheri to be his 'representative to attend meetings and follow important matters pertaining to my parliamentary constituency, Gurdaspur (Punjab), with concerned authorities'.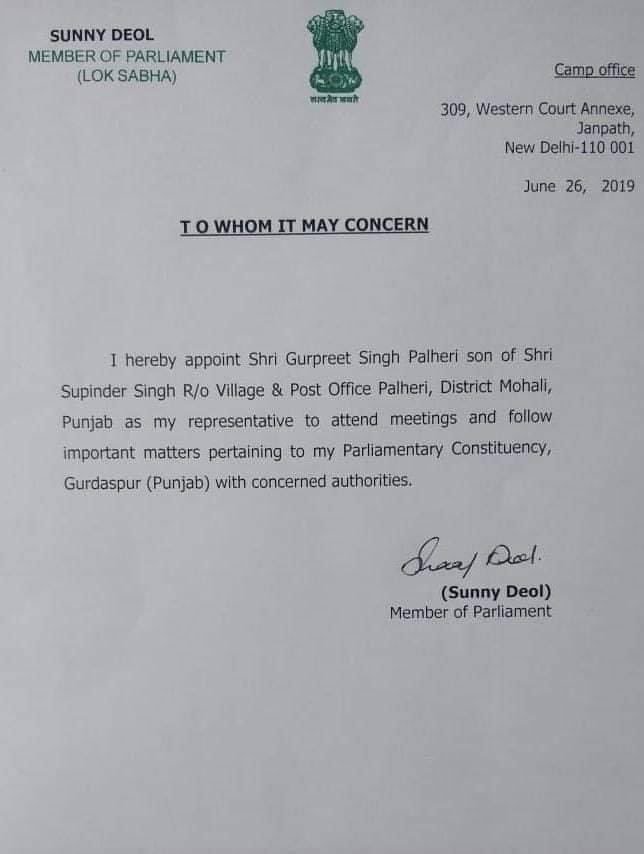 Punjab cabinet minister Sukhjinder Singh Randhawa has said the move is a betrayal against the people of the constituency. He has lashed out by saying, 
Sunny Deol has betrayed voters of Gurdaspur constituency by appointing a representative. How can an MP appoint his representative? Voters have elected Sunny Deol as MP, not his representative.
People are also enraged at Deol's recent move. 
In a representative statement explaining the contents of the letter, Palheri said, 
We are there in Gurdaspur 24×7. We have our offices there. Sunny Deol has a proper plan in place to ensure that we are available to the people of Gurdaspur anytime. It (appointment) is for local issues. It is like being in 24-hour service of the people of Gurdaspur. All he wants to say is that we are available 24×7. It is wrong to assume that he is running away from his responsibilities. He is visiting the constituency regularly and will continue to do it. He has prepared a team and we all are a part of it. I am not the lone representative. The letter is irrelevant in that context. He simply means that every ground level worker can be approached in Gurdaspur and he will help you.
It still remains unclear whether a Member of Parliament can appoint a 'representative' to take care of their constituency. Despite this ambiguity, Punjab government has still given Palheri security and an official vehicle to help him in his job.