Ever since the Supreme Court passed an order making it compulsory to play the National Anthem at movie theatres before the screening, there's been a massive debate around the same. 
However, turns out, the SC is reconsidering its own decision.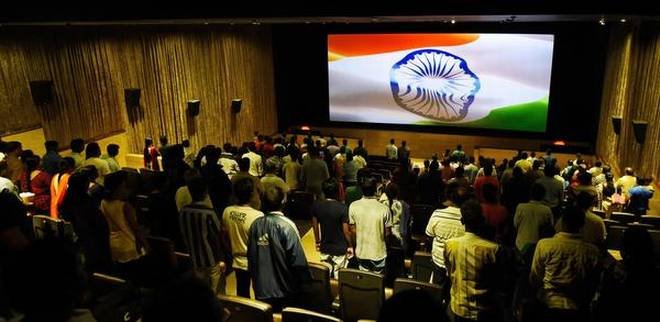 In a recent turn of events, as per a report in NDTV, the Supreme Court has asked the central government to take a call regarding the framing of appropriate rules and regulations on playing the national anthem in movie theatres.
If a person is not standing up for the national anthem, it is wrong to assume that the person is less patriotic.
A bench comprising of Chief Justice Dipak Misra also added that the society does not need moral policing either. 
The government will want people to stop wearing T-shirts and shorts to cinemas saying this would disrespect the National Anthem.
The bench also indicated that it may modify its previous order and may replace the word 'shall' with 'may'.
The judge was responding to submissions made by Attorney General K.K. Venugopal in support of the order passed in October 2016.
The bench, also comprising Justice AM Khanwilkar and Justice DY Chandrachud, said:
People go to cinema halls for undiluted entertainment. Society needs entertainment. We cannot allow you (Centre) to shoot from our shoulders. People do not need to stand up in cinema halls to prove their patriotism. 
They also added that citizens can't be forced to do anything. 
Desirability is one thing but making it mandatory is another. Citizens cannot be forced to carry patriotism on their sleeves and courts cannot inculcate patriotism among people through its order.
Patriotism shouldn't be forced on anyone indeed!