Since a long time, Kerala's Sabarimala temple's ban on women had whirled up a storm in the country. Now, finally, the Supreme Court has something rational to offer in the matter.
The SC bench is hearing a PIL filed by the Young Lawyers Association, seeking entry for all women and girls in the Sabarimala temple which, as a practice, does not allow girls after attaining puberty to enter the premises.
"In the Vedas, Upanishads or scriptures there is no discrimination between and men and women. This has cropped up historically," the court said, according to a NDTV report.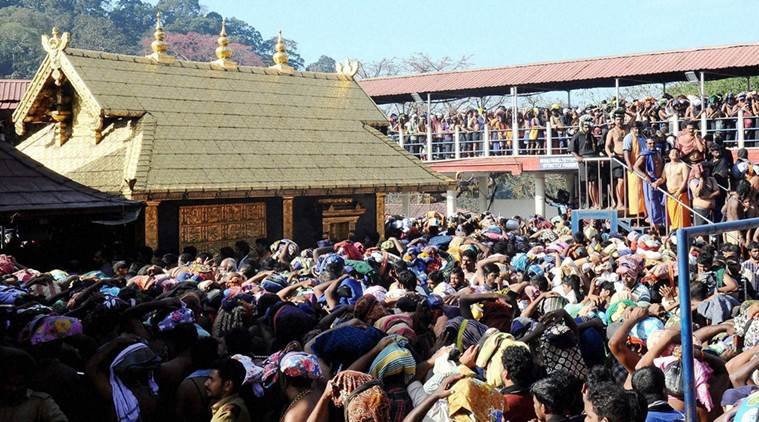 "We are not taking a narrow view. We want to strike a constitutional balance between the right to equality and the right to religious practice. The temple is a religious phenomenon and its functions must come within parameters," the court said.
The apex court gave six weeks' time to the board of the Sabarimala temple in Kerala to reply on why women would not be allowed inside the place of worship.
KK Venugopal who appeared for board asked why the practice which was in place for 1,000 years was being questioned now. "The whole of Sabarimala hill is sanctified and women can't enter," he said.
Kerala government had also earlier told the Supreme Court that banning entry of women of menstrual age in historic Sabarimala temple in the state, is a "matter of religion" and it is duty bound to "protect the right to practice the religion of these devotees".
In November, the head of the temple's board, Prayar Gopalakrishnan, created a huge controversy by stating that women would be able to access the temple after a machine is created that would function like a body scanner to determine which women were "pure" enough to make the cut.