Hundreds of Indian brides dressed in colourful ethnic attire was the scene in Surat (Gujarat) this Sunday. 
It was the occasion of 'mass wedding' of around 251 fatherless brides which was funded and organized by the Indian business tycoon and diamond trader Mahesh Savani.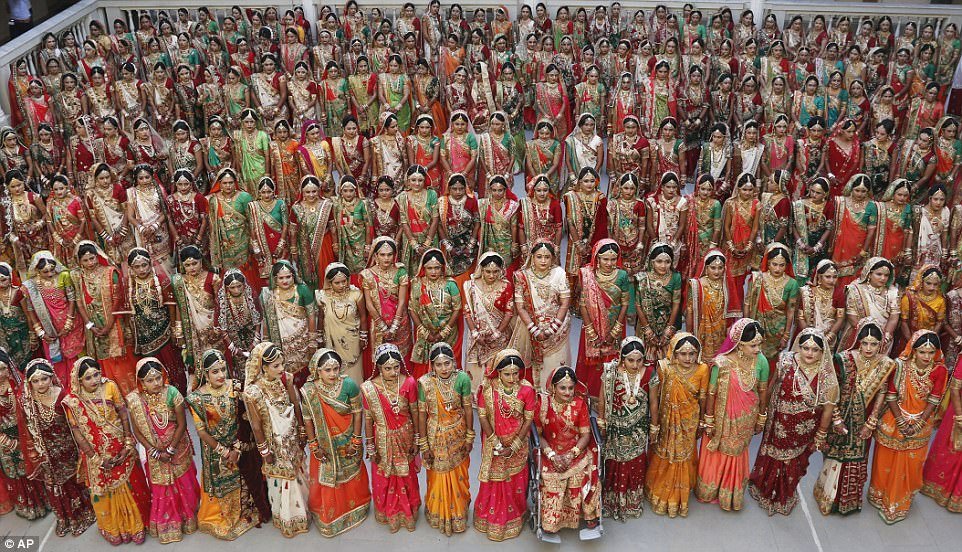 Among the 251 young couples who tied the knot on Sunday, there were five Muslim couples and one Christian couple too, whose wedding rituals were conducted according to their traditions. Two HIV positive women also got married in the same event.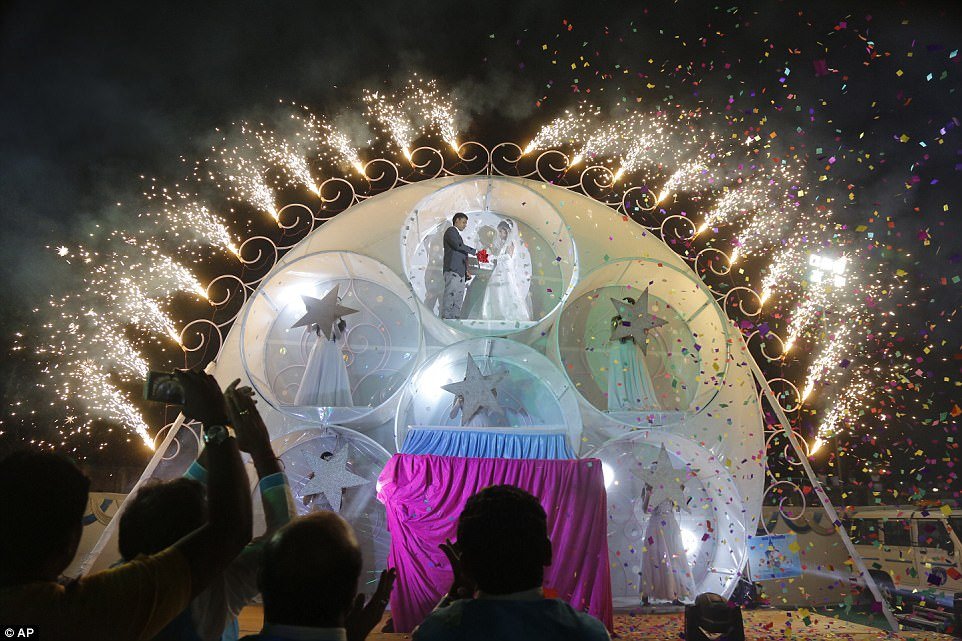 Weddings in India are a costly affair. 
As per the reports, Mahesh Savani believes that it is his social responsibility to help those women get married who do not have fathers and find it difficult to meet the expenses of their wedding rituals.
He also said, "I have taken the responsibility as their father". Like a father he performs the ritual of 'Kanyadaan' every year since 2012 as he believes that giving away brides is a blessing from God.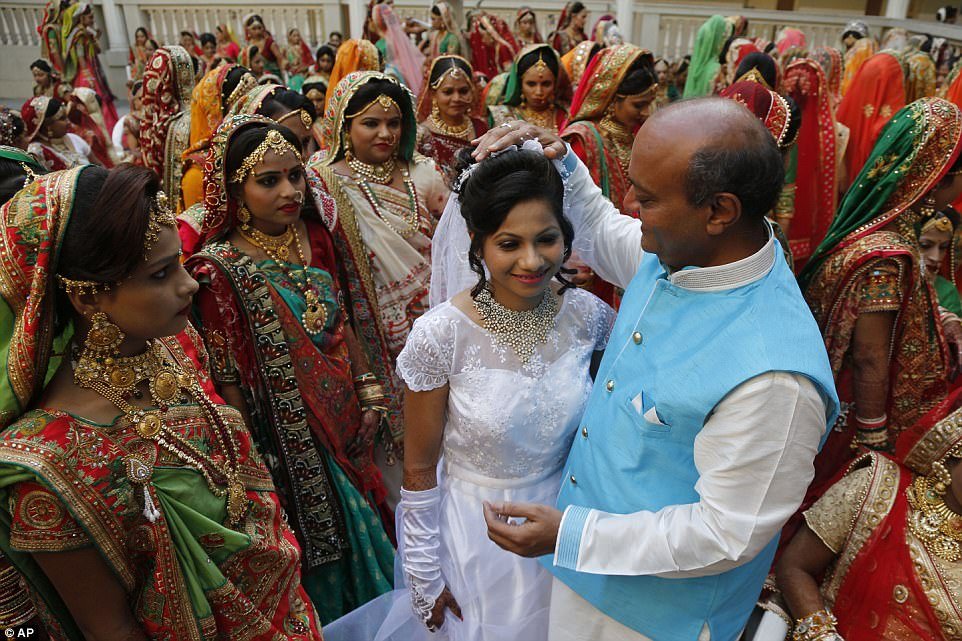 Every year thousands of people witness the 'mass wedding' as the family and close relatives of the couples to get married. The trust set up by Savani also gives presents like sofa, beds, and other household items to help these brides start their married life with ease.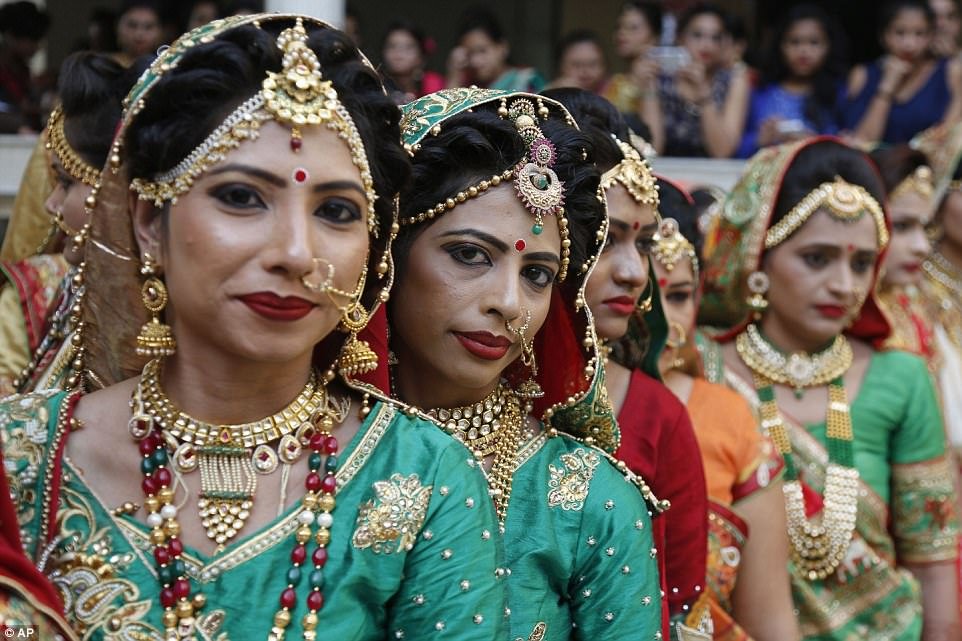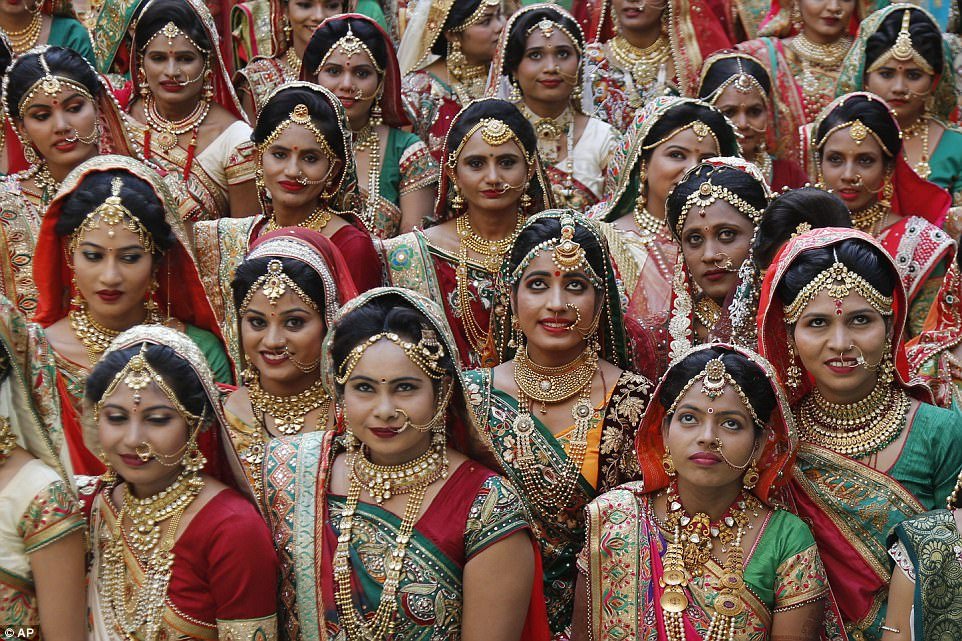 The organizers consider it an act of charity and therefore the cost of this grand ceremony is not disclosed.