For the longest time, we have been conscious of our farts. But now is the time to let yourself free and fart as loud as you can.
Surat in Gujarat is all set to host a farting contest, What The Fart, on 22nd September. It is believed to be the first of its kind in India.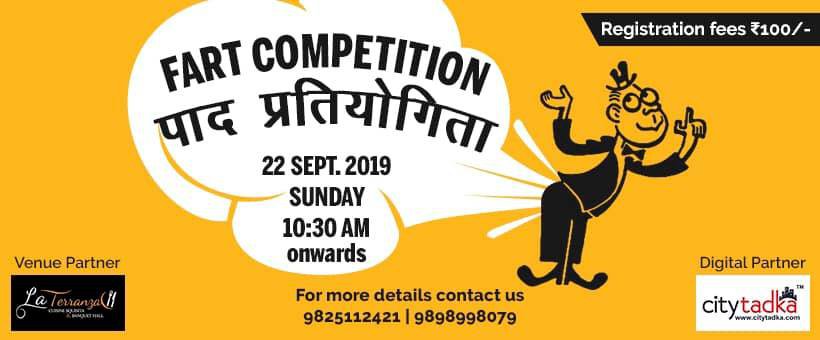 Brainchild of a 48-year old singer and actor Yatin Sangoi and his partner Mul Sanghvi, the contest aims to search for the next 'padshah'.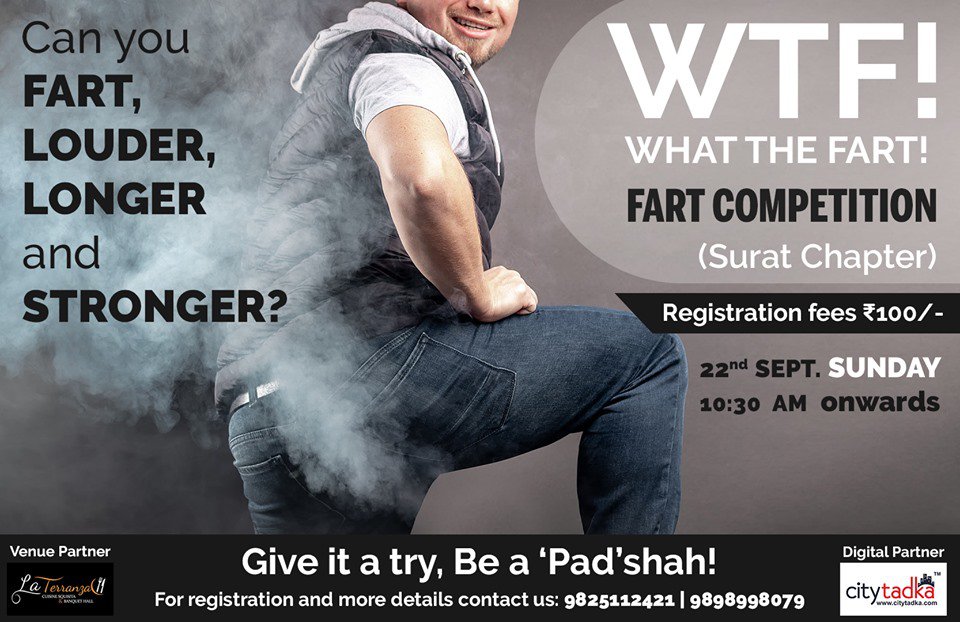 Talking to VICE, Yatin explained how he got this idea. He said:
"I farted in the middle of watching a movie with my family and one of them laughed, and said that if there was a contest, I would've won. That's when it hit me that while fart contests happen in countries like China, UK and US, and even have a world cup, we don't have anything like it in India."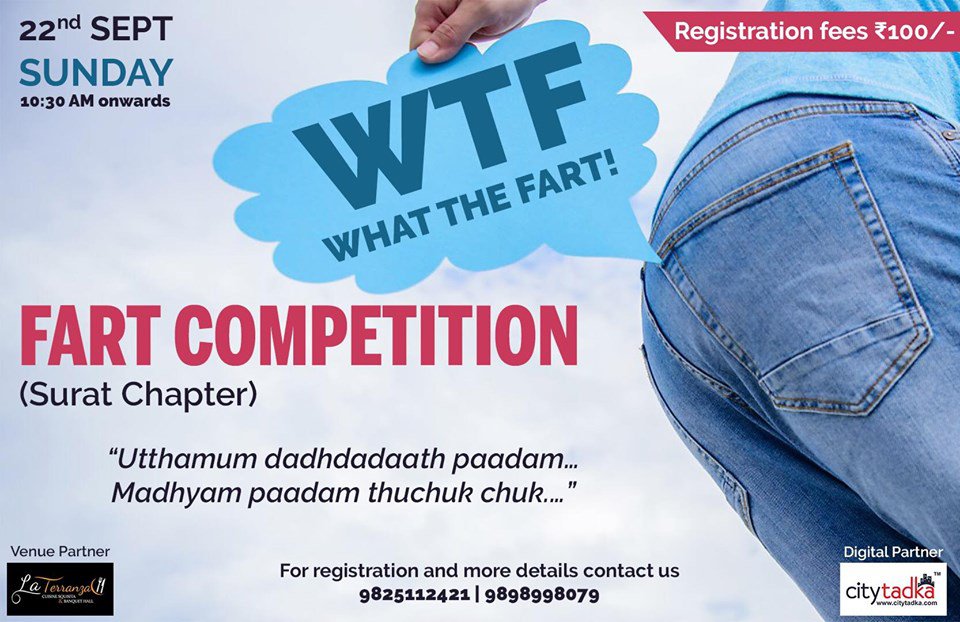 Participants who manage to release the most melodic fart will not only take home trophies but might also get rewarded anywhere from ₹5,000 to ₹15,000.
The fart fest will be held at a local club and includes a registration fee of ₹100.
You can find more details about the event here.