India's only double-olympic medallist Sushil Kumar will not have a chance to register a hattrick as the Delhi High Court ruled in favour of Narsingh Yadav in the long-running saga over who represents India in the 74 kg category in Wrestling at the Rio Olympics.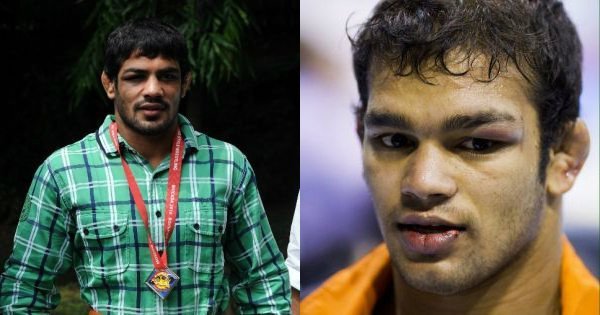 The decision on the long-running saga came on Monday after multiple hearings over the past few weeks, with Sushil having taken his case to the courts, demanding a trial between him and Narsingh, to send the best medal prospect from India.
Delhi High Court dismisses wrestler Sushil Kumar's plea seeking selection trial for 74 kg freestyle category at Rio Olympics.

— Press Trust of India (@PTI_News) June 6, 2016
The court said that it is too close to the Olympics to have a trial bout.
Though Sushil Kumar is a "legendary" wrestler WFI's contention that Narsingh Pancham Yadav is better in 74 kg category is not unreasonable:

— Press Trust of India (@PTI_News) June 6, 2016
Justice Manmohan says a trials so close to the Olympics can disturb an athlete mentally and also risk of an injury

— Mihir Vasavda (@mihirsv) June 6, 2016
The Background Story:
After his name did not figure in India's Rio preparatory camp, 32-year-old Sushil moved the Delhi High Court with a plea to direct the WFI to conduct a selection trial to decide who will represent India in the men's 74kg freestyle category at the Rio Games.
Narsingh had earned the quota berth to Olympics by winning bronze at the World Championships, during which Sushil was injured. But since the quota berth is for a country and not the athlete itself, the legendary wrestler argued for his case for the trial while Narsingh insisted that he is the better prepared among the two.
The former world champion had taken the matter to the doorsteps of the Prime Minister's Office as well. He, though, is yet to get a response. He had also appealed to the Sports Ministry, Indian Olympic Association and the WFI. The Sports Ministry did not want to intervene either.