External Affairs Minister Sushma in an extensive speech in Lok Sabha denied all the allegations levelled against her in the controversy surrounding ex-IPL Chairman Lalit Modi. Swaraj clarified that she is not taking advantage of opposition's absence to make this statement in her defence.
This has come days after protests and sloganeering by the opposition against External Affairs Minister.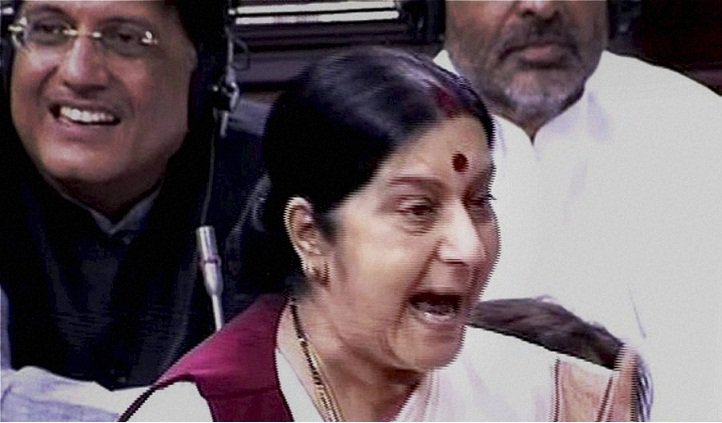 Swaraj refused to accept the demands for her resignation, adding that she has not committed any mistake.
"For 2 weeks, there's been a misinformation campaign against me. Almost 3 weeks are up and I don't see any chance of a debate," said Swaraj.
The Union Minister added that the stars are not in her favour right now. "It is unfortunate that my closest friends in Opposition are levelling charges against me. These are my bad days. I am sure, they will be over soon," she said.
Swaraj gave her statement amidst protests by Sonia Gandhi and other Congress party members in front of the Gandhi statue against Lok Sabha Speaker Sumitra Mahajan's decision to suspend 25 Congress MPs.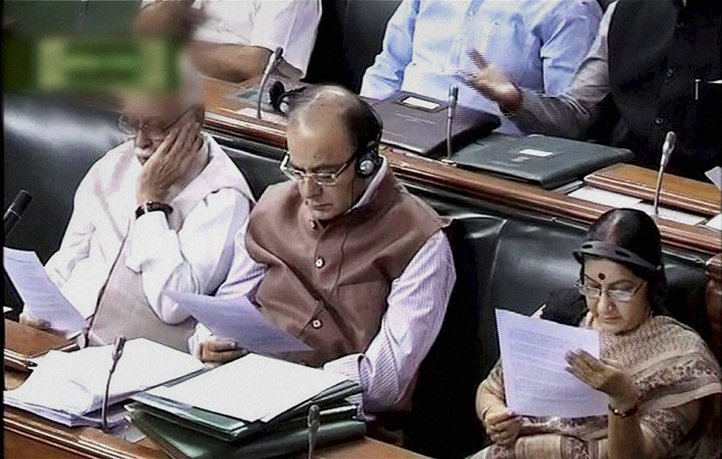 In 2010, Lalit Modi was allowed to travel from London to Portugal to accompany his wife for her medical treatment. Making her stand clear for offering assurance to the UK government on providing travel documents to Lalit Modi, Swaraj said,"Lalit Modi's wife faces no criminal case. Why should she be deprived of the support of her husband while being treated for cancer?"
Brushing away the charges against her Swaraj said, "I never requested [the] British to favour Lalit Modi for travel documents. Words in such form of communication are important. Had I requested the British in favour of Lalit Modi, I would have written that documents should be given."
Towards the end of her speech, Swaraj also challenged 'anyone to show a document, letter or email' with her recommendation of Lalit Modi's case to the British government.