The Foreign Minister spends a lot of time on Twitter. As is evident from all the wars being fought on the social media site. Be it in defence of her actions or threatening to reveal certain names . She loves making all her special announcements from her verified Twitter handle . But on Wednesday morning, Times of India noticed that her Twitter bio was missing her beloved 'Foreign Minister' tag.
Twitter was not one to be left behind. The conspiracy theorists were hard at work:
For all those worried that she might resign, we went and checked her Facebook public account. The ' Minister of External Affairs, Govt. of India' tag is still present on FB. No tampering there!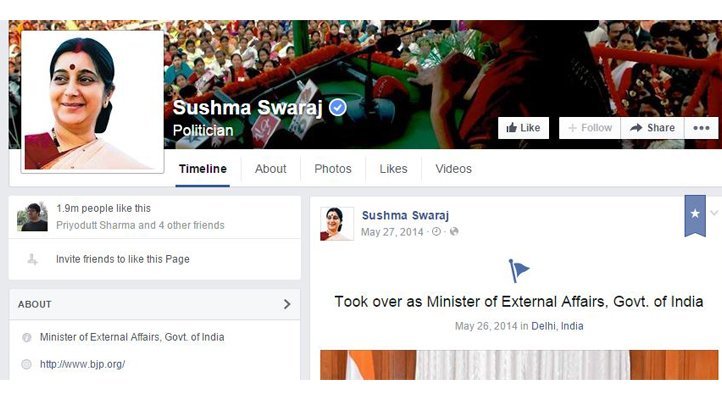 What does this mean? Why would the FM drop her tag? A sign of times to come? Or a silly error? Or maybe she plans to update her 'About Me' section with her love for cats. You never know. We are waiting, Swaraj.
Read more: