Last night, due to a major cardiac arrest, the Senior BJP leader and former Foreign Minister, Sushma Swaraj, passed away at 67. 
This stalwart leader went on to become a favourite of people with her commitment to work and kindness. She made her presence felt at the ground level with her penchant to help people and quickly respond to SOS messages on social media.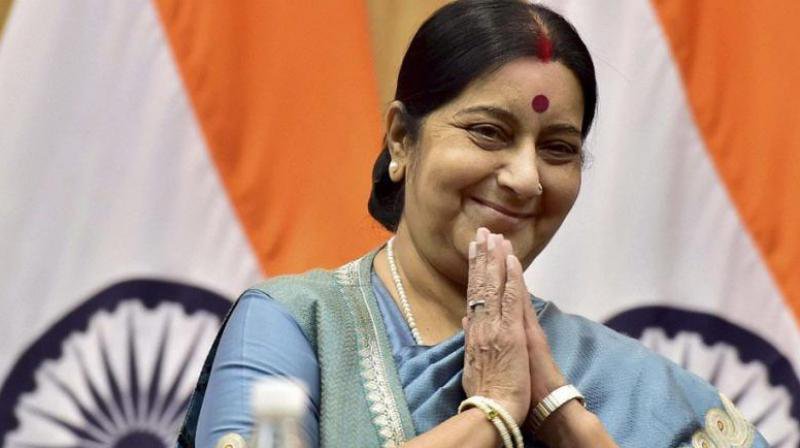 If we were to move the lens from her inspirational public presence to her personal life, the level of admiration will only soar higher. 
Married to Swaraj Kaushal, a peer and fellow advocate at the Supreme Court of India, Sushma's love story is equally moving.
Her husband, Swaraj Kaushal, was a Member of Parliament from 1998 to 2004 and also served as the Governor of Mizoram from 1990 to 1993. Sushma studied law at the Panjab University in Chandigarh. She entered politics in the 1970s when she joined Akhil Bharatiya Vidyarthi Parishad (ABVP), a student-branch of RSS.
While Kaushal believed in socialist ideology, Sushma had joined a right-wing organisation. Despite their different belief systems, when they met during law school, they fell for each other.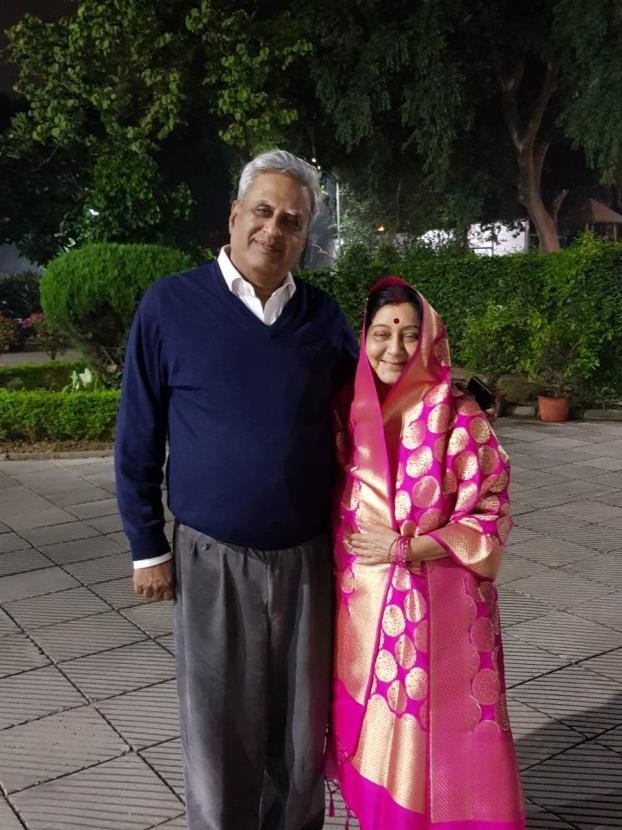 They even worked together as part of a team of lawyers, who contested the case of the socialist leader, George Fernandes, during the 19-month period of Emergency declared by Indira Gandhi. This particular time also became a catalyst in bringing these two together. 
Coming from an orthodox family in Haryana, getting married was also filled with multiple obstacles. Both of their families raised objections to their match. But it did not stop these two from marrying each other. They tied the knot during the times of Emergency, on July 13, 1975.
Days before her death on August 6, they celebrated 44 years of marriage. On July 13, her wedding anniversary, she posted an old picture from her wedding album wherein the young bride was posing with her husband.
Just like Sushma, Swaraj Kaushal also actively participates on Twitter. He is known for his witty rebuttals and coming out in support of his wife by taking on disagreeable trolls.
When she took to Twitter to announce about her break from politics for good, owing to her ill-health, her husband acknowledged her work and contribution on Twitter-
This marathon has been on since 1977 – that is 41 years. You have contested 11 direct elections. In fact, you contested all elections held since 1977, except twice when the party did not allow you to contest in 1991 and 2004. You have been four terms in Lok Sabha, three terms in Rajya Sabha and thrice elected to state Assembly. You are contesting elections since you were 25 – and fighting elections for 41 years is quite a marathon.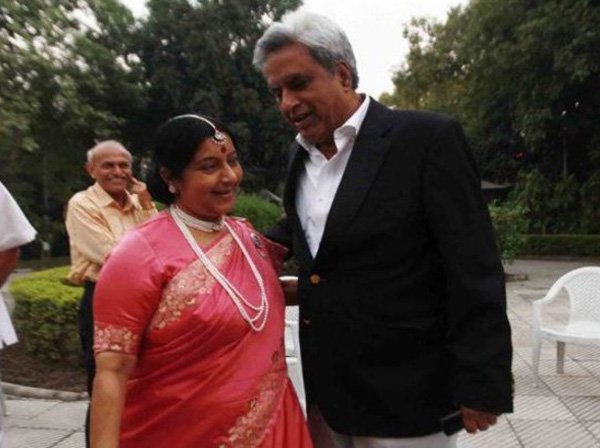 Kaushal has mocked netizens who came to Sushma for issues that were out of her control like non-working fridged or cars. But once when a troll asked Kaushal to 'beat Swaraj up and teach her not to appease Muslims', he took it to his heart and tweeted in all seriousness-
Your words have given us unbearable pain. Just to share with you, my mother died of cancer in 1993. Sushma was an MP and a former Education Minister. She lived in the hospital for a year. She refused to engage a medical attendant and attended on my dying mother personally. Such was her devotion to the family. As per my father's wish, she lit my father's pyre. We adore her. Please do not use such words for her. We are the first generation in law and politics. We pray for nothing more than her life. Please convey my profound regards to your wife.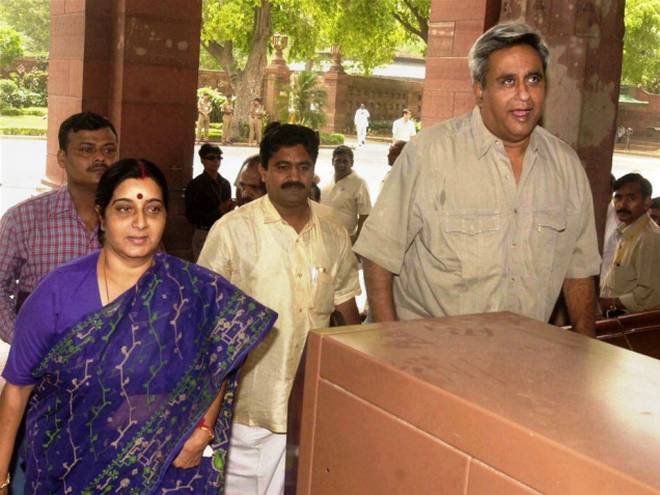 When a Twitter user asked Sushma why she doesn't follow Kaushal on Twitter and he follows her, he replied wittingly-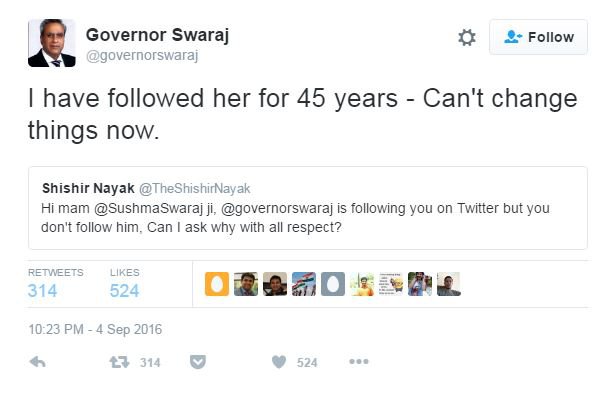 The couple was credited with the 'Most Distinguished Couple' by Limca Book of Records for their achievements and distinction at a young age.
Their relationship nurtured the two as individuals. They together touched the skies and collected many firsts in their pockets along the way. Where Sushma became the first woman External Affairs Minister, Kaushal also etched his name in history by becoming the youngest Governor at the age of 37.
Their daughter, Bansuri Swaraj, also went on to become a lawyer. She is a graduate from Oxford University and a Barrister at Law from Inner Temple.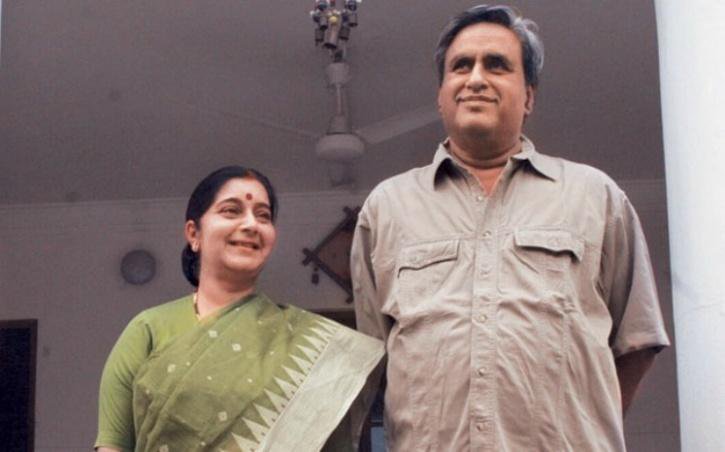 Theirs was a relationship of mutual support, of love, and admiration despite their different belief systems, and a desire to work for the people.
We truly lost a precious gem last night. But her work, her commitment, and her kindness will always be engraved in our consciousness.