Opposition parties on Sunday, June 14 demanded the resignation of External Affairs Minister Sushma Swaraj for 'helping' fugitive former IPL boss Lalit Modi secure travel documents in UK but the embattled leader found strong support from the government, BJP and RSS.
Congress led the charge against Swaraj and dragged Prime Minister Narendra Modi into the raging row, wondering if her help to the former IPL Commissioner had his "prior approval". It demanded an answer from Modi asking what would happen to his promise on black money when his government was helping a man accused of laundering money to the tune of Rs 700 crore.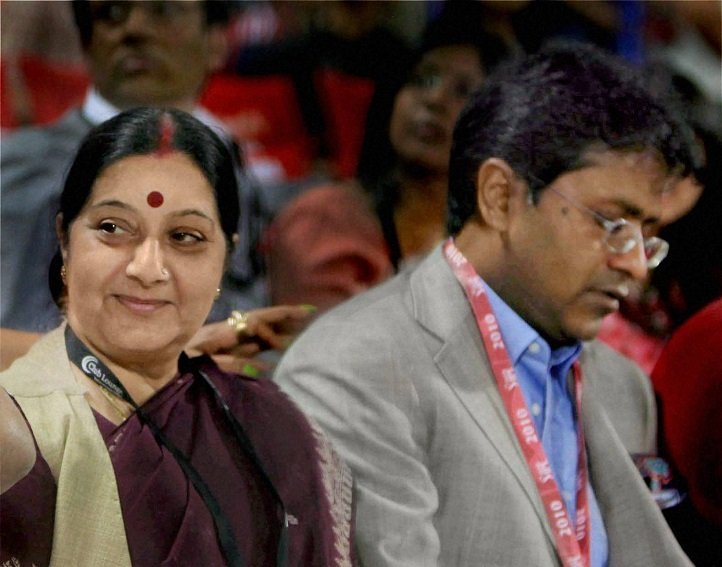 People are asking "is (PM Narendra) Modi helping (Lalit) Modi," Congress spokesman Randeep Singh Surjewala told a press conference where the main opposition party demanded Swaraj's resignation.
Rejecting Swaraj's defence that she helped Lalit Modi on "humanitarian ground", Surjewala alleged a quid-pro-quo, saying that he had helped her husband Swaraj Kaushal in securing admission for his nephew in a UK university in 2013 and he enjoyed proximity to BJP leaders, including its president Amit Shah.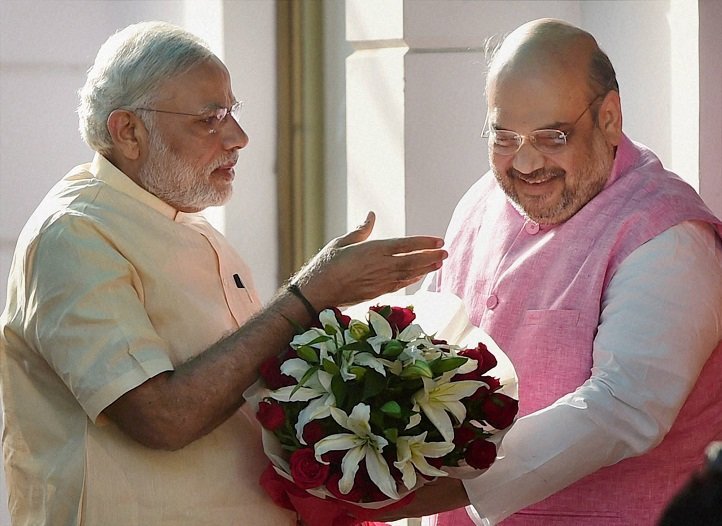 Latching onto the controversy, senior party functionaries Digvijay Singh, former Foreign Minister Salman Khurshid and its Leader in Lok Sabha Mallikarjun Kharge demanded that she quit and asked the Prime Minister to "come clean".
She, however, found surprise support from Samajwadi Party which said her help to Lalit Modi was "perfectly all right" as people in power have to accommodate requests of people in need.
A beleaguered Swaraj was strongly defended by the government and BJP as they defended her and rejected opposition demand for her resignation.
Home Minister Rajnath Singh met the Prime Minister and later said, "We want to make it clear that whatever she has done is right. We justify it and the government completely stands by her."
BJP chief Amit Shah also strongly defended Swaraj, saying she had acted in a "humanitarian" manner and "no big moral" issue was involved.
The party's ideological mentor RSS too rallied around her. Its senior functionary Indresh Kumar said she was full of "patriotism and nationalism and has never compromised on these two things."