Breaking her silence, External Affairs Minister Sushma Swaraj on Monday, August 3, said she had not made any request to the British government to issue travel documents to controversial former IPL chief Lalit Modi. She asserted that all allegations against her were 'baseless and unfounded'.
Swaraj managed to speak a few sentences in the Rajya Sabha amid slogan-shouting by Congress members seeking fixing of accountability in the Lalitgate and Vyapam scam but could not complete her statement, as Deputy Chairman P J Kurien adjourned the House till 1200 hours amidst the din.
Seizing on Kurien's statement that Prime Minister cannot respond unless a discussion, as demanded by Anand Sharma of Congress, under Rule 267 by suspending the business is initiated, leader of the House Arun Jaitley said Swaraj would make a statement to initiate the debate in the absence of unwillingness of the Congress leader to initiate it.
Swaraj said she had conveyed on day one through Jaitley that she was ready to respond to all charges being made against her.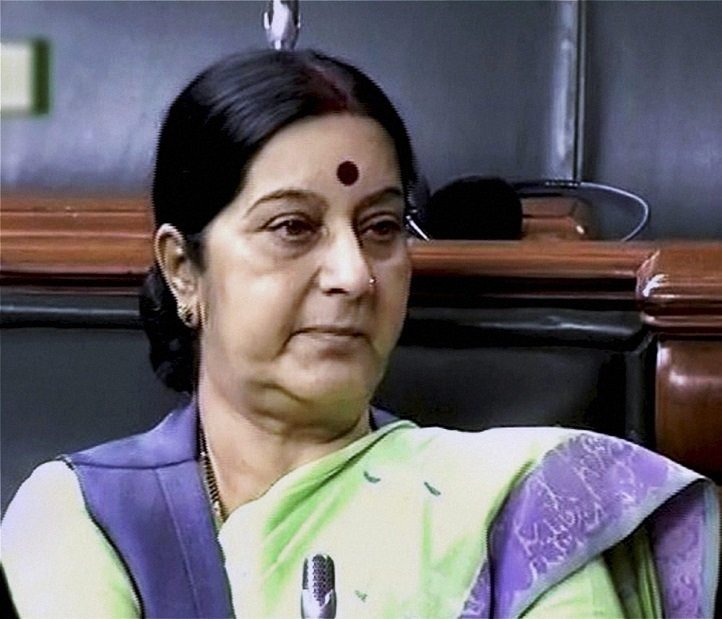 "The allegations of assisting Lalit Modi are baseless and unfounded. I did not make any request to the British government for issue of travel documents to Lalit Modi," said Swaraj.
However, Congress has objected to Sushma Swaraj's statement in the Rajya Sabha saying it was made without notice and urged Chairman Hamid Ansari not to take it on record claiming it was 'illegal'. In its complaint to the Chairman, Congress members have taken strong exception to Swaraj making the statement 'suo motu without any notice' and sought his intervention to ensure that the 'illegal' statement is not taken on record, sources said.
Congress member Madhusudan Mistry had raised the issue in the House during the Question Hour but could not be heard in the din. The Congress members have now taken up the issue with Ansari.