After his ATM PIN got locked and he couldn't withdraw any money, a helpless Russian man travelling in India was so vexed that he sat outside a temple seeking alms. 
24-year-old A. Evangelin from Russia went to an ATM near the Kumarakottam temple in Tamil Nadu after visiting a few temples in Kancheepuram where his ATM pin got locked. Being alone in a foreign land, he didn't know anyone to approach for help.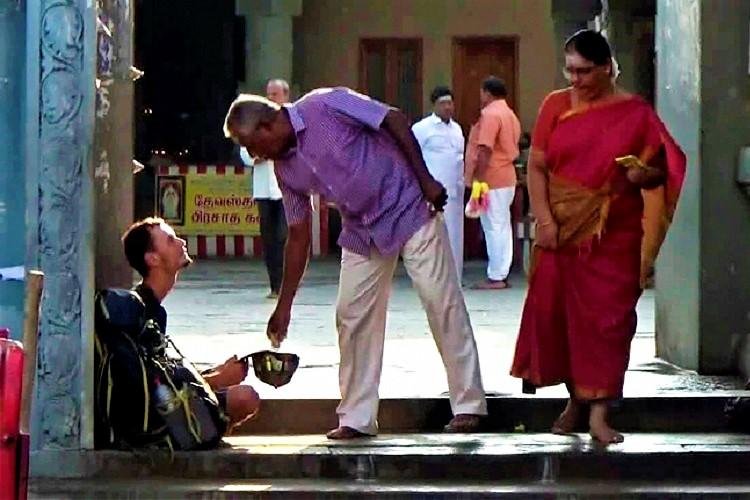 Since Evangelin didn't have any money, he sat outside the Sri Kumarakottam temple in Kancheepuram, begging for alms. When people noticed a foreigner sitting with his backpack and begging with a cap, they informed the police. 
The police took him to the police station and verified all his documents. When they learned of his situation, they gave him ₹500 to travel to Chennai and asked him to approach the Russian embassy there.
In the meanwhile, External Affairs Minister Sushma Swaraj also got to know about the same and assured Evangelin of every possible help.
They don't see Atithi Devo Bhava for no reason. We really do treat our guests like Gods.