Sushma Swaraj has been a huge hit on Twitter throughout 2016, so much so that now in December we expect her to amaze us with some other level of commitment towards her work and helping people.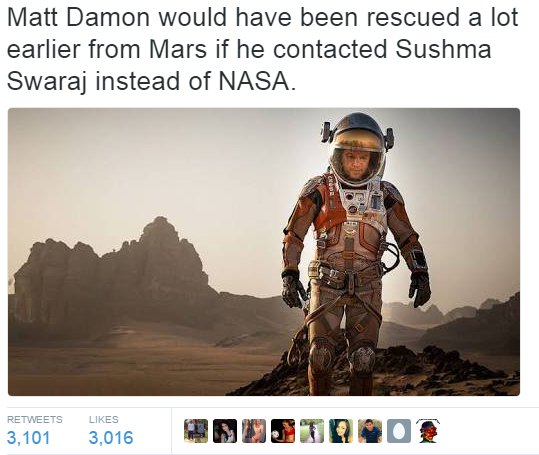 So, Sushma Ji was admitted in AIIMS to undergo an endocrinological test and everyone was wishing her a speedy recovery. However, the External Affairs Minister didn't stop working even from the hospital. This started when someone asked her for help on Twitter.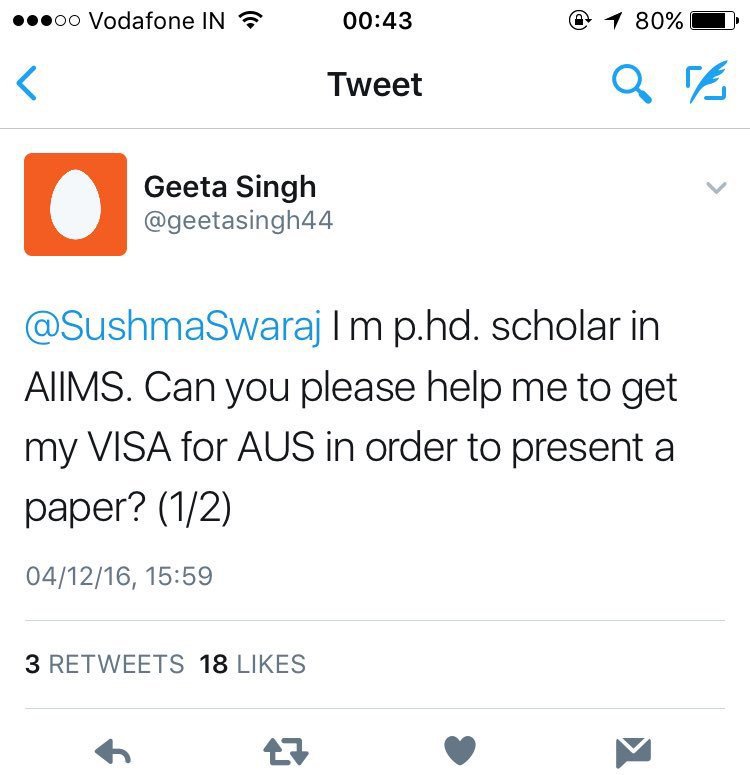 Sushma Swaraj was proactive in replying her even while she was admitted in hospital.

And just in a day, she made sure that Geeta got her visa.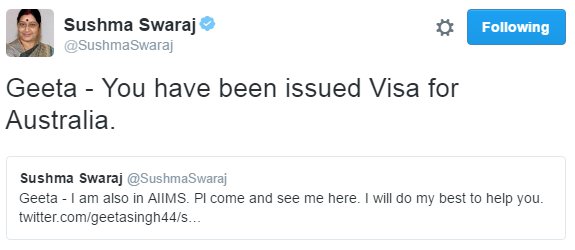 Dedication level: Max.
So, guys if you are having Monday blues, here's your motivation to work your ass off without complaining.