There was never anyone quite like her – Sushma Swaraj stood out in all of the departments she worked in, but it was her achievements in the Ministry of External Affairs that truly made waves. She brought a certain warmth and kindness to the ministry that made it innately accessible.
She used social media – especially Twitter – as a tool for diplomacy, and left behind a legacy as the 'Millennial Minister' for good reason.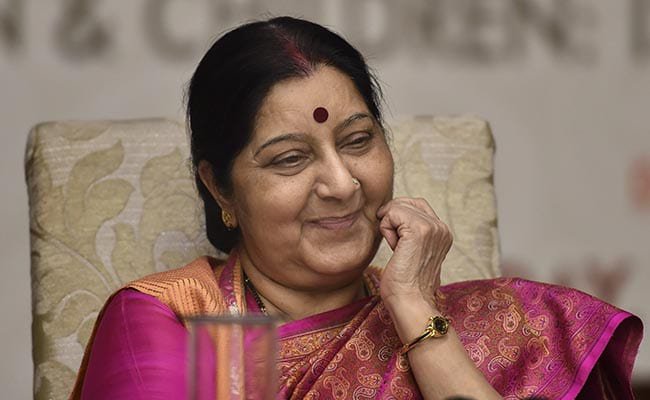 Take the case of Hamid Ansari – he had been detained by Pakistani intelligence agencies and had been sentenced to 3 years in jail for the possession of a fake Pakistani identity card. His jail term had ended on the 15th of December in 2018, but he was unable to leave as his legal documents weren't ready.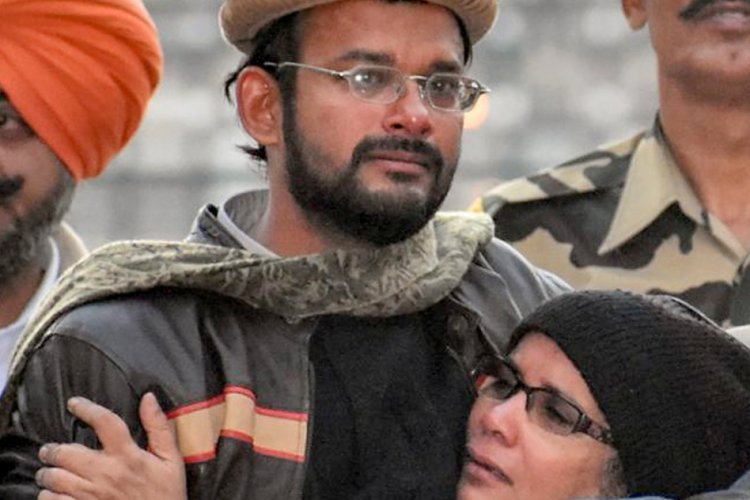 It was largely thanks to Sushma Swaraj's relentless efforts to secure his release that he was able to return to India after 6 years. He broke down on hearing the news of her death, telling News18,
She treated me like her son but it's not even a year. The loss is irreplaceable in any way and it is very heartbreaking. I don't have words to describe the pain that I'm going through right now.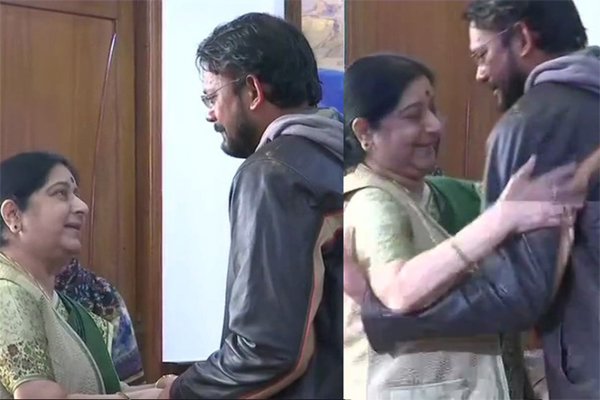 Then there was the time a Twitter user wanted to get a passport issued for his grandmother. He wrote,
Sushma Swaraj good morning ma'am. My dadisa is 85. I want to get her passport done so that she can go abroad first time in her life. Please help she has Aadhaar card and voter ID as only documents.
Sushma Swaraj responded with a tweet assuring him that his grandmother would get a passport.
Dadi Sa should apply for a Passport. She should get the Passport with these two documents. @prateek61296

— Sushma Swaraj (@SushmaSwaraj) May 18, 2019
Sushma Swaraj also helped enable the return of Geeta, a 27-year-old deaf and mute woman, who was rescued from Pakistan and brought back to India after being stranded there for 15 years. She was brought back in 2015, and paid a moving tribute to the minister in sign language.
In another case, an Indian man in Malaysia requested her help in sending his friend back home. His plea was full of grammatical errors, leading to heavy trolling by many people. However, Sushma quickly shut down the trolls and guaranteed help and assistance.
And through it all, she never lost her sense of humour and her affability. When one Twitter user tried to have a bit of fun by claiming he was stuck on Mars, her reply was equally funny.
In 2018, a 14-year-old girl named Isha from an underprivileged community was selected to represent India in a global conference in London. However, she was having passport issues. Sushma Swaraj promptly stepped in.
Analyst Neha Agarwal Parikh once tweeted Sushma Swaraj for help. Her senior citizen parents were stuck in Istanbul as her mother had misplaced her passport while returning home from their trip to Europe. 
@SushmaSwaraj Please help. We tried talking to Indian embassy in Turkey. Nothing has happened till now. Parents are senior citizens.

— Neha Parikh (@nepratik) May 30, 2015
Sushma sorted out emergency travel documents for the parents.
Indian Embassy in Turkey has given Emergency travel documents to your parents and they are flying back tonight.@nepratik

— Sushma Swaraj (@SushmaSwaraj) May 30, 2015
Jagannathan Selvaraj walked 1000 kms in 2 years to attend labour court in Dubai after he was denied permission to go back to India to attend his mother's funeral. He was desperate to return home, so Sushma Swaraj intervened, and in 2016, he flew back to India.
In 2017, she assured medical assistance to an Indian student admitted in a hospital in Georgia, USA.
I have got the report. As per medical advice, your brother cannot travel at this stage.Your mother is with him in Georgia. /1 https://t.co/QOwtXsgmz2

— Sushma Swaraj (@SushmaSwaraj) February 1, 2017
In 2018, she helped a woman find her brother who she had lost contact with after he had an accident in Kuwait. The woman wanted help shifting him back to India.
While many politicians her age would have balked at the idea of using platforms like Twitter, Sushma Swaraj will be remembered as a humane minister who changed with the times. Her legacy as a voice for the distressed will not be soon forgotten.