Nearly 38,000 complaints have been received by the three municipal corporations via the 'Swachch Delhi' mobile app since its launch 10 days ago, with the civic bodies claiming over 75 per cent of those grievances were redressed.
The 'Swachch Delhi Abhiyan', a sanitation-cum-cleanliness drive that sought to rid the city of garbage and construction material waste was launched on November 22 and concluded on Monday. The campaign had brought Centre, the AAP government and the BJP-led corporations on one platform.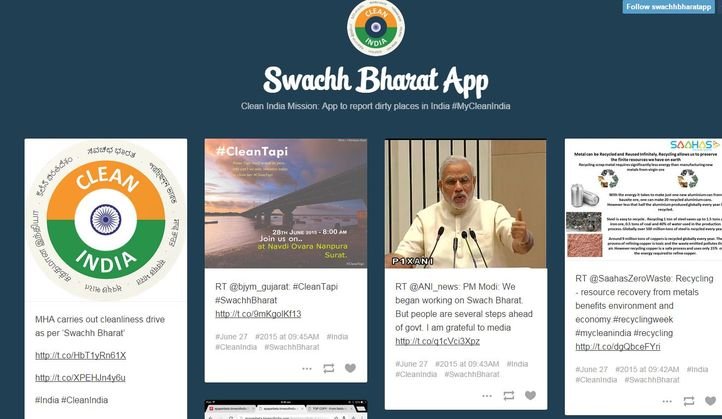 Source: Screenshot
Number of complaints
The three municipal bodies -- North, South and East Corporations -- in the city, received about 37,963 complaints related to garbage lying on roads, streets, residential colonies and other public places through the app, civic authorities said.
"Close to 14,485 complaints were received by us through the app and we have been able to act on more than 8,828 of them," Leader of House in South Delhi Municipal Corporation (SDMC) Ashish Sood, claimed.
Sood said the SDMC took the campaign in all "seriousness" but problems were encountered due to mixed complaints of garbage and debris although Delhi government's PWD had been entrusted to clean up construction waste lying on roads and open spaces.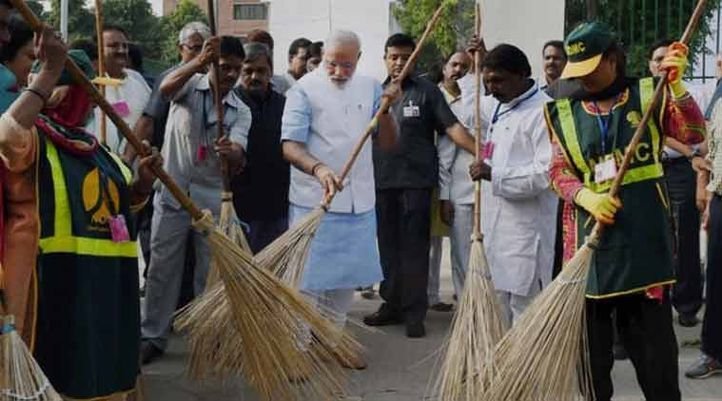 Source: PTI
EDMC received over 12,000 complaints and about 75-80 per cent of them were responded and the garbage was collected, its Standing Committee chairperson Lata Gupta said.
"We regularly monitored number of complaints and action taken through daily reports by area sanitary inspectors. In Shahdara (South) Zone, 385 complaints were received yesterday out of which 294 were acted on, and garbage was removed," she said.
The number of complaints was higher than the actual ones due to duplication of the same number and also due to complaints of construction waste being sent to the municipal corporations, she added.
NDMC received around 11,478 complaints and close to 80 per cent of them (8,992) were replied and action was taken, its Standing Committee Chairman Mohan Bhardwaj said.
"We faced some problems as it was decided that Delhi government will arrange for collection of debris ('malba') and garbage ('kuda') from industrial areas and vacant plots in unauthorised colonies but we also received such complaints although action was taken on them too."
Daily garbage collection which is normally 3,200 metric tonne has risen to over 35,00 metric tonne per day and 'malba' collection also increased by over 15 per cent, he added.
Feature image source: sanitation.indiawaterportal.org