As Prime Minister Narendra Modi-led NDA government completed three years in power at the Centre, a community social media platform has conducted a survey to assess the government's performance. Called as the 'Citizens' Assessment of 3 Years of Central Government', the survey has been done by Local Circles with an objective to get the feedback of the citizens. 
 The survey was carried out over a period of three weeks. Around 40,000 people from 200 Indian cities participated in it and more than 2,00,000 votes were received. The broad topics that were covered were price rise, communalism, terrorism, demonetisation. 
It was found that 61 % people were satisfied with the government's performance. Swachh Bharat Abhiyan, PM Modi's ambitious cleanliness campaign didn't find any takers as only 16 percent people felt it was effective. 
You can read the full survey here
Here are the key findings of the survey: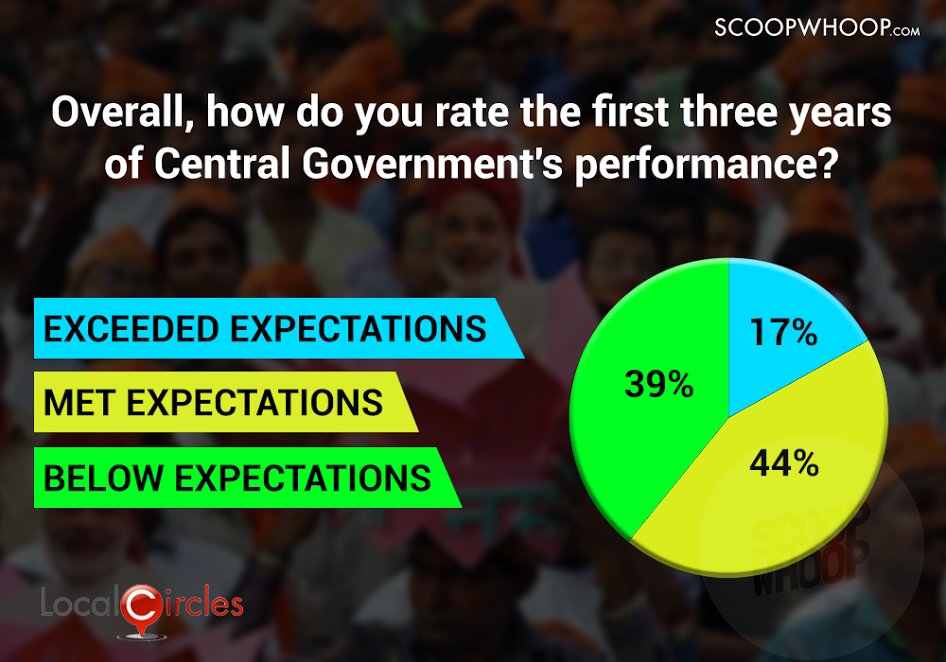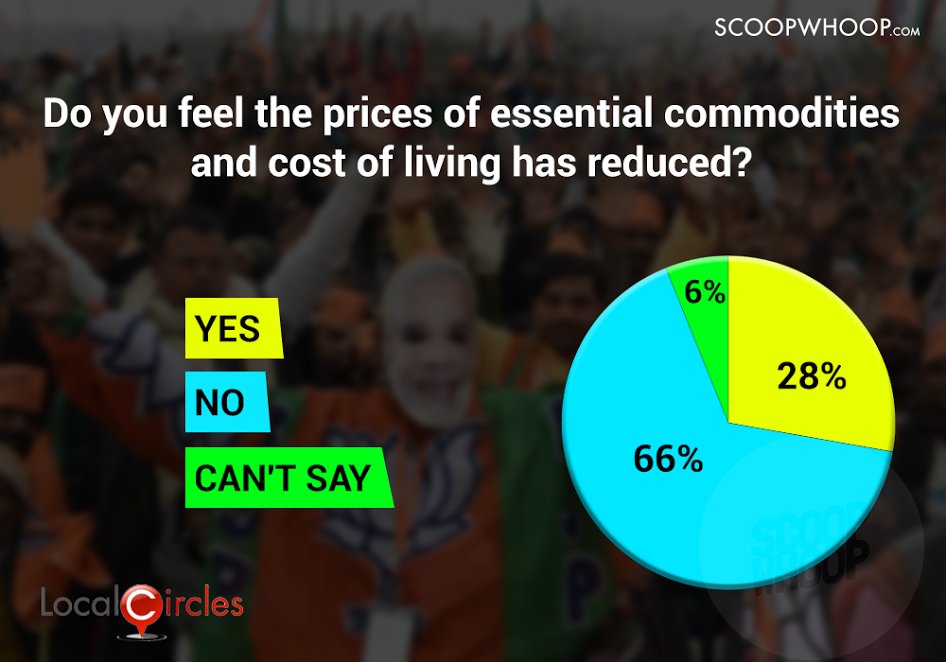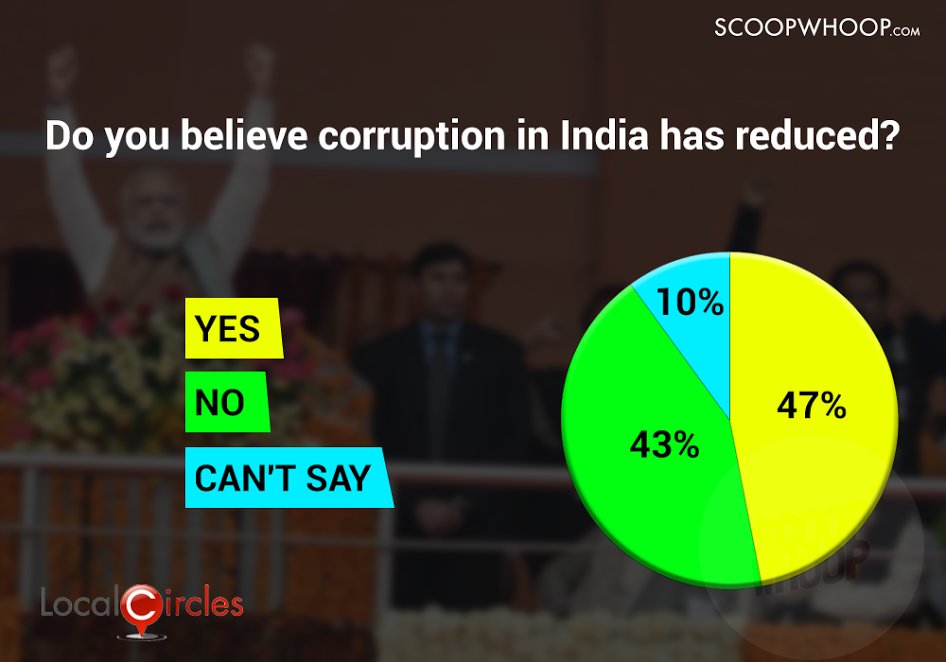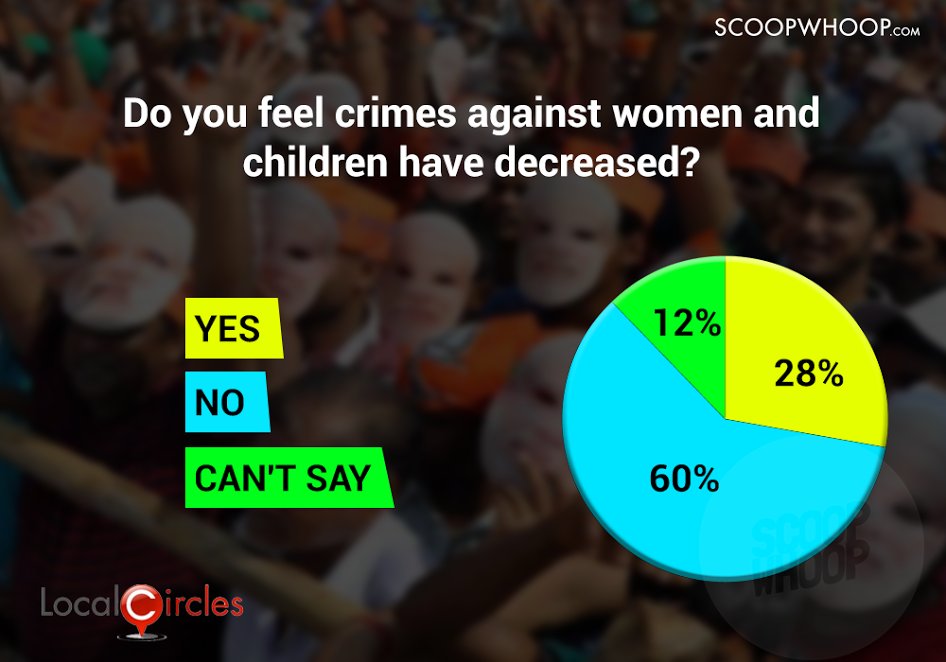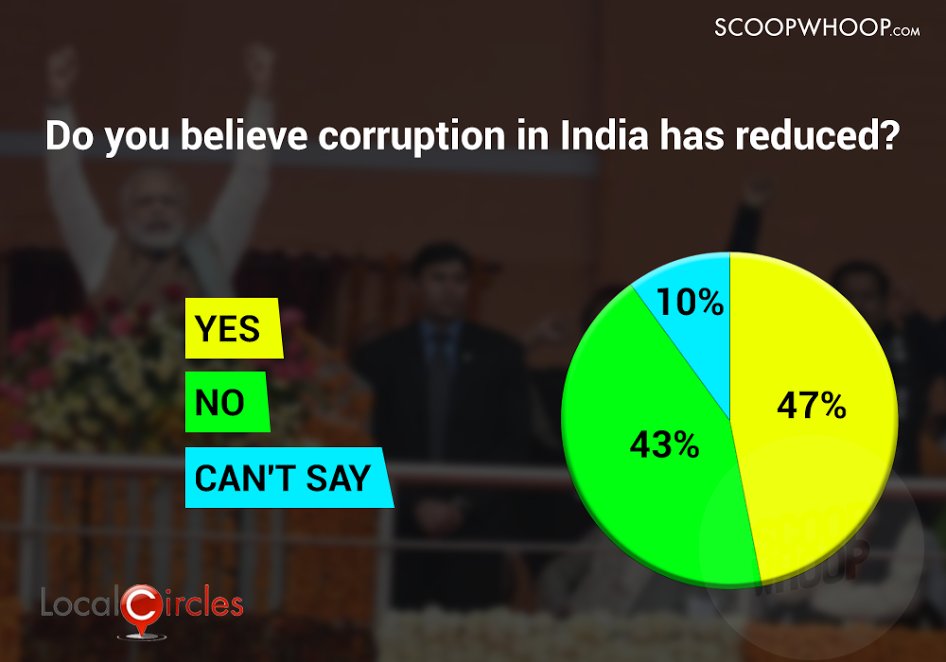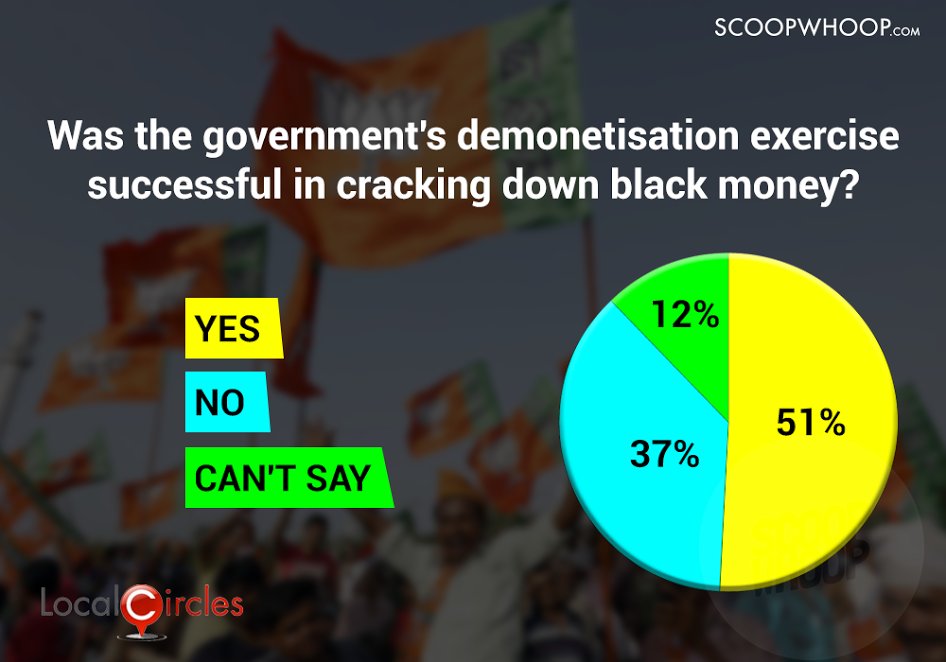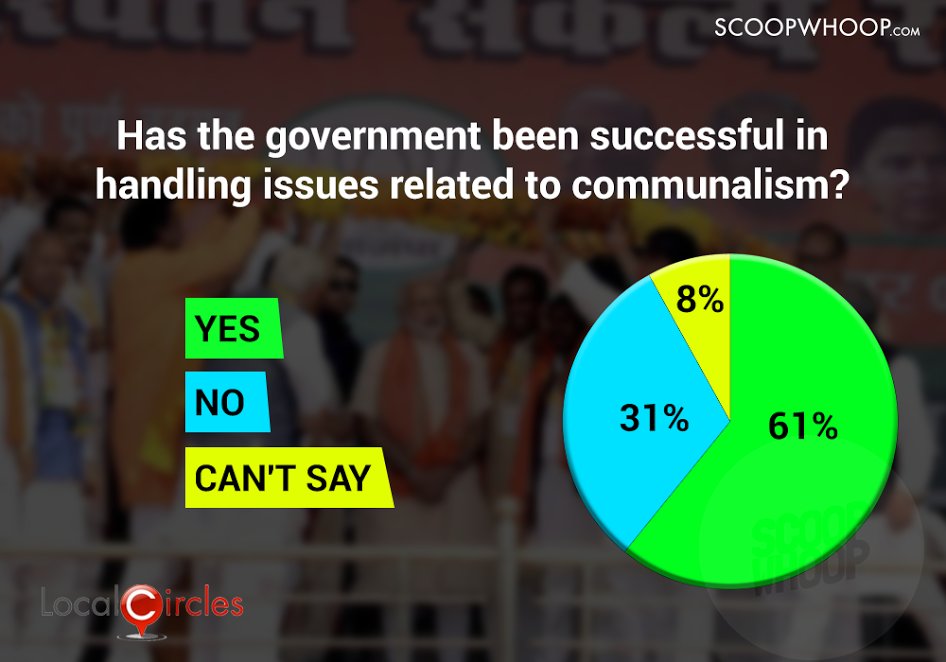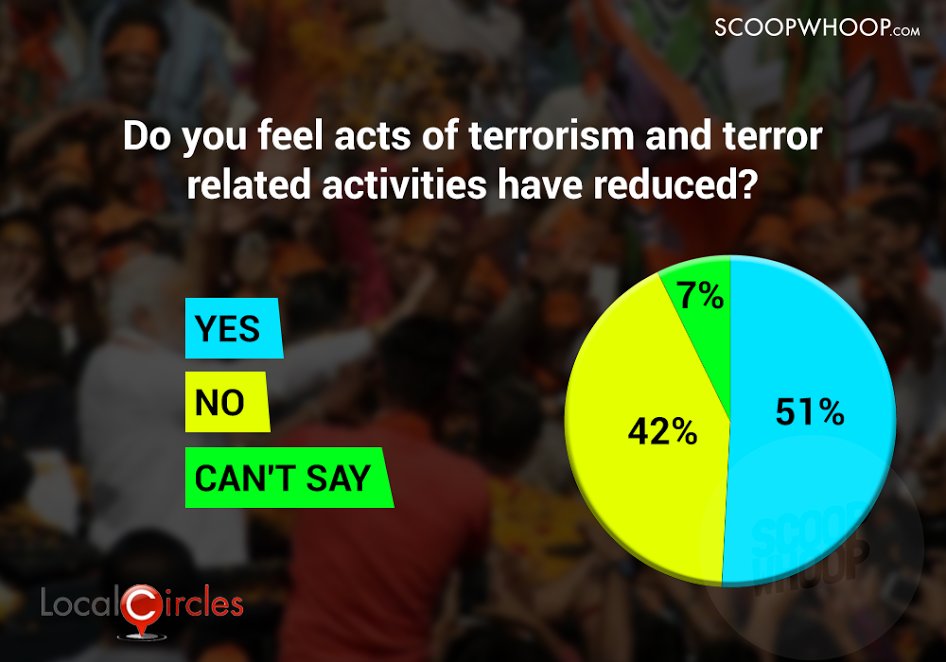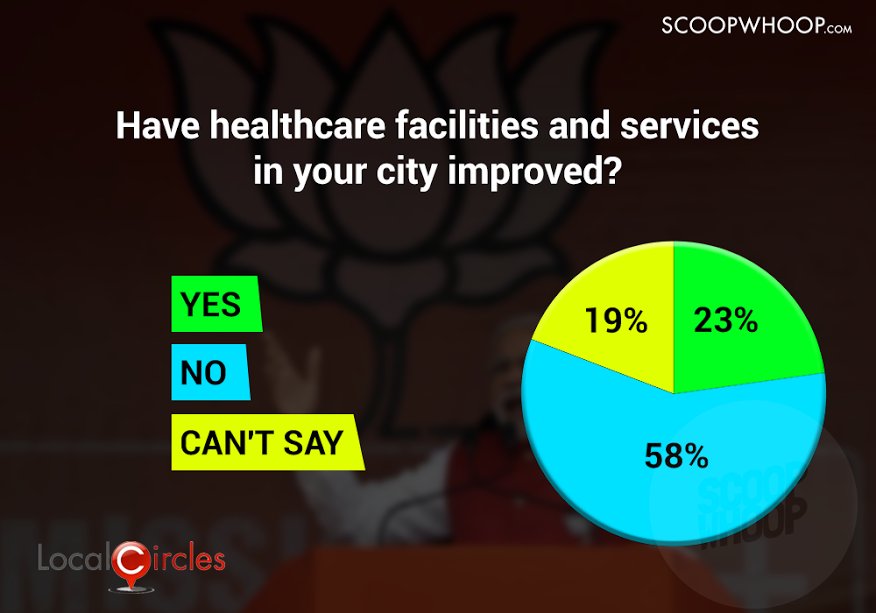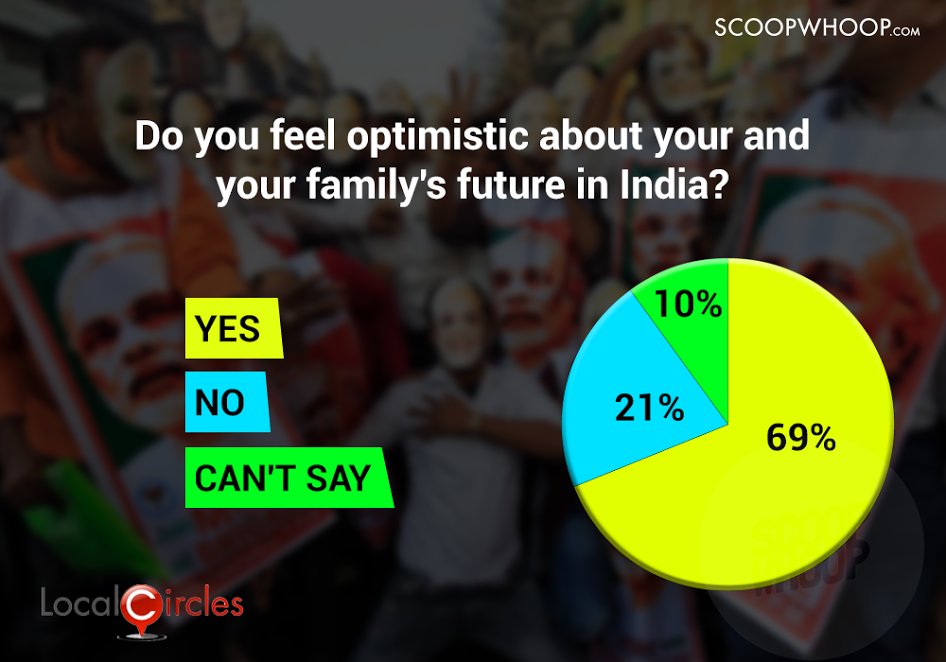 (Design credits: Shruti Mathur)