There is Subramanian Swamy and there is Subramaniam Swamy. Notice the difference? Just the 'n' in the end, the former being the original, of course.
Just as you weren't quick enough to catch the difference, nor was Facebook. In an attempt to remove the parody account ( facebook.com/sususwamy ), Mark Zuckerberg's team of social media geniuses removed the former cabinet minister and MP from the website.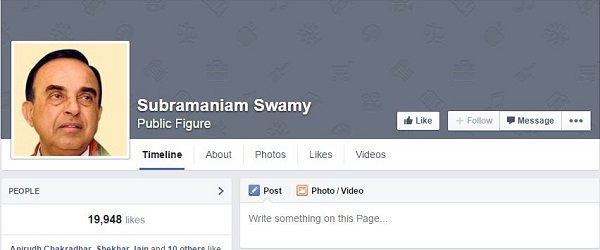 Swamy had taken to Twitter to voice his annoyance with the page before. He had asked for it to be taken down. Oops?
Desperate Congi&Aaptards; seeing the huge knock out response of PTs have resorted to parody accounts.Facebook must act or face legal notice

— Subramanian Swamy (@Swamy39) December 14, 2014
The parody account, of course, had a field day. Here are some posts made by the account after the mix-up today.
Swamyception.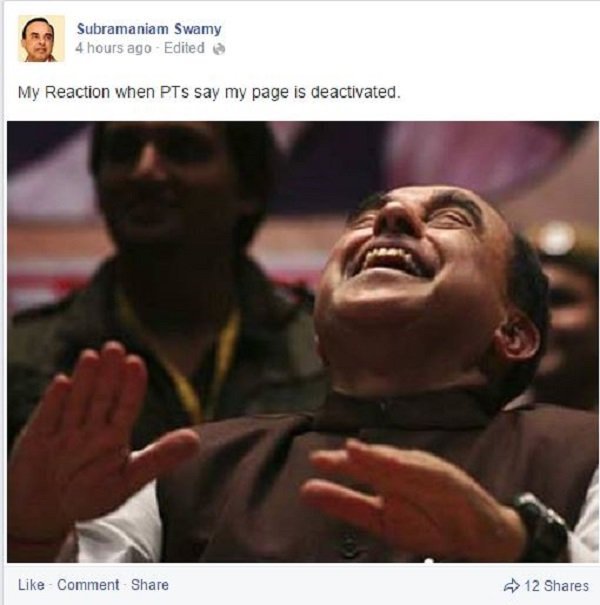 Wonder what Zucky was thinking?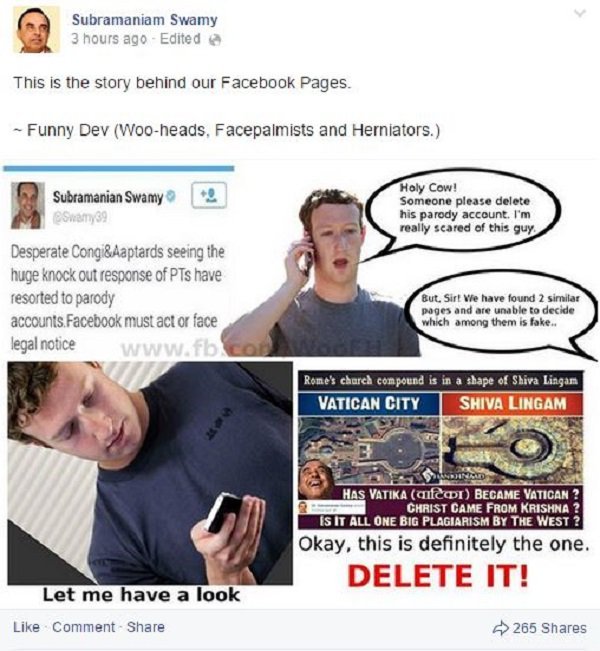 It's getting nasty in here.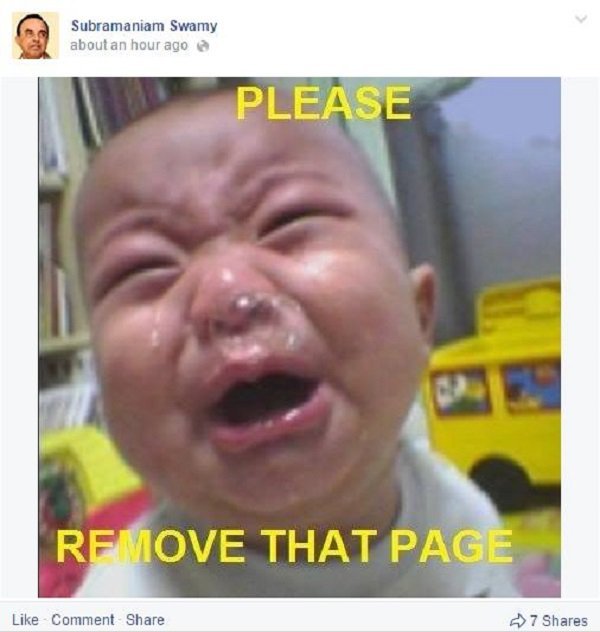 What do you think really happened? And why has Facebook not caught on?
In any case, this sure is quite the Comedy of Errors.