We've all heard and thoroughly enjoyed the age old fairytales. A simple commoner, beautiful yet middle class, lands the big prize and marries the prince. They have a beautiful wedding and live happily ever after.
We saw it happen right in front of our eyes, when British royal, Prince William married his college sweetheart Kate Middleton. And now we get a chance to see it again, Swedish Prince Carl Phillip married his long time girlfriend, and former reality star, Sofia Hellqvist.
Cheers erupted from the crowds outside the palace in Stockholm when Carl Phillip kissed his new bride, before riding on a horse and carriage procession through the heart of the capital. Thousands of well wishers lined the streets in an attempt to catch a glimpse of the newly weds.
The ceremony was as majestic as it was intimate. The prince blinked back tears as he saw his beautiful wife walk down the aisle towards her future. He welled up again as he struggled with the ring and the couple giggled in an almost private-looking moment in front of 550 guests.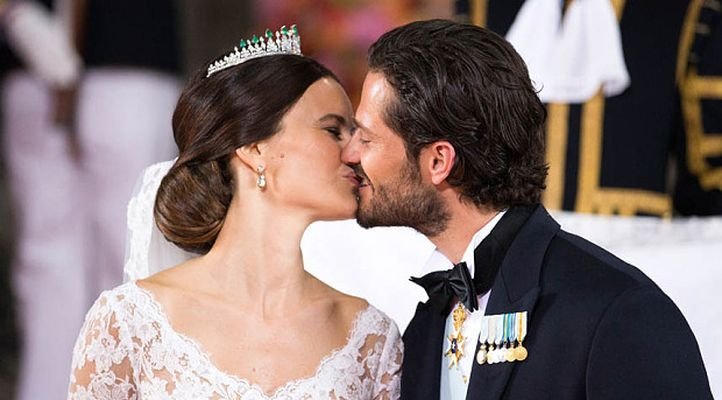 The other royals who attended the wedding were, Britain's Prince Edward, Belgium's Queen Mathilde and Princess Takamado of Japan.
The bride wore a three toned white crepe-silk and lace dress by Swedish designer da Sjostedt, ending with a several-metres-long train.
Chief court chaplain Lars-Goran Lonnermark, who officiated the service, gave the couple advice on coping with the pace of married life, drawing a parallel with the prince's passion for race car driving.
"Your home should be a different kind of pit-stop… where you're not always counting the minutes and seconds but can be together and unwind. Breathe out all the stress and breathe in your security with each other and love for one another," he said.
"You already won the big prize when you said yes", as quoted by Hindustan Times.
Her Royal Highness
When Swedish media revealed the prince's budding relationship with Hellqvist in 2010, news of her interesting past came to light.
In 2005 Hellqvist took part in a Swedish reality show, "Paradise Hotel", where young men and women live in a luxury resort and compete to be the last contestant standing, amidst intrigue, scheming and drama.
The year before that, at age 20, she had posed topless with a boa constrictor for the men's magazine Slitz, winning its Miss Slitz title.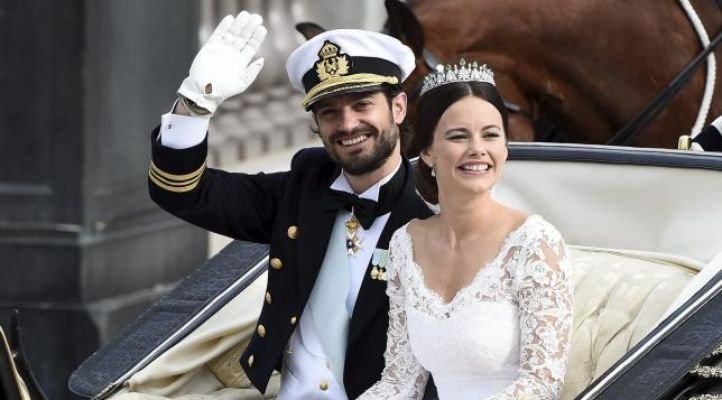 However, the new princess is not ashamed of her past and clearly states, she "regrets nothing". In an interview with Swedish Television, she said, " It's a shame there's still so much written about that".
" It was 10 years ago, I've gotten on with my life since then…I don't regret anything."
Raised in a middle-class family in the small central Swedish town of Alvdalen, Sofia left Sweden for New York in 2005 where she studied accounting and worked as a yoga teacher and waitress before returning to Sweden.
In 2010, she and a friend founded the "Project Playground" charity to help disadvantaged children in South Africa, after working as a volunteer in several African countries. She has now left her position at the charity to focus on her duties as princess.
Carl Philip is the second child of King Carl XVI Gustaf and Queen Silvia and holds the title of Duke of Varmland. He is third in line to the throne, behind his elder sister Crown Princess Victoria and her three-year-old daughter Princess Estelle.
The new couple wish to bring a sense of modernity and openness to the royal family. They are often seen about town, running errands or picking up pizza from the local restaurants.