The world's longest railway tunnel is set to open on June 1 – after almost 17 years of construction.
When Swiss engineer Carl Eduard Gruner came up with the idea to build the world's longest rail tunnel under the Alps in 1947, he predicted the visionary project could be finished by the start of the 21st century.
Gruner's sketch and technical paper called "Journey through the Gotthard Base Tunnel (GBT) in the year 2000″ planted the seeds for a venture that will be launched this week and aims to transform travel through the heart of Europe.
It took $12 billion to construct world's longest rail tunnel
Constructing the 57-kilometre (35-mile) rail tunnel took just over 12 billion Swiss francs ($12 billion, 11 billion euros) and some 2,400 workers, according to Swiss government statistics. More than 28 million tonnes of rock had to be excavated from the mountain near the Gotthard pass.
The bumpy road from Gruner's initial idea to the official start of construction in 1999 included bureaucratic delays and concern over the project's financial viability.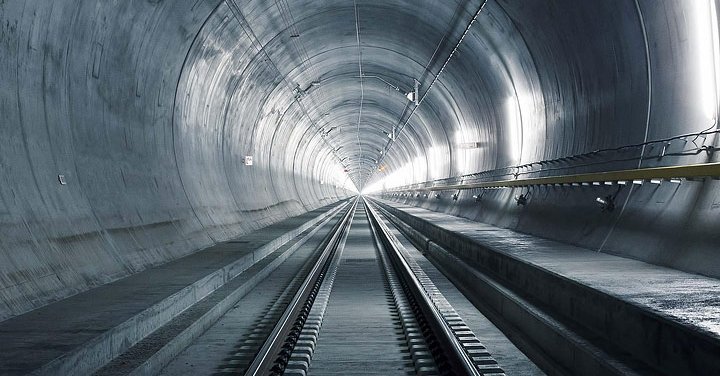 Momentum in favour of the GBT built again ahead of a 1992 referendum, which supported the project, but public outcry about the expense put work on hold. Eventually, a November 1998 referendum closed the deal, when 64 percent of Swiss voters approved the final plans along with funding schemes, including a new road tax.
Zurich to Milan
The tunnel runs from Erstfeld in the central Swiss canton of Uri, to Bodio in southern Ticino canton, and will shave the train journey from Zurich to Milan in northern Italy down to two hours and 40 minutes, roughly an hour less than it currently takes.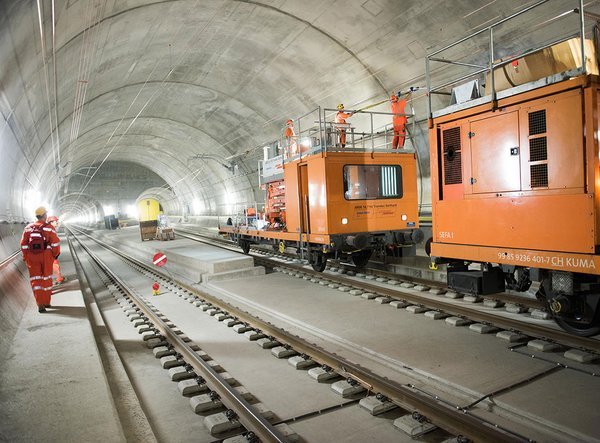 The new route also aims to make rail freight more efficient, including by supporting heavier cargo, which should reduce the number of diesel-guzzling lorries on the roads, in turn improving traffic and curbing pollution.
The number of daily rail passengers is also expected to increase from the current rate of 9,000 people to 15,000 by 2020, according to the Swiss federal railway service.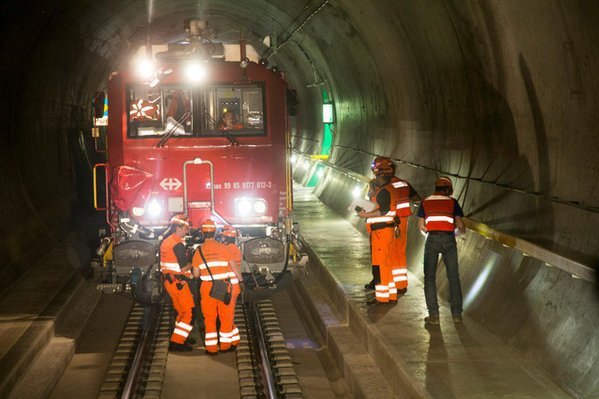 German Chancellor Angela Merkel, French President Francois Hollande and Italian Prime Minister Matteo Renzi, along with Swiss officials, are due to attend Wednesday's grand opening, which will feature a ceremonial run. Full service starts in December.