Taiwan authorities are confiscating pebbles collected as mementos by tourists and returning the rocks to the island's picturesque beaches as they step up moves to preserve the scenic east coast.
In the latest geological repatriation, a cache of stones taken from outbound visitors by airport immigration were last week sent back to Taitung county, where rugged seascapes attract tourists, particularly from mainland China.
The haul of pebbles, collected over two months at Taipei's main airport, weighed a total of 100 kilogrammes (220 pounds), according to the East Coast National Scenic Area Administration.
Fears that tourists taking stones will erode the island's beaches have prompted authorities to put up signs at the most popular sites and at airports in recent years.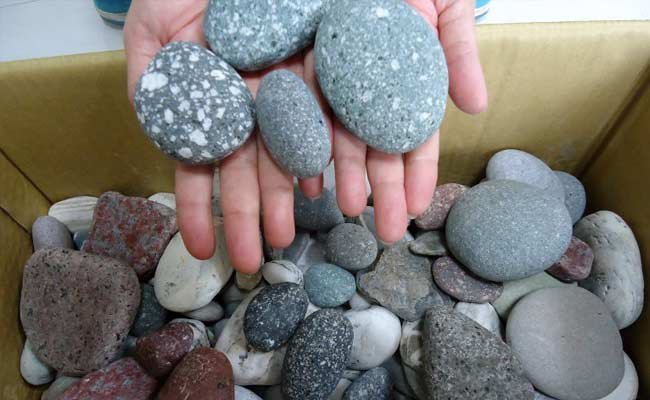 Tourists want to keep the patterned volcanic rocks as souvenirs, the administration said. "Taking one or two doesn't seem like a lot, but our scenery will slowly disappear the more it happens," Lin Wei-ling, deputy director of the administration, told AFP.
Taiwan's tourism bureau has introduced a fine as high as Tw$500,000 ($15,430) for those caught, but Lin says no one has yet been slapped with penalties. "We mostly rely on persuasion. After all, the fine seems disproportionally harsh for just taking a few stones," she said.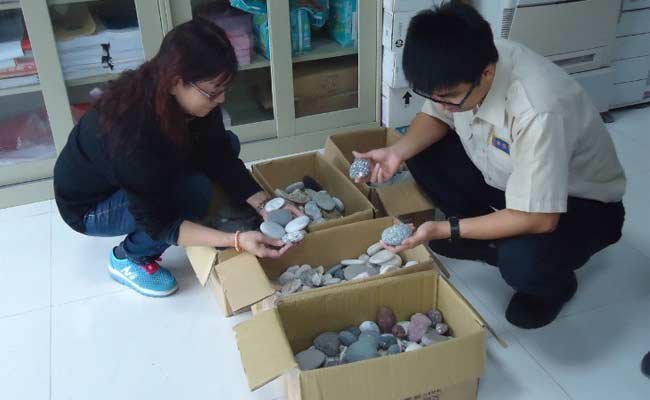 She added that educating the public has been effective as some visitors have sent back rocks they have taken after realising it is illegal when they return home. The stones returned were from Taitung's Sanxiantai — a group of offshore islands and coral reefs — and Baxian Cave, where natural sea caves are carved into cliff faces.
Aside from being interesting rock formations, the two areas are also well-known as settings for Chinese Taoist legends about "Baxian" — or the Eight Immortals.
Myths tell the tale of how three of the saints landed on Sanxiantai, and the immortals were said to have resided in Baxian Cave.