It's a great day for love and humanity as Taiwan officially legalises same-sex marriage. 
We took a big step towards true equality, and made Taiwan a better country. 
-Tsai Ing-Wen
Said President of Taiwan, Tsa Ing-Wen.
Thousands of rainbow crusaders celebrated this win outside the Taiwanese parliament waving rainbow flags and crying tears of joy. They waited for the verdict with bated breath and can't be happier with this amazing outcome.
The law has been passed on Friday (today) and it will come into effect on May 24. 
This is not only historical for the LGBTQ community but also for the entire continent. Legalising gay marriage makes Taiwan the first country in Asia to pass this law.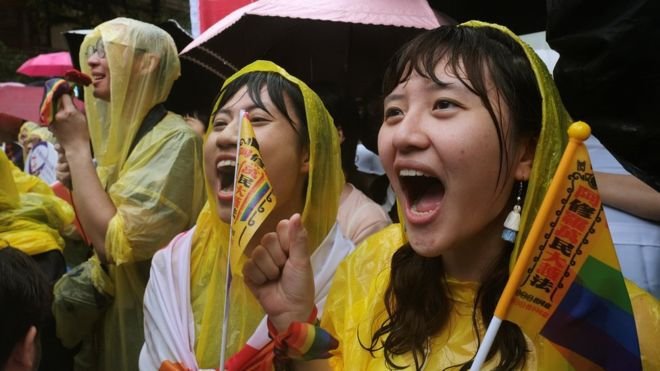 The law was proposed in Taiwan in 2017, after which the parliament was given a deadline of two years. And of course, two years later, Taiwan has prevailed and taken an exemplary progressive stand.
It is also notable that Taiwan passed this law on International Day Against Homophobia, Transphobia, and Biphobia.
Love is love and love wins!
Let this be a positive first step for many to follow.