"MS Dhoni and Zaheer Khan will walk out for the toss on Tuesday, for a rather irrelevant IPL encounter as struggling Delhi Daredevils try to restore some pride after a disappointing campaign while Dhoni's team, as has been the case in all 8 editions so far, have already sealed their playoff berth."
**********
When the IPL began this year, you could have bet your hard-earned money on this statement being true. (Except, don't bet. It's illegal in India. Just saying.) Oh, how the tables have changed.
As we come to the business end of the tournament, Delhi are the team fighting for the playoff spot. Dhoni's Rising Pune Supergiants are not going to rise any further on the table, by the looks of it.
Yes, ladies and gentlemen, Mahendra Singh Dhoni's side are rock-bottom in the IPL.
As is the tendency these days, any sign of failure from Dhoni, results in, at best, murmurs or at worst, loud catcalls, signalling the end of his captaincy era. Especially with a ready-made option in Virat Kohli waiting in the wings.
Is it really time up for Dhoni, though?
On the face of it, there is a lot going against the Indian limited overs captain. He has taken a team that looked like pre-tournament favourites to the bottom of the table, with 9 defeats out of 12 matches!
He started the tournament saying, "I would be lying if I say I have moved on. That is the special part of being a human being. There is got to be an emotional connect after eight years (with CSK)."
The statement made a lot of people go 'awww' at that time but it looks like the hangover was worse than it looked. He has, watching from afar, looked a bit disinterested this season for the most part.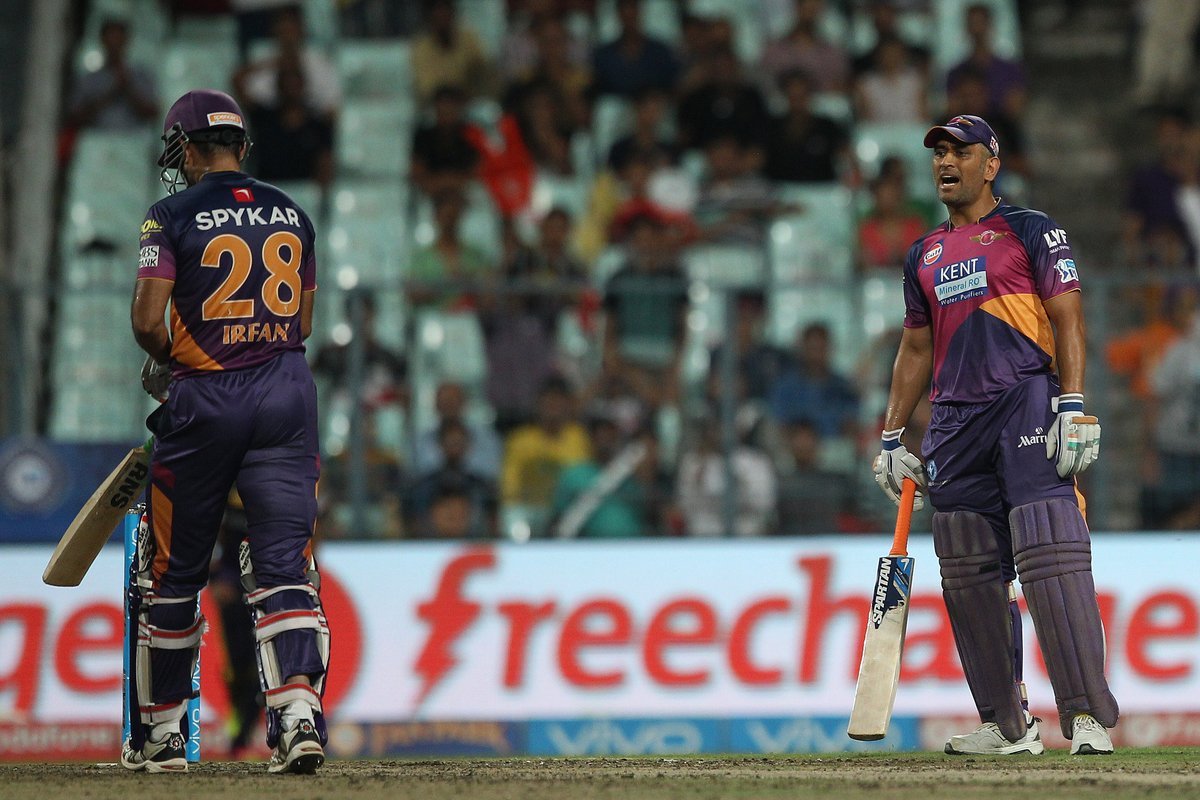 The usual banter / deadpan humour has been somwhat missing from his demeanour. His reluctance to give Ashwin the full quota of overs has often raised eyebrows. His batting, while not been bad, has not come to the side's rescue when they needed it. And add Gautam Gambhir's trolling to all this — a Test match field to arguably the most-feared hitters in our generation? 
But does that mean it's time to show him the door?
This Pune team is, after all, a temporary franchise, assembled in a short span of time. Despite some familiar faces in his side, Dhoni had to bring together a group of cricketers together and hope they clicked quickly. For someone who thrives on having a known core, settled combinations, this was always going to be a tough ask.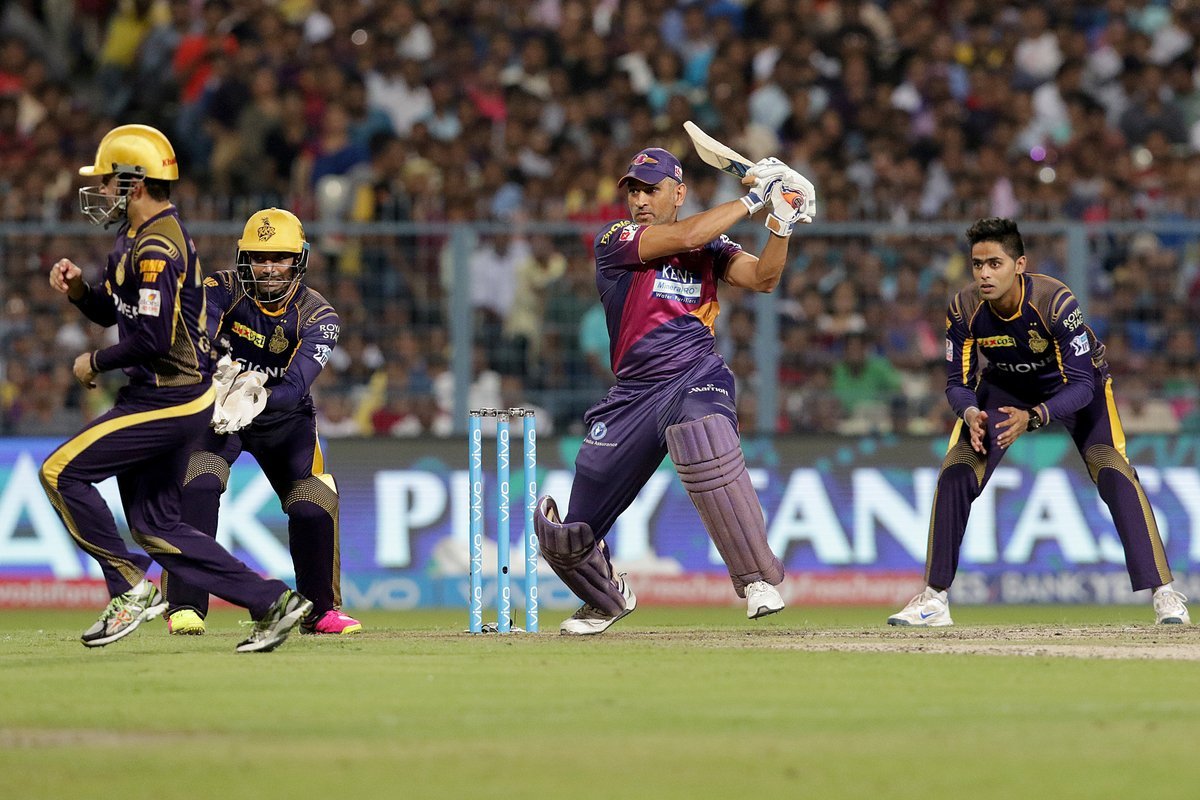 The task that was made all the more tough by injuries to all his top foreign players — Kevin Pietersen, Faf du Plessis, Steve Smith, Mitchell Marsh. The venue change from Pune to Vishakapatnam couldn't have helped either, knowing the team can't really bank on home wins. 
His batting — if you ignore the 8 off 22 against KKR — has not been bad either, with shades of old Dhoni, accelerating at will, turning up more than once. His cameos at the end against Gujarat Lions, Delhi Daredevils to name a few, have showed that his flair for the finish is not a thing of the past.
And his wicket-keeping. By goodness, his wicket-keeping! Barring maybe Naman Ojha, he has been comfortably the best Indian 'keeper this IPL. An already impressive repertoire of wicket-keeping skills that no one possesses these days, grew in reputation with the new leg-stretch to prevent batsmen cutting the ball late. Take a look, be amazed!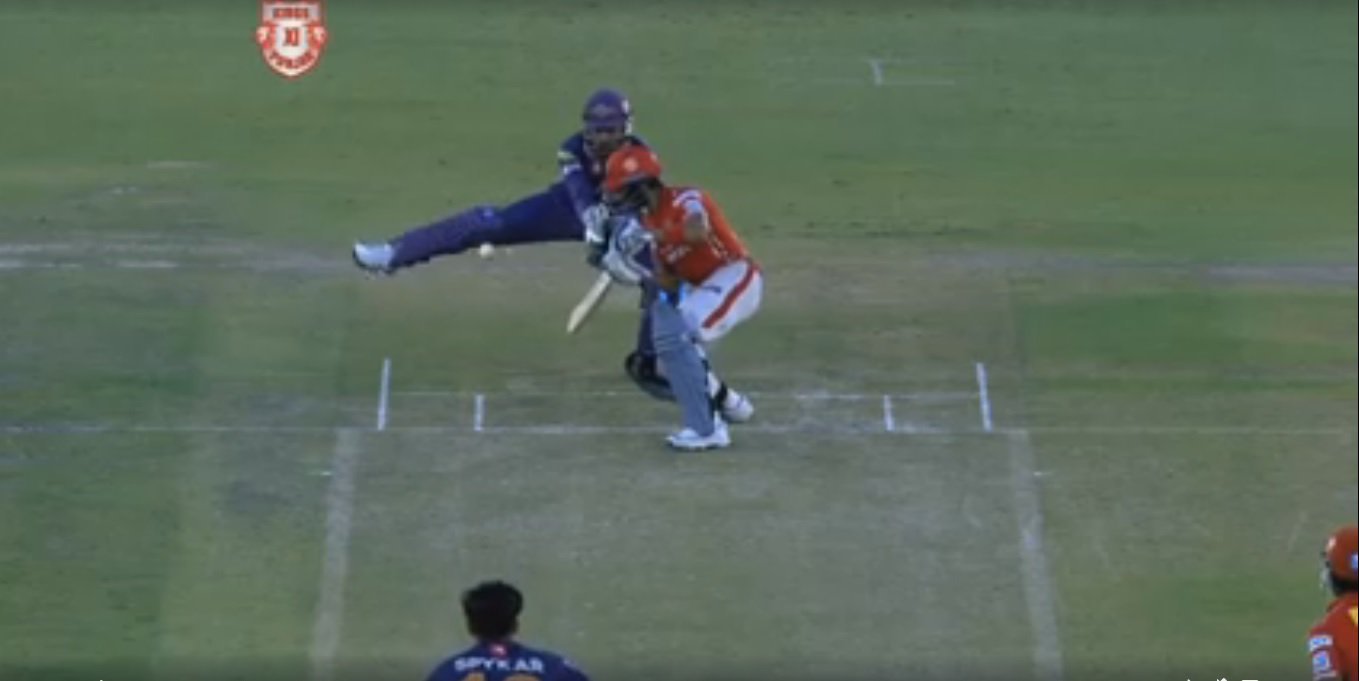 All this is not to say he could not have done better than manage three wins in 12, it is just to say there are more than enough mitigating factors to chalk this off as a disappointing IPL campaign.
Stephen Fleming, the man who has spent a lot of time with Dhoni, put it this way:
"Public take a lot of interest in fortunes of the teams so they can over analyse team's performances, individual contribution. But it was a big challenge to bring another group together. You have to get to know people very quickly and not only that you have to get your combination right.  "
The heir-apparent Virat Kohli, though setting the world on fire with his batting, is still struggling to get his team to playoffs. Despite possessing a batting lineup that were once a stuff of dreams. If excuses can be made for Kohli, saying he doesn't have the best bowling lineup to work with, there are excuses aplenty for MSD as well.
He is still India's best wicket-keeper, by far. He is still a valuable batsmen lower down the order. And as he showed during the lead-up to the World T20 and in the World T20 as well, he is still captain fantastic.