Kashmir, the land locked state divided between India and Pakistan has been witnessing a brutal conflict for over three decades. The region is now heading towards one of its worst phases. Unlike in the past when politicians used to be the targets, now aam janta are being threatened by unknown groups.
After repeated attacks on mobile communication towers by an unknown outfit, Lashkar-e-Islam, another militant outfit has emerged that wants cable operators, petrol pump owners, druggists and others to shut their businesses in seven days or face consequences.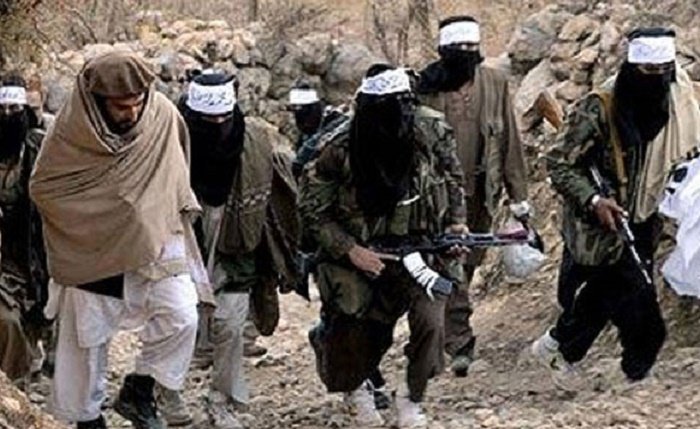 Handwritten posters under the name Tehreek-e-Taliban Jammu Kashmir, appeared in parts of Kashmir that warned people related to different kind of businesses of dire consequences. These people have been given seven days of ultimatum by this new group.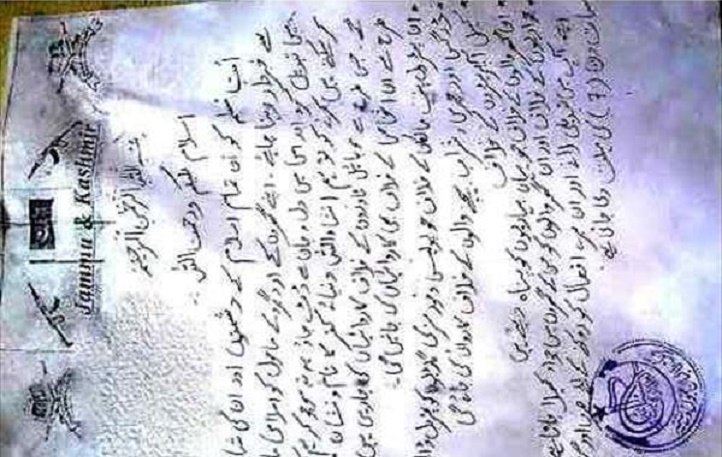 The petrol pump owners have been warned to stop fuelling vehicles of forces, cable operators to shut operations, those locals who provide shelter to non-state subjects especially Bihari labourers, people who consume alcohol, charas (form of cannabis) smokers and other gamblers to immediately stop such practices or get ready for the consequences, as per the post.
Here is what the post in Urdu reads:
Bismillah-e-Rehmani Rahim Asalam-u-Alikum Wa rehmatullah
Ummat-e-Muslima ko un tamaam Islam ke dushmanoo aur unki saazishun se khabardar rehna chahiye. Apne gharun ke ird girdh ke mahol ko Islami mahol mai tabdeel karo aur issmai dil-o-jaan se dat jao. Yeh na soncho ki hum kya kar sakte hain. Karne ko to hum duniya-e-kufr ka naam-o-nishaan mita denge.
Jis tarah se mobile towers ke khilaaf karwai ki jaa rahi hai ussi tarah un ashkhaas ke khilaaf bhi kaarwaai ki jayegi. 1. Un petrol pump malikaan ke khilaaf jo police aur forces ki gaadiyun mai petrol daalte hain.
2. Drugs aur charas aur sharaab peene walun ke khilaaf kaarwaai ki jaayegi.
3. Cable operators ke khilaaf.
4. Un ghar walun ke khilaaf jo yahan Bihariyun ko panah dete hain.
5. Un ghar walun ke khilaaf jo juwaariyun ko panaah dete hain.
6. Juwaariyun ke khilaaf aur un ghar walun ko jinke gharun mai juwa khela jaata ho.
7. Apne aap mai tabdeele laane aur burey afaal ko rokne ke liye sirf aur sirf saat (7) din ki muhlat di jaati hai.
The larger question that arises is over the identity of these people. The militant leadership and separatist groups say Indian agencies are behind this, while the police maintains an involvement of militants. Amid the finger pointing it is the common man whose life is on the line. How long will this bloodshed continue?