Tamil Nadu Minister Rajenthra Bhalaji on Tuesday said that he has received reports from a recognised laboratory stating that the milk powder sold in the state by two multi-nationals were adulterated.
The Milk and Dairy Development Minister displayed the samples of adulterated milk powder packs that were sold in the state by the multi-nationals during a press conference.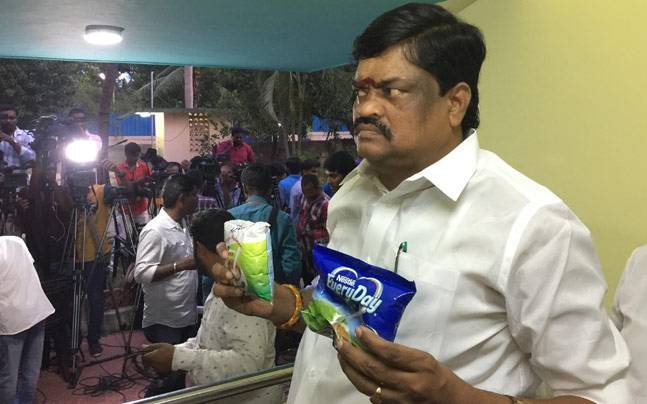 "I have received the reports from the lab that is recognised by the Central government. These milk powders as per the report released by the lab contain caustic soda and bleaching powder in it which are harmful for consumption", he said.
He said the reports of the samples of some more products that were sent to the lab for testing are awaited.
"I have been waiting for the lab report to come. I am meeting you all as the reports for these two products have come. I will meet you again after getting reports of other products that have been sent to the lab for testing", he said.
He said the issue would be taken up to Chief Minister K Palaniswami and also to Prime Minister Narendra Modi if required.
He claimed that the milk products sold by Tamil Nadu Co-operative Milk Producer's Federation were not adulterated.
(Feature image source: YouTube)