In what can be called the bravest moment of the internet in the last few days, an elderly couple from Tamil Nadu have won all the hearts after they bravely fought off two armed robbers.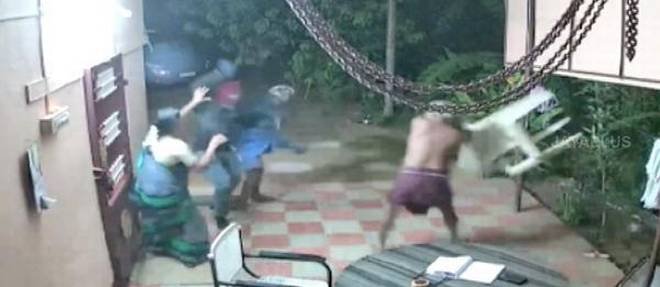 CCTV visuals show, 70-year-old Shanmugavel relaxing in the porch of his farmhouse when two armed men attacked him. 
As Shanmugavel struggled to ward off the attacker, the second attacker tries to interfere but Shanmugavel's wife makes sure she enters at the right moment.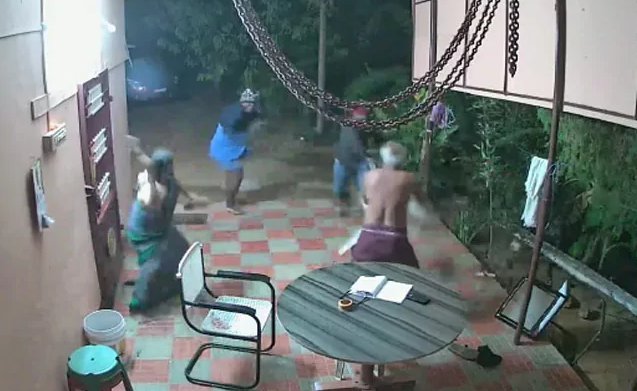 Her first instinct on seeing his husband fighting robbers was to pick up a pair of slippers and throw them at the robbers. She then continues to throw anything that comes in her path, including plastic buckets and chairs.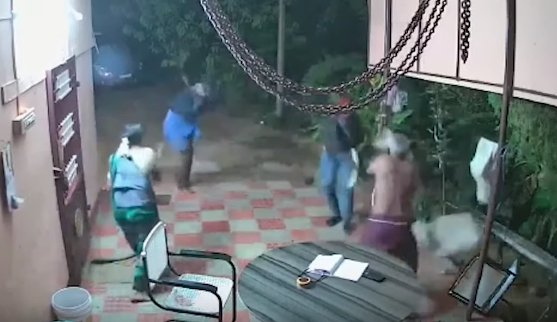 Even though the robber managed to snatch a gold chain worth 33 grams from the 65-year-old Senthamarai, the couple's ingenious and bold defense ultimately made them run away without causing much damage.
Watch the entire video from
NDTV
, below. 
The incident that took place around 9 PM on Sunday August 11 is said to have specifically targeted the old couple that, everyone knew, lives alone.