We witness women breaking gender stereotypes everyday, despite the patriarchal structure India is still existing in. Wome are changing the 'do's and don'ts' created by our society.
One such is the case of Jothimani Gowthaman, who is perhaps the only woman truck driver in Tamil Nadu. The 30 year old mother of two, hails from Kallipatti village in Gobichettipalayam of Erode district. She drives around in her 16-tonne truck transporting load across states. Her journeys often last many days. Her first stint behind the wheel was when her husband taught her to drive a truck six years ago.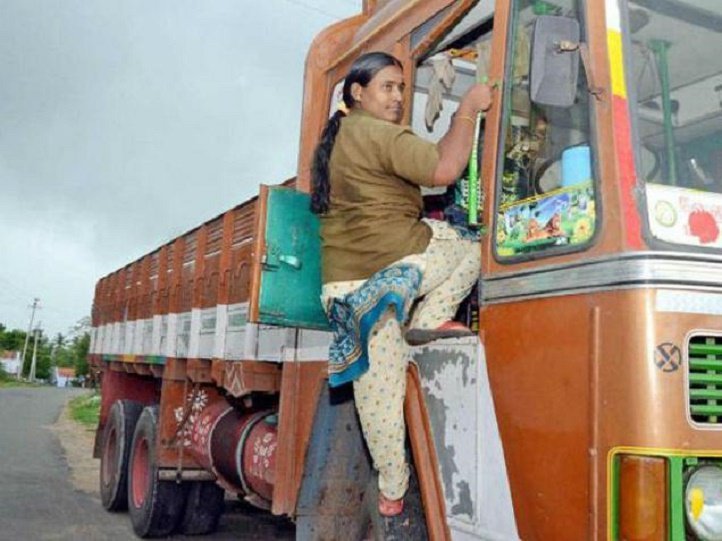 Jothimani started driving trucks as a pastime without realising that it would turn into a full time profession. "The driver we appointed for our second vehicle wasn't committed to the job, leaving us with heavy losses. Therefore, I started to drive the lorry along with my husband and the vehicle and these long drives along highways has become my life now," she says .
Jothimani has travelled across several states in India with goods like garments, cotton, wood and machine parts. Such trips sometimes take many days or even weeks, thus taking a toll on her time meant to be spent with her family. The two children aged nine and seven are taken care of by the grandmother.
It may seem surprising but there have been other women truck drivers in the past also. Parvathy Arya , a truck driver from Mandsaur in Malwa region of Madhya Pradesh holds the Guinness World Record of being Asia's first woman truck driver. She was also felicitated by the state government of Madhya Pradesh in 2012. Yogita Raghuvanshi from Mumbai is another such example. After the death of her husband in 2000, she had no means to look after her family. Despite having B Com and LLB degree, she took up truck driving because she feels it gives instant payment.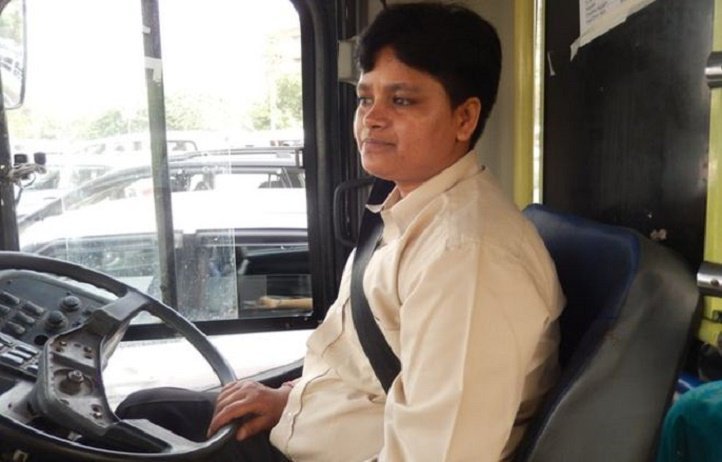 Working in 'male only' professions has its own problems. From lewd stares of men to unnecessary harassment by transport officials, these women drivers have faced it all. However, nothing could match the grit and determination they had. There have been various positive initiatives by many organisations also. Delhi Transport Corporation (DTC), last month hired its first female bus driver, Vankadarath Saritha, a move aimed at ensuring safety of women while commuting via public transport.
These women will surely inspire many more to incorporate gender parity at work place.