On August 5th, we reported an incident where a musician was allegedly beaten up by the staff of Turquoise Cottage. Following the incident, we spoke to the owner of TC, Gaurav Soral.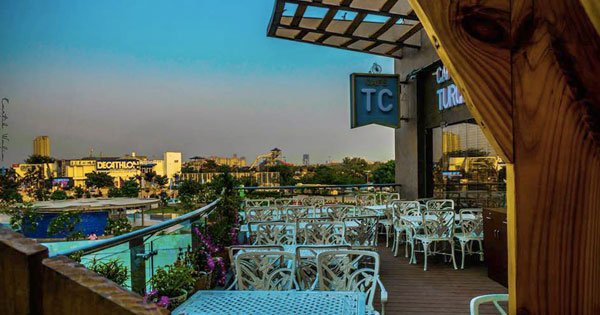 He has issued a statement where he says the following:
"Turquoise Cottage has been one of the first venues to start live music and gigs in the city, and have been doing so successfully for the last 20 years. During this tenure, we have never witnessed any such incident."
"We have total respect for artists, the music community and our patrons; and having nothing but gratitude for each one of them."
"The unfortunate incident going viral on social media is just a one-sided story. We would like to clear all this with the help of legit and proper evidence in form of videos and documents (attached herewith)."
"It is quite clear that the gentlemen were pushing around and manhandling our staff, and it was our staff that was trying to pacify them. The gentlemen were not willing to settle their outstanding bills. Given their aggression. We calmly asked them to leave our premises in order to prevent any future unpleasantness as visible in the video."
"While they were being escorted out, one of them lost his balance and hurt himself."
"In case there was a brawl (as suggested by the gentleman in question), there would have been more scars and bruises on his face and other body parts."
"It was our staff that was manhandled and beaten by them, as shown in the photo."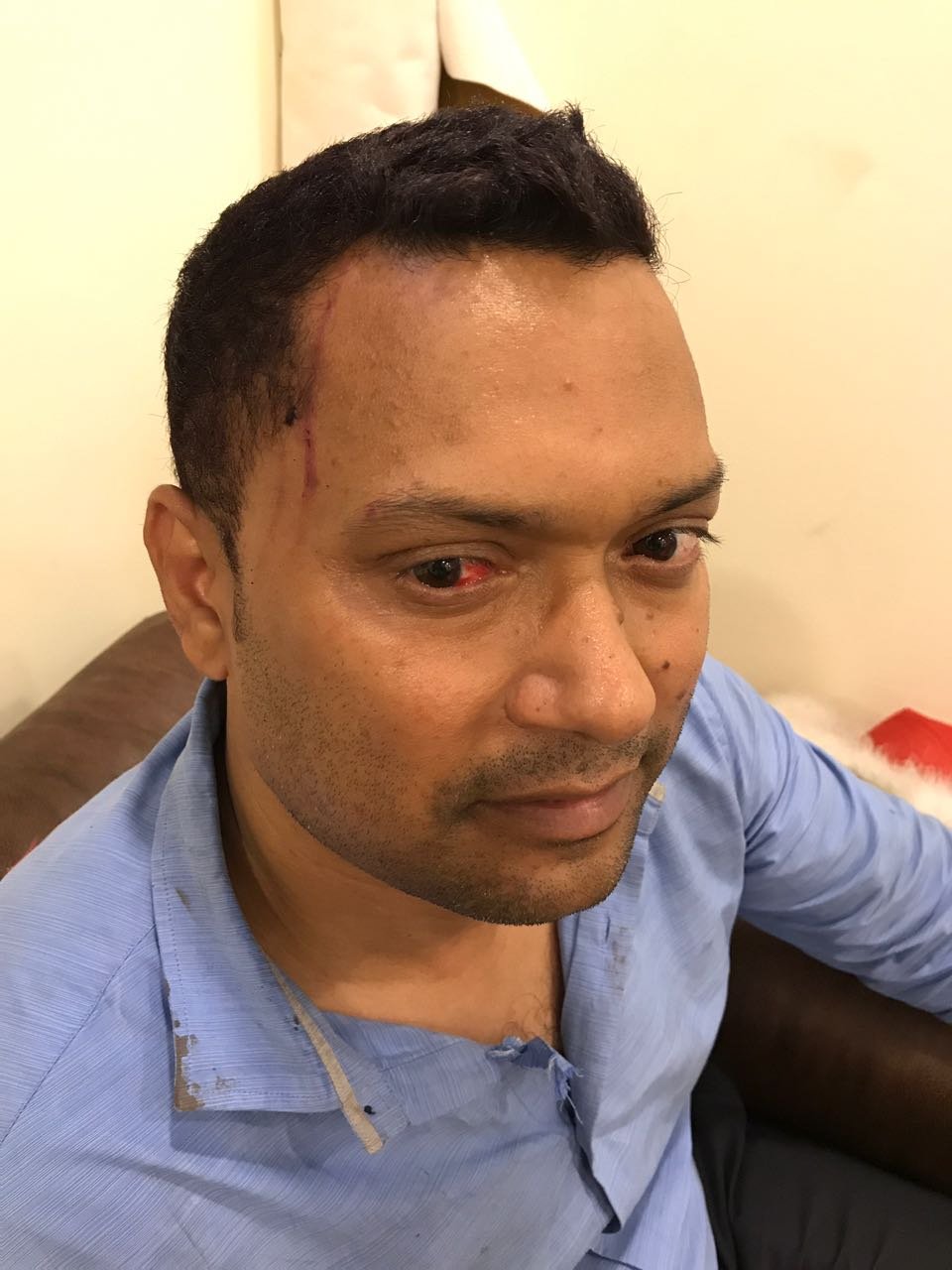 "Also, the aggressive behaviour of the gentlemen is visible in picture B where the Delhi Police has filed an FIR against them for physical assault of a police personnel inside the police station itself & also outside the restaurant also while they were sitting in the Police Vehicle. There is a medical report supporting the same."
"We request you to be unbiased and form your opinion based on facts and evidence."
He also sent us a copy of the FIR that was filed against the musician and his brother by a constable who alleged that the duo beat him up and tore his clothes. Here's the copy: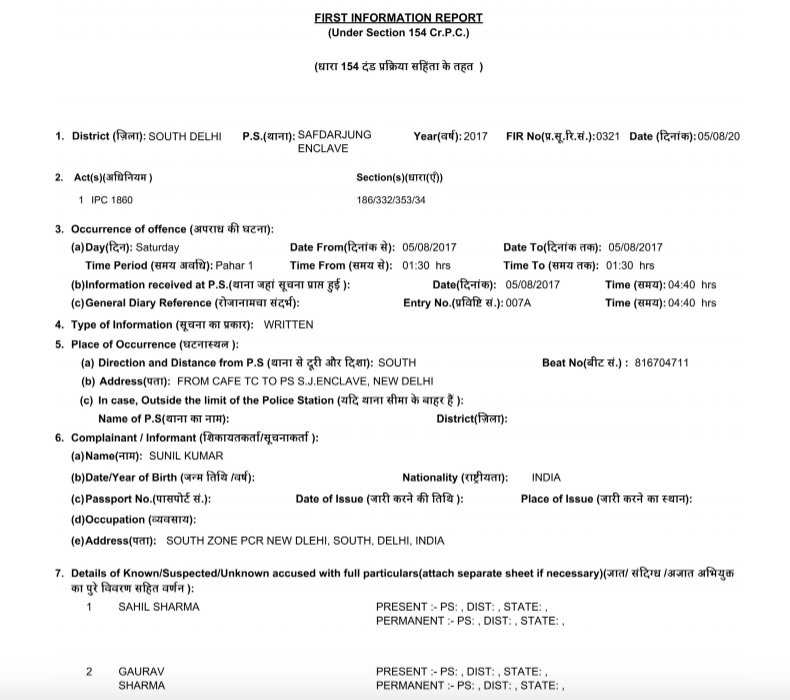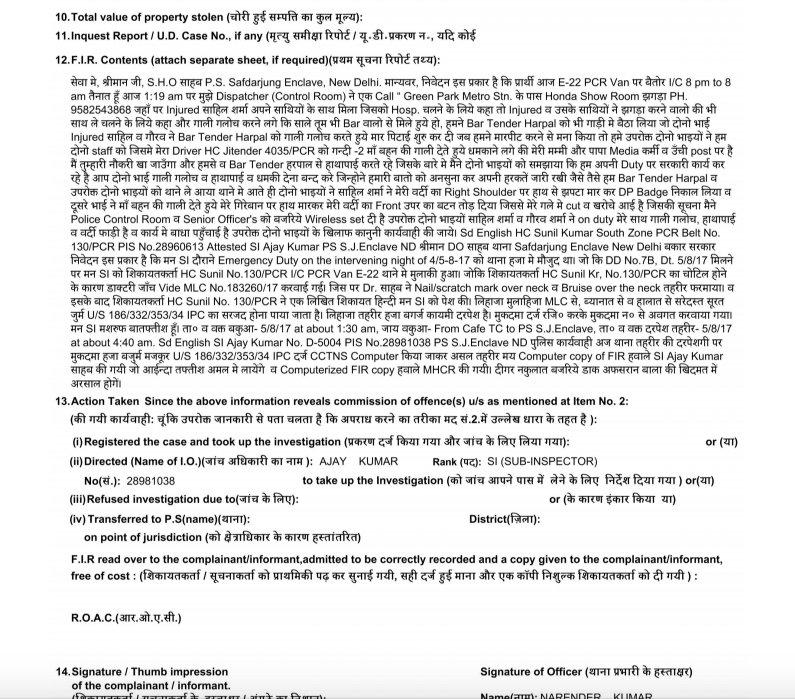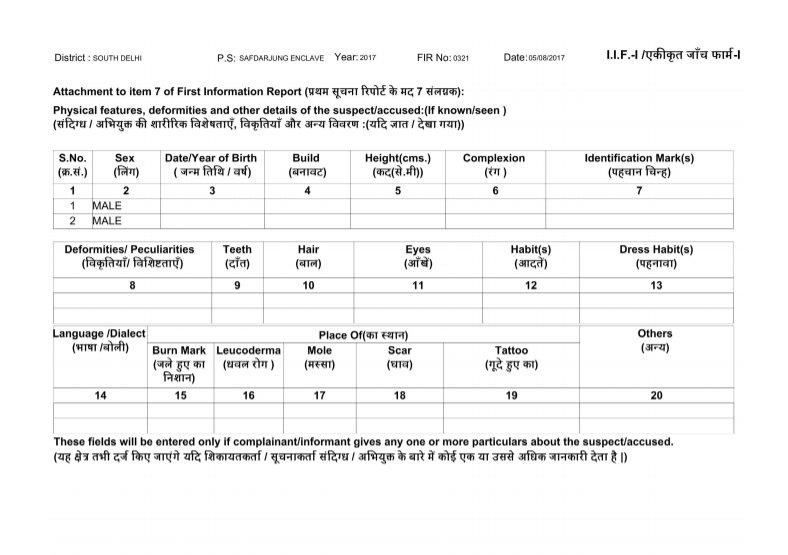 Based on the FIRs filed, an investigation is ongoing against all the three claims.