Another case of bribery. This time it is a lawmaker of Chandrababu Naidu's Telugu Desam Party, in Telangana.
MLA Revanth Reddy was arrested on Sunday, May 31 after he was allegedly caught trying to bribe a fellow MLA to vote for his party's nominee in elections to the legislative council.
According to reports, Reddy along with two other people, including a Bishop, who had allegedly first contacted the nominated MLA Elvis Stephenson on the TDP legislator's behalf – will be produced in a Hyderabad court on Monday, June 1.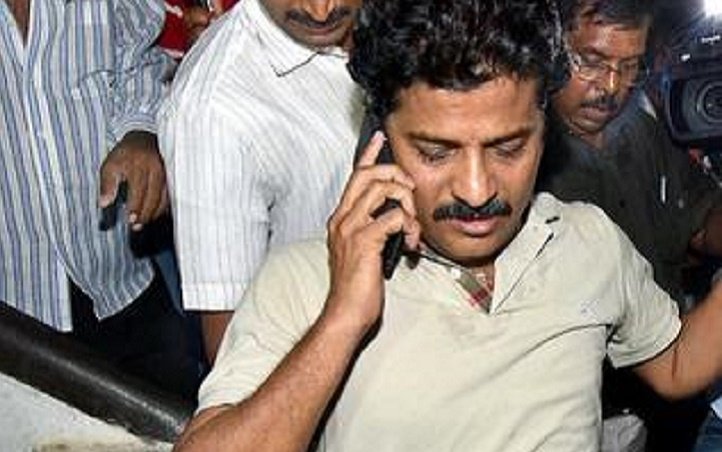 Stephenson, who belongs to the Anglo-Indian community in the Telangana Assembly, has alleged that he was offered Rs 5 crore and a ticket to leave the country or to vote in favour of TDP.
NDTV reported that the anti-corruption branch or ACB of Telangana police said it laid a trap based on the written complaint of Stephenson.
"The complaint was verified carefully and after satisfying that preliminary evidence existed to proceed further, DSP ACB City Range-I, Hyderabad went ahead and collected clinching evidence in the form of audio/video recording and has also recovered the entire advance amount of Rs. 50 lakh offered to Sri Elvis Stephenson," the ACB said.
Reddy was arrested at Stephenson's Secunderabad home, where ACB personnel were waiting for him when he arrived and was allegedly about to hand over the Rs 50 lakh in cash.
"I am not daunted even if they put 100 cases. I will fight conspiracy by KCR. I did not bring any money," he has said.
Elections will be held for six legislative council seats today. The ruling Telangana Rashtra Samithi or TRS of K Chadrashekara Rao, which had won 70 plus seats in the 119-member Telangana assembly last year, will comfortably win four seats. The TDP and Congress hoped to win one seat each, but the TRS has made it a contest by filing nominations for five seats.