On Tuesday, 15-year-old Nazia from Agra was awarded the Rani Laxmi Bai Bravery Award by Uttar Pradesh government for an act of bravery that rescued her school junior.
She was presented with a cheque of Rs 1 lakh for the courage she showed in helping the six-year-old girl, a report in The Times Of India said.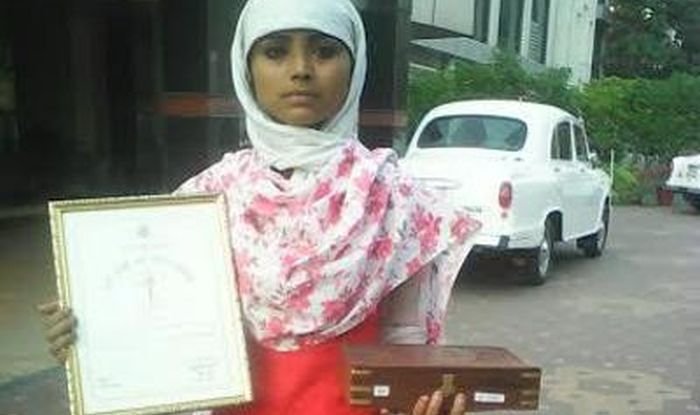 The incident happened in August. Nazia was returning from her school around 12.30 pm when she heard a young girl crying for help. She didn't run away or turn a deaf ear to the wails, but ran in the direction to find out what the matter was. She saw two youngsters on a motorcycle trying to nab a girl. She rushed to help her, held her hand strongly and managed to pull her away from the kidnappers. 
"It was like a tug of war for 2 minutes. While they tried pulling her on the motorcycle, I kept pulling her back," Nazia told to The Times Of India. 
After the horrendous experience, Nazia came to know that the girl she rescued, Dimpy, was a junior from her school. 
They later went to the school authorities who reported the matter to the police. After that, she took Dimpy to her parents. 
Dimpy, who calls Nazia 'didi', was happy upon hearing that her rescuer was being honoured, the report said.
Nazia was one of the 90 girls and women who were presented the award on Women's Day.