The Telangana government could soon unfurl the country's biggest and highest tricolour in the state capital Hyderabad on June 2, to mark the occasion of the state's second Formation Day. 
But it will only be possible once the state government gets clearance from the Airports Authority of India (AAI).  Since there are concerns that such a high flag could interfere with the air traffic movement from airbases in and around Hyderabad, regulatory approval is necessary, reported NDTV.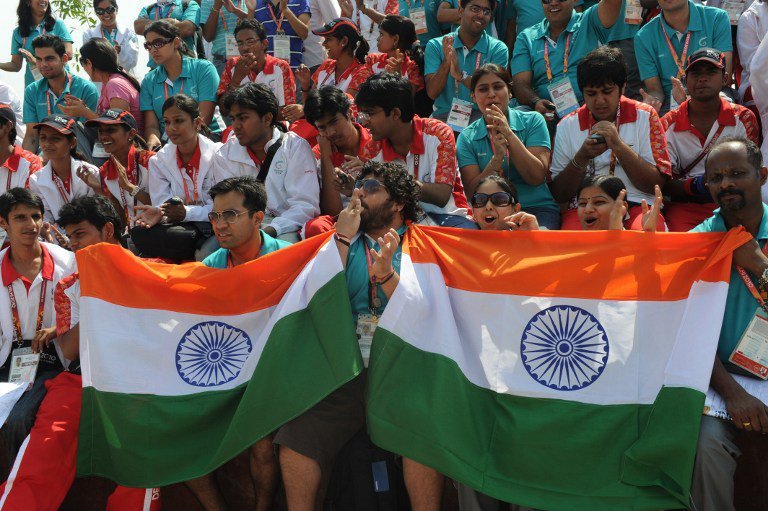 A New Indian Express report says that the aviation regulator had already objected to the height of the flag, after which the state government decided to reduce the height of the flagpole to 275 feet, 28 feet less than the proposed 303 feet.
If and when the flag is hoisted it will done at Hyderabad's Sanjeevaiah Park.
Raipur, Chhattisgarh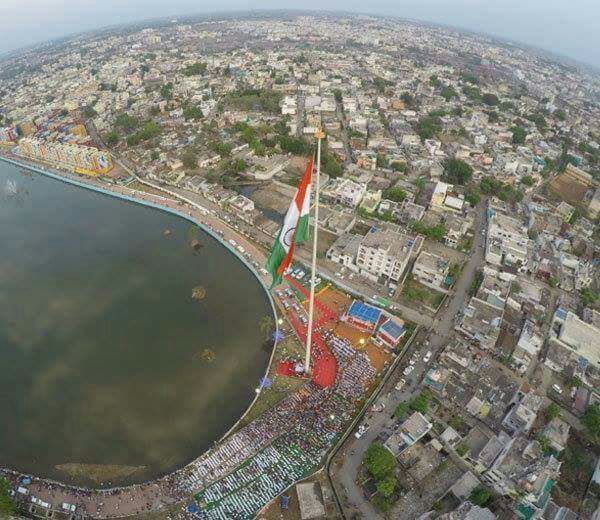 India's tallest flagpost at 82m high was hoisted atop Raipur's Marine Drive in Chhattisgarh. The flag which has a shaft of 105 feet x 70 feet beats Ranchi's record of 99 feet x 66 feet flag.
Ranchi, Jharkhand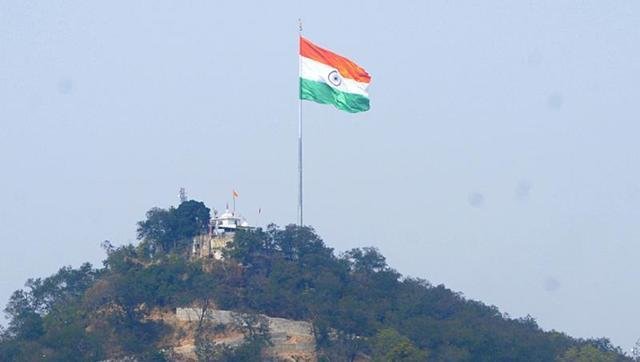 Previously, the largest Indian national flag on the tallest mast was hoisted at the historical Pahari Mandir in Jharkahnd's Ranchi. The flag is 66 feet in height, 99 feet in width and stands on a 293 feet tall pole.
Faridabad, Haryana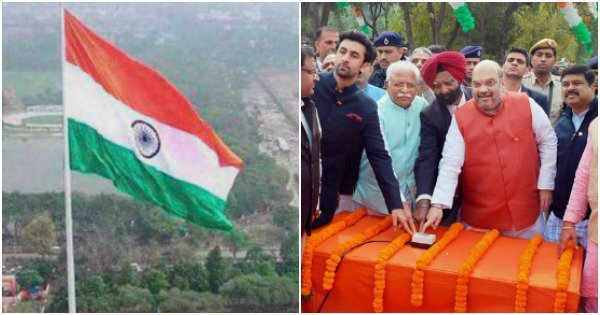 Before Ranchi, the country's largest and tallest national flag, 96 ft X 64 ft in dimension, was on a 250 ft high pole in Faridabad's Town Park and was hoisted in 2015. Haryana Chief Minister Manohar Lal Khattar, BJP National President Amit Shah and Ranbir Kapoor unfurled the tricolour in a grand event. 
New Delhi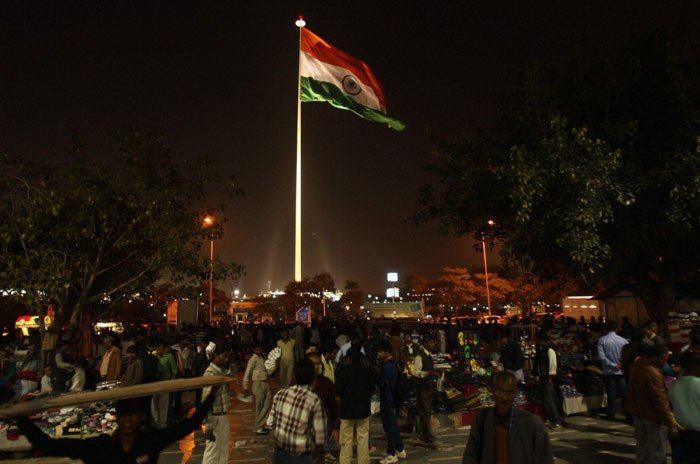 In 2014, an Indian national flag measuring 90 feet by 60 feet on a pole 207 feet high was unfurled in Delhi's Central Park in Connaught Place. At the time time it was the largest Indian flag in the world.