Coming out in support of Hyderabad University students who are agitating following suicide by a scholar, dalit faculty members today threatened to step down from administrative positions if their key demand of revocation of suspension of four other students is not met.
The forum for Scheduled Caste faculty said that some of its members would step down from their administrative positions as a mark of solidarity with the agitating students. The forum members demanded revocation of suspension of four students who were punished along with research scholar Rohith Vemula over their alleged involvement in assault on an ABVP leader.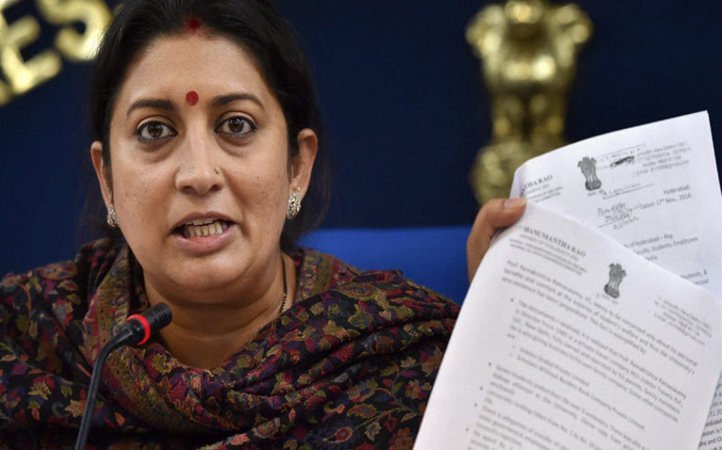 Rohith committed suicide in his hostel room on Sunday. "We have taken a decision to lay down all our administrative position which some of our colleagues are holding…we are expecting some kind of decision from the authorities, if not done, we will be forced to do that," Sudhakat Babu, a forum member, said.
Vemula's alleged suicide following his suspension has snowballed into a major row with BJP's rivals wading into it and demanding the removal of Union HRD Minister Smriti Irani and Union minister Bandaru Dattatreya, accusing them of being responsible for the death.
The agitating students are demanding resignation of Dattatreya, removal of Vice Chancellor Appa Rao Podile, Rs five crore compensation to Rohith's family and employment to a member of his family, besides revocation of suspension of four students.
Politicians from various parties continue to throng the campus. Delhi Chief Minister Arvind Kejriwal and CPI General Secretary S Sudhakar Reddy are expected to visit the campus today. Students have been sitting on an indefinite hunger strike from yesterday as a part of the ongoing agitations.
Meanwhile, Irani yesterday spoke on the issue and accused political rivals of attempting to "instigate" students on the issue and dismissed demands for her resignation. CPI(M)'s Sitaram Yechury, TMC MP Derek O' Brien and YSR Congress President Y S Jaganmohan Reddy visited the university yesterday and met the agitating students.
(Images and text: PTI)