Nothing elaborated my love for Hindi cinema (with some flirtation with Tamil and Bengali) more than the time someone asked me how my (exceptionally globalized) child would look at being an Australian of Pakistani and Indian origin in Dhaka one year—at the time of the ICC World Cup no less.
Right after the 'universal' Arey healthy hai aur kiya chahiye ; and a very Jaya Bachchanesque maa ka dil tou yahi chahta hai ke bachche khush rahein there was also a muffled AND MUST LOVE BOLLY.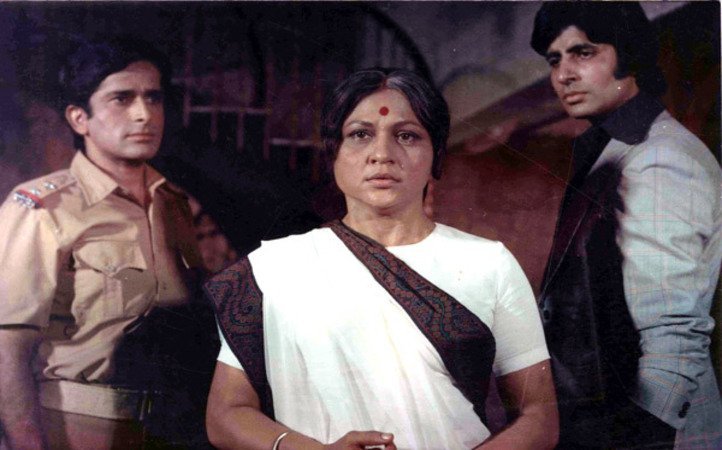 Seriously children could streak their hair blonde, tattoo themselves silly and support the Australian cricket team but how heart broken would I be if any child would shrug their shoulders and say "We really dont know what the big deal about Bachchan is"..
I am someone who slogged away at her Phd dissertation just so Govinda and a pair of white shoes could get their rightful place of honour in the acknowledgements section. I also stand by my assertion that every recorded thought and philosophical question that could have been raised in one's lived history has been tackled in a Hindi film script some time over the past hundred years. All one has to do is search .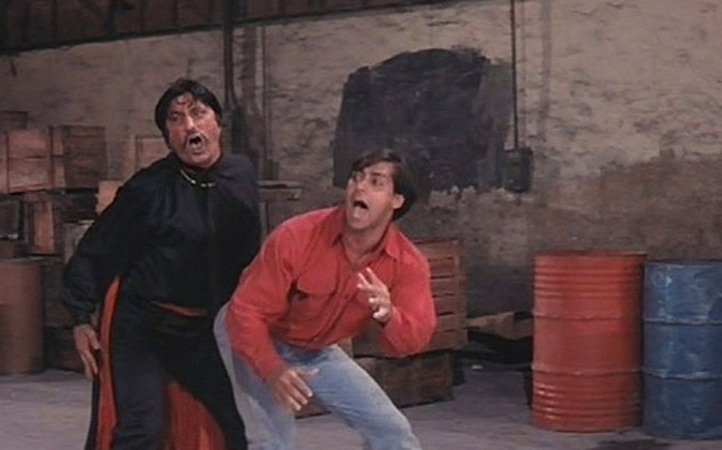 I believe Hindi films are a time capsule and form primary research material, telling a tale of us – of the way we were, what we ate, what we wore, what we watched, who we laughed with and at, who we fell in love with and the language of love, and those whom we could not ever dare love.
But for this week I leave you with a brief list of what I mean when I say; everything I have learned in life is from a Hindi film at some stage.
1) Long before I read up on Foucault and Chomsky and the "nurture/nature" question—whether it is our genetic material or societal training that makes us be the way we are I had been introduced to the debate courtesy the dialogue from Awaara (1951): Or is it?
2) On not succumbing to the "disease to please" (an occupational hazard in my part of the world and the subsequent homemaker/working out of home/ Leaning In/ 'unfunished business' and the trials and tribulations of whether we could have it all) courtesy Har Dil Jo Pyaar Karega (2000).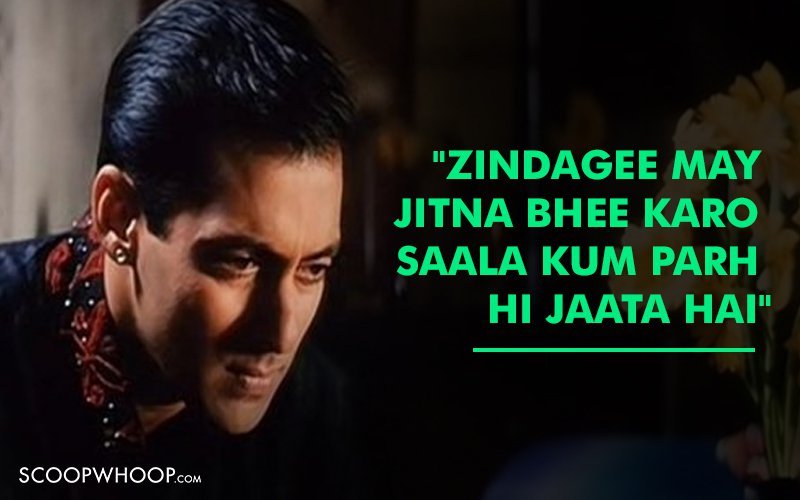 3) The hypocrisy of moral policing, of dress codes and whether our clothes 'ask for it', of curfews for women, by asking for shifting the gaze courtesy Rocky (1981). Nazar suraksha kavach for them I say.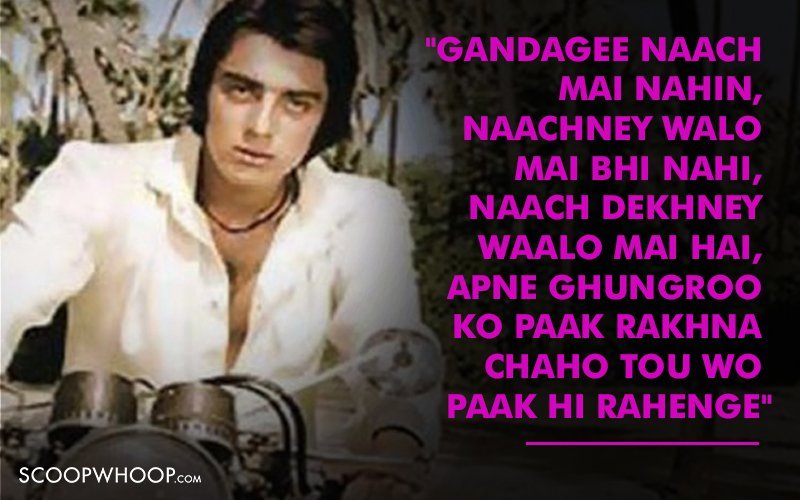 4) On letting a good thing be courtesy Dil Chahta Hai (2001).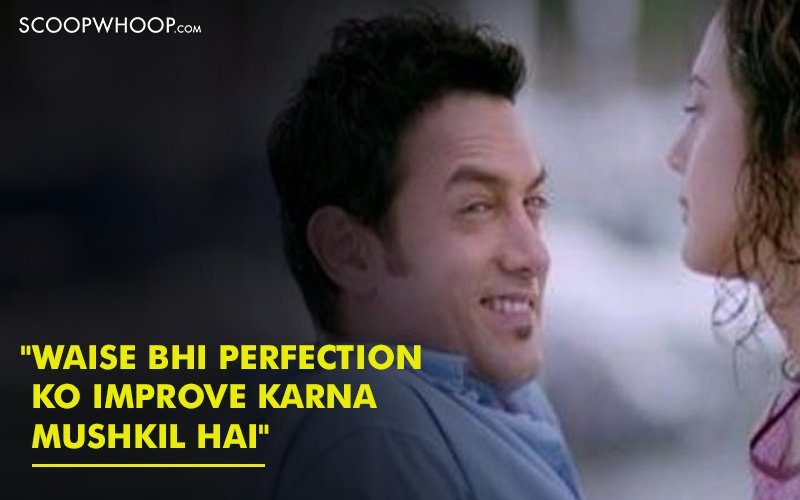 5) On the perils of being overheard and misunderstood—years later life can turn out quite messy for you on an airport runway one night. Would Shakti (1982) have ended differently if Vijay had not overheard Ashwini Kumar over the phone with K.D. Narang?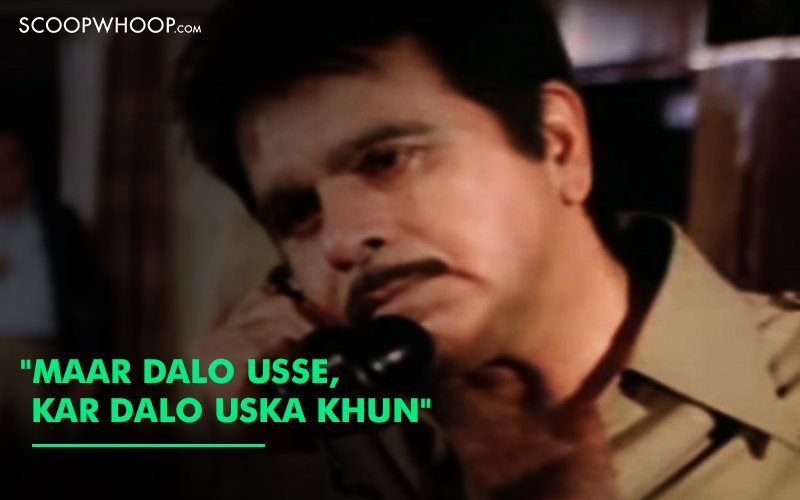 6) On Friendship, through thick and thin, good days and bad, political choices—yours and theirs, bhakts and sickulars, vegetarians and non-, whether (gasp!) you called the dress blue black white gold. Thank you Maine Pyaar Kiya (1989).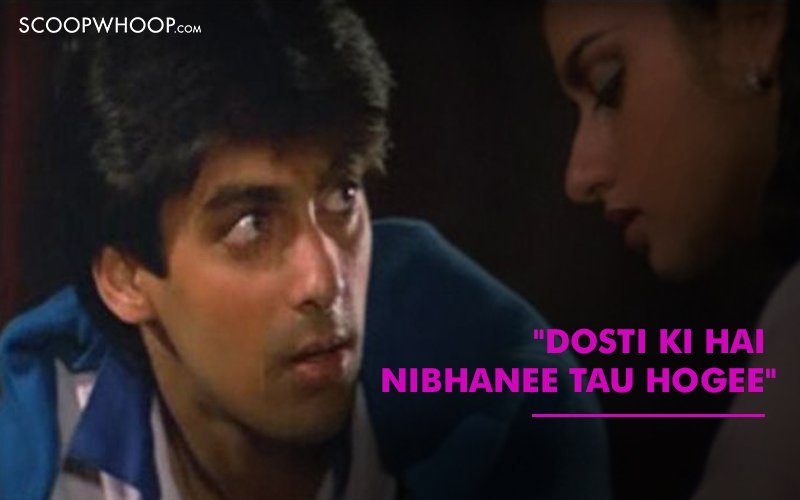 Number 7 and number 8 are extensions of each other
7) On finding my USP courtesy Souten (1983).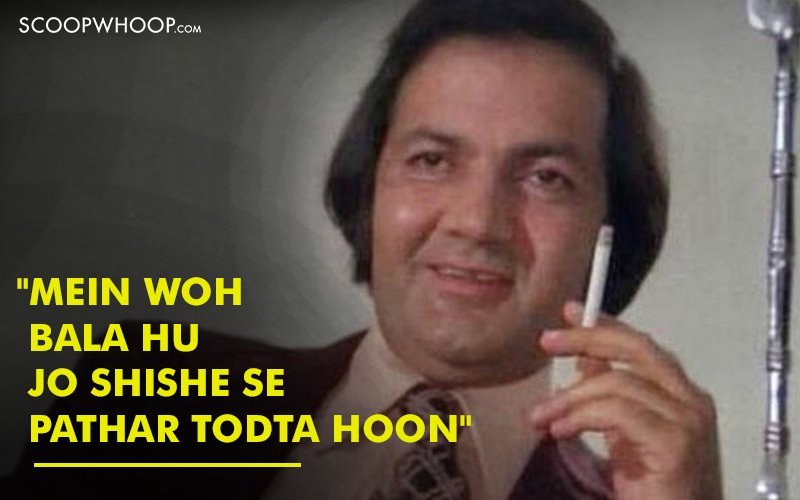 8) And once I have found my USP, to protect it at all costs, Pakeezah (1972).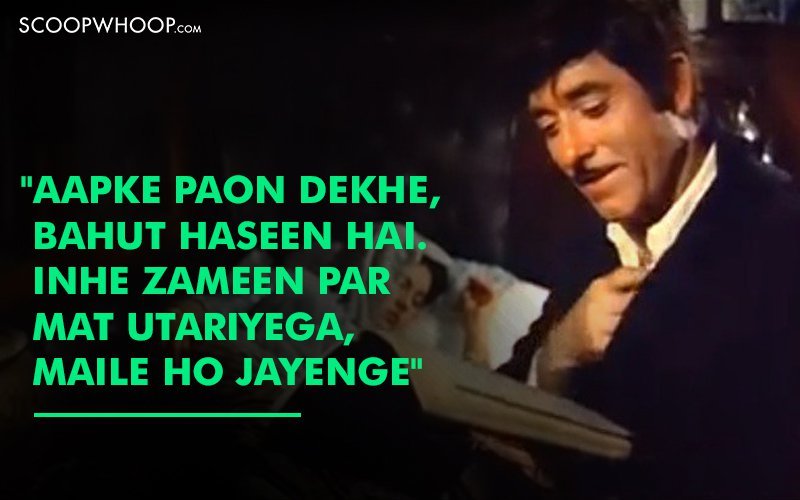 9) On taking the road less taken, Baazigar (1993).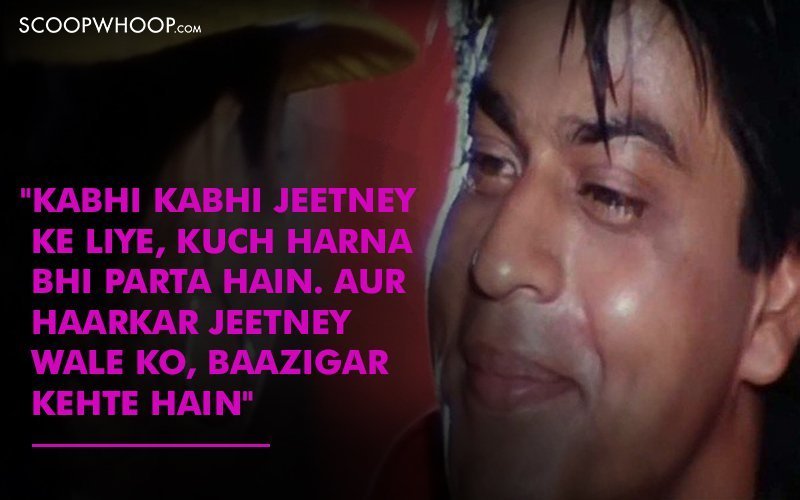 10) And for all the izhar bhee mushqil please read between the lines, aqalmand keliye ishaara bahut moments we had Qayamat Se Qayamat Tak (1988).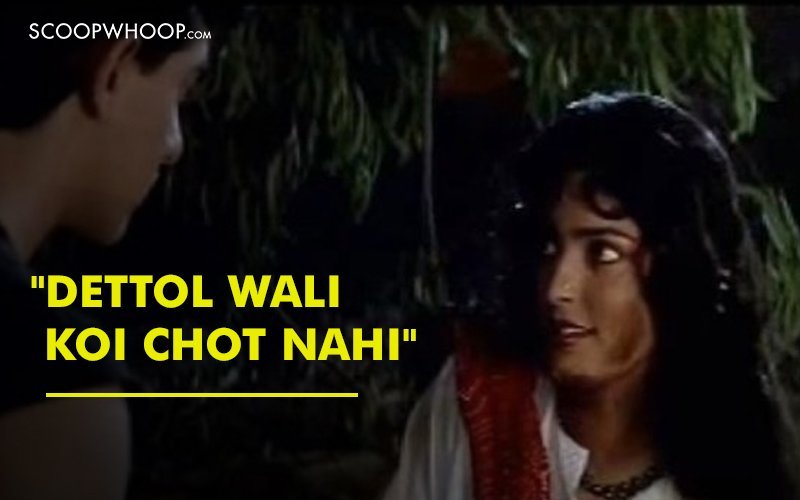 So tell me what did films teach you. Hamara dharam, hamari sanskriti, hamare sanskar …Anjali/Kajol (K3G) theek hi kehti thi .
Aneela Z Babar divides her time working on gender, religion, and popular culture. She is part of the Haseena Item Bum Elite Squad – housewife by day fighting for justice at night.
Design credits: Utkarsh Tyagi